Creative Cakes – by Andie, age 8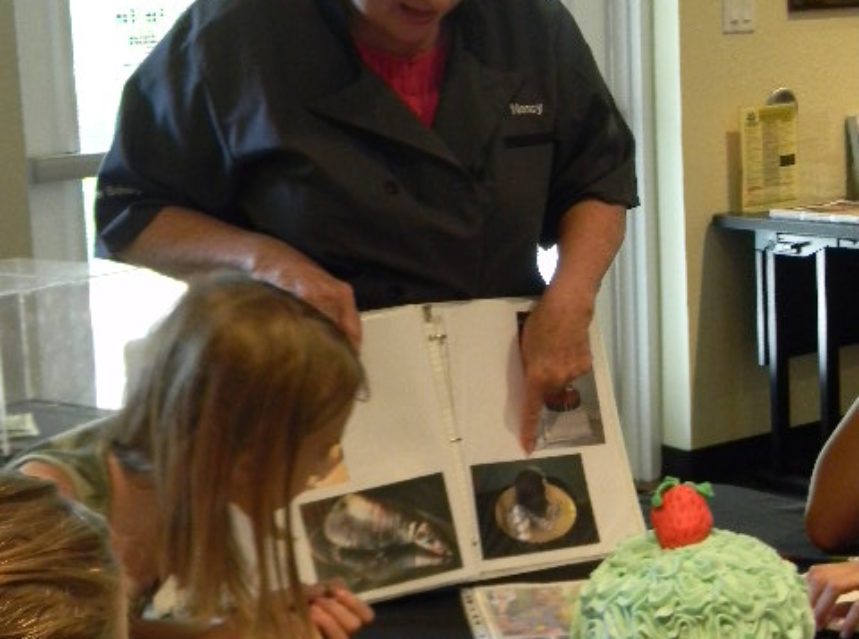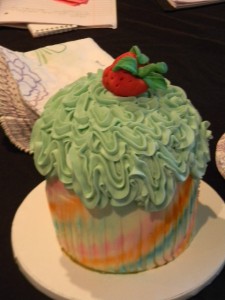 Need a cake? If so, Nancy Mitchell has you covered. Nancy has been baking cakes for 43 years and she loves her job.
Some of the most interesting cakes she has made are a gun cake, a chest of gold cake, and a wine bottle cake that she delivered to hotels in Clearwater. Each one had the logo of the hotel as the label!
Sweets by the Bay offers any cake you can imagine and Nancy will help you come up with ideas too. Nancy gets nervous when she carries people-shaped cakes in her car, because she is worried they will fall over. The most desired flavor is chocolate.
Nancy made a special cake for the Young Reporters summer camp. It was red velvet flavor in the shape of a giant cupcake. The wrapper was tie-dyed and the top was bright blue with a strawberry on top. Let me tell you, it tasted magnificent!