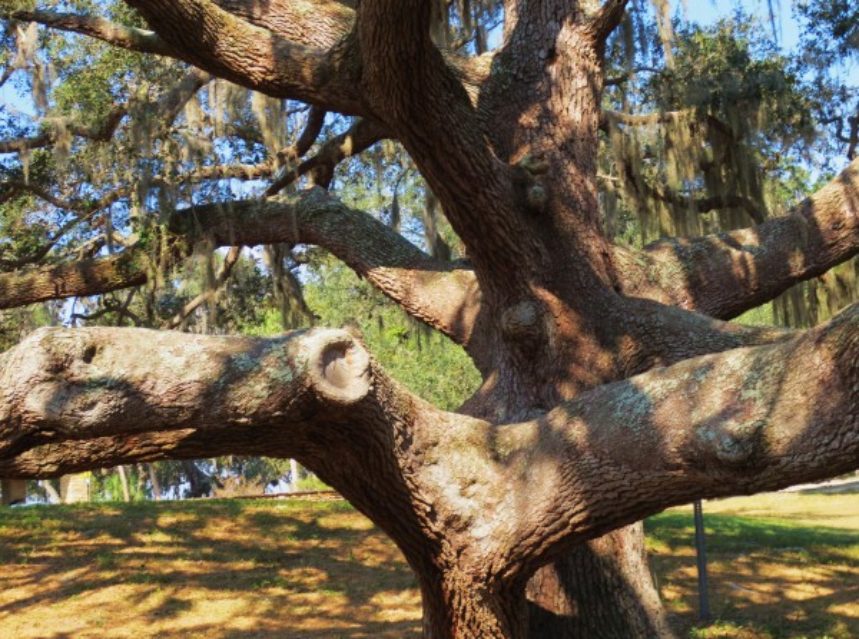 The tree which moves some to tears of joy is in the eyes of others only a green thing that stands in the way. Some see nature all ridicule and deformity… and some scarce see nature at all. But to the eyes of the man of imagination, nature is imagination itself.   William Blake 
We've loved each other for hundreds of years.  I don't need a day in February, only once a year, to express my love for you. I don't need chocolates or jewelry.  And there is no jewelry I can give to you that could possibly compare with the adornments you create for yourself.
You share your love with everyone. But I've not a jealous bone in my body. You are strong, yet benevolent.   You are beautiful, yet flawed. You wear your age like a crone wears her exquisite embroidered gowns.  You welcome me, protect me, and whisper secrets to me.  You house the creature families. You inspire the artist's soul.
I'm in awe that you're part of my life. What did I ever do to deserve you?
There are those that don't understand what I see in you. I suppose it's because they've not been around as long as we have. Do you think that's it?  I look at you and see mystery. I see God. I see the beauty you give freely to this place where your roots cradle the bones of ancestors.
They look at you and see mulch. They see too many leaves to rake. They see firewood, a home for vermin, and the potential for another office building or condo. And most ironically of all, they see a bigger parking lot to accommodate those who come here to enjoy the trees that line the streets, fill the parks, and adorn the shops and bistros.
They think our love is foolish. I've even heard one say its cuckoo . We love outside of our genus, after all.  I pity them.  I suppose they can only think one-dimensionally because they haven't been around very long.  Maybe in some other life they'll understand … if it isn't too late.
So I pledge my love for another year, another lifetime.  I will be steadfast and loyal to you, as you have always been to me.
And if they should take you away, I'll feel your sorrow. I'll cry bitter tears for you. But for now let's enjoy each other's company,  and not dwell on such brutal possibilities.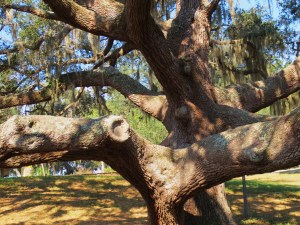 Happy Valentine's Day, my dear Oak.  xoxoxoxoxxoo
~written by Deborah Klein, Safety Harbor resident blogger