Commisson officially cancels Holiday Parade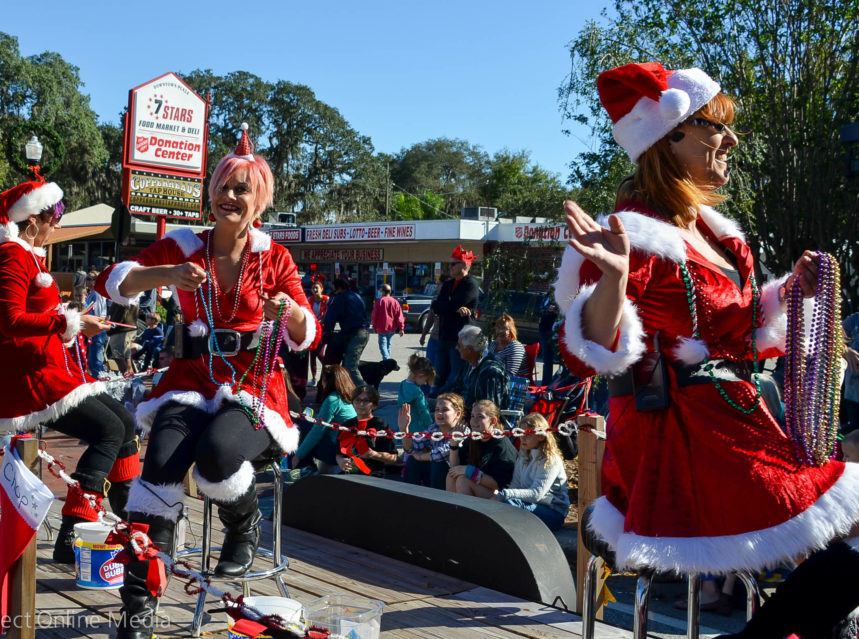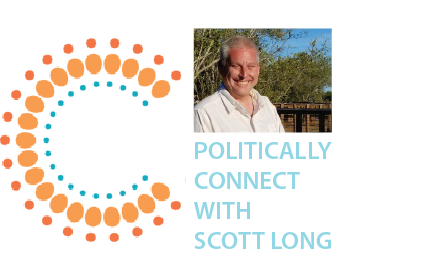 The annual Holiday Parade has been canceled after a discussion Monday night during the first Safety Harbor City Commission meeting held in months in-person at City Hall.
Commission had been meeting via the Zoom video conferencing app for all but one meeting since the COVID-19 pandemic started forcing shutdowns, but with Florida now in Phase 3 of its reopening plan, Commissioners returned to City Hall. Commissioners voted unanimously to allow Commissioner Nancy Besore to participate via telephone since she shares her home with someone at elevated risk of contracting COVID-19, and voted unanimously to continue its local emergency order, which will allow city boards that are purely advisory to continue to meet via Zoom if desired.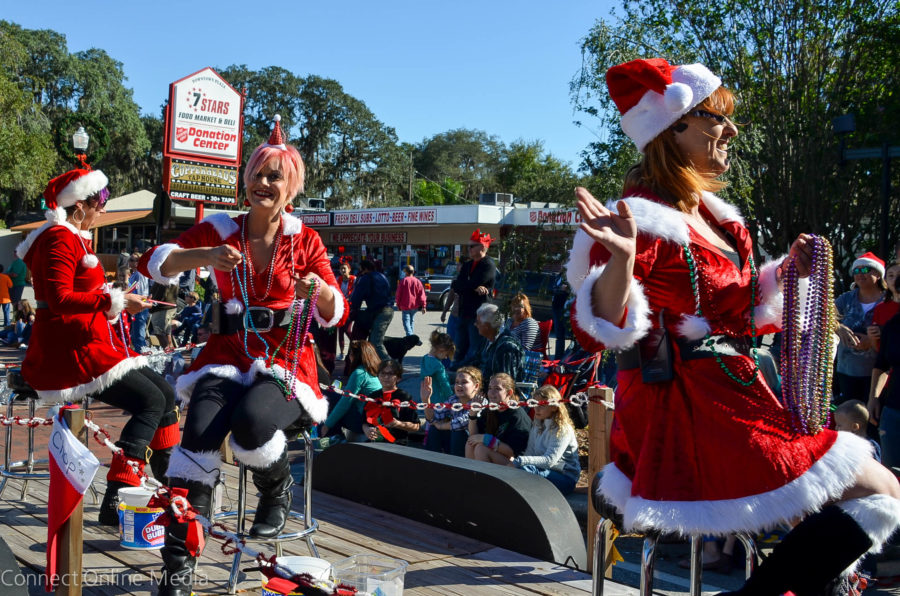 The fate of the annual Holiday Parade, as well as this month's Third Friday celebration, wasn't on the agenda, but Commissioners had previously said they'd consider both on Monday night. While there was consensus among Commissioners that it would be impossible to responsibly hold the parade this year, no decision was made on Nov. 20's scheduled Third Friday. Besore and Vice Mayor Cliff Merz were in favor of cancelling it as well, but Mayor Joe Ayoub and Commmissioners Carlos Diaz and Andy Zodrow preferred to wait until Commission's Nov. 16 meeting to make a decision. If Third Friday does take place this month, it will look different from previous ones. Janet Hooper of the Mattie Williams Neighborhood Family Center, which is the non-profit scheduled to operate the beer truck, told Commission her staff would not feel safe doing so, so unless another non-profit can be found to staff it, there will not be a beer truck. Additionally, City Manager Matthew Spoor told Commission he is unsure how many of the normal Third Friday vendors would be interested in attending.
While the parade will not happen this year, the city will offer other holiday-themed activities. A scaled-back annual tree-lighting on Dec. 4 will take place, and an event called Harbor Holiday Nights will take place at Folly Farm from 5-9 p.m. Dec. 4, 5, 11, 12, 18 and 19. The Fire Department will continue its annual popular fire truck runs throughout neighborhoods featuring Santa Claus on several nights, and Commission previously approved significant holiday lighting throughout public facilities. Commission also asked Spoor to have city staff brainstorm whether some sort of holiday car parade could be put together, similar to one that replaced this summer's Fourth of July parade.
OTHER ACTION TAKEN
Site plan extension: Commission voted 4-1 with Besore opposed to give the owners of a parcel of land at the corner of State Roads 580 and 590 an additional year to begin construction. Katie Cole, an attorney representing the owners, said a sales agreement is in place, but the buyers wanted some extra cushion time to complete the sale and begin construction.
Traffic calming approvals: Commission voted 5-0 to approve traffic calming devices on Beacon Place Drive, South Bayshore Boulevard and Philippe Parkway, and to work with the Florida Department of Transportation on lowering the speed limit on Philippe Parkway from 40 to 35 mph.
Permit fee changes: Commission voted 5-0 on second and final reading to remove the minimum permit fee from the city's Land Development Code after city staff reported that it was no longer necessary.
Street lighting services and facilities charge: Commission voted 5-0 to approve keeping the street light assessment rate at $39 per "equivalent residential unit," which is defined as any building that has the same impact of a single-family residence, which includes businesses.
Pinellas County CARES Act agreement: Commission voted 5-0 to approve entering into an agreement with Pinellas County so the city may receive a portion of the federal CARES Act money that Pinellas County received.
Christopher Palmieri Employee of the Quarter: Jessica Hardy, senior permit technician, was honored.
MISSED THE MEETING?
Watch a video of it on the city's website here: https://safetyharbor.granicus.com/MediaPlayer.php?view_id=6&clip_id=2304.
NEXT MEETING
7 p.m., Monday, Nov 16.