Commissioners Clash Over Tree Removal Fees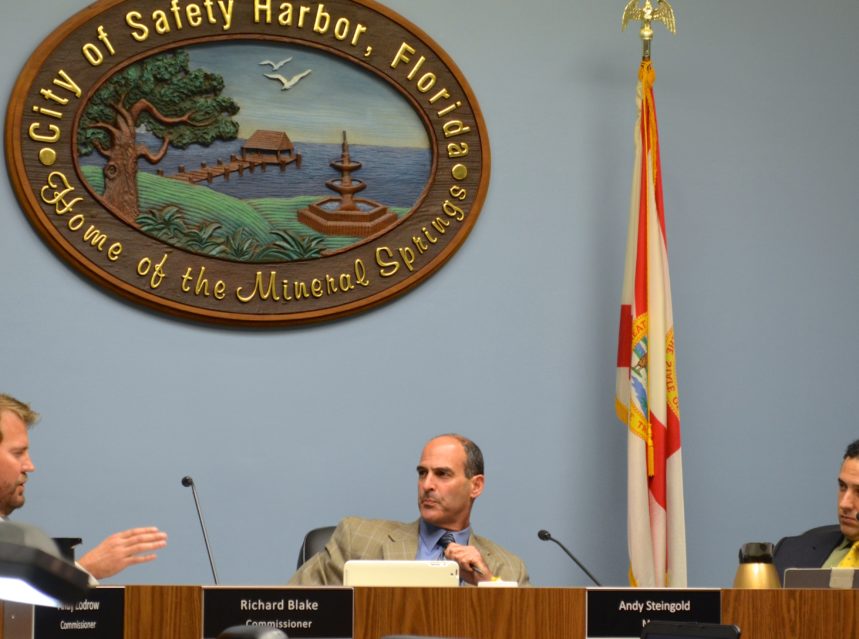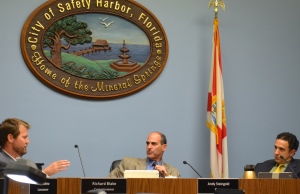 Trees have been big news in Safety Harbor for months, as evidenced by the topic occupying the number one spot on our list of the top stories of 2014.
A big reason is due to the fact the City Commission has been working since last summer to draft a new tree ordinance, one that will increase the city's tree canopy while discouraging, and in some cases penalizing, people from removing trees in town.
But after numerous workshops and meetings dedicated to defining and refining the document, the commission still can't come to a consensus on certain facets of the proposal.
During the latest workshop on Monday night, the sticking point was tree removal fees.
As proposed, Section 153.06-e calls for two separate groups of fees, one for individual single-family lots and one for all other developments; the removal fees are two-and-a-half times higher in the second tier than the lower.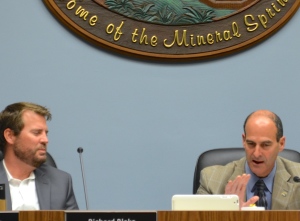 Commissioner Rick Blake described the two-tier system as a means of "stripping property owner's rights" and called for a single set of lower fees.
"I've heard, overwhelmingly, that it needs to be the same fee structure throughout, and that the fees are actually entirely too high," Commissioner Rick Blake said.
"Property rights mean you should be able to do what you want with your property and not be fined for it."
Commissioner Carlos Diaz concurred with Blake, stating he would like to see one fee structure.
But Mayor Andy Steingold argued the higher tier, which is aimed at developers and people who do not plan to live in Safety Harbor, is part of the cost of doing business in the city.
"I think if you are developing a lot, or you're developing a business…there's a cost of doing business for that," the mayor said "There's a cost of building on the property, just like paying an impact fee to the City."
"We came up with the two-tier system to benefit the residents of Safety Harbor," he added. "It's the mitigation of removing a 30-inch tree."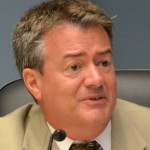 Vice Mayor Cliff Merz also disagreed with the fee structure, saying sometimes trees have to be taken down, and homeowners should not be penalized because of it.
"We recognize in some cases, trees have to come down," Merz said. "I have difficulty with this fee structure….because you are basically charging for doing what everybody already does in order to live or build on their property."
"I gotta admit, I would feel uncomfortable planting trees knowing that ten years from now I'd have to take them down and pay a huge fee."
The divide led to a lengthy, sometimes animated debate, with suggestions made as alternatives to the fee system, such as having residents who remove trees contribute to the city's tree bank, or replace those removed on an inch-by-inch or tree-for-tree basis.
Approaching the end of the 90-minute session, Mayor Steingold reiterated the main purpose of the ordinance is to increase the city's tree canopy by incentivizing people to plant trees, something that is not happening under the current system.
"We're here because what we're doing now hasn't worked," he said. "Trees are coming down, but they're not going back up."
"I think we're all saying the same thing, but we disagree about how to get there."
The Commission will host two more workshops dedicated to the tree ordinance, one on January 20th prior to the City Commission meeting, and another one at a date to be determined.
Related: