2013 Safety Harbor Christmas Tree Lighting Ceremony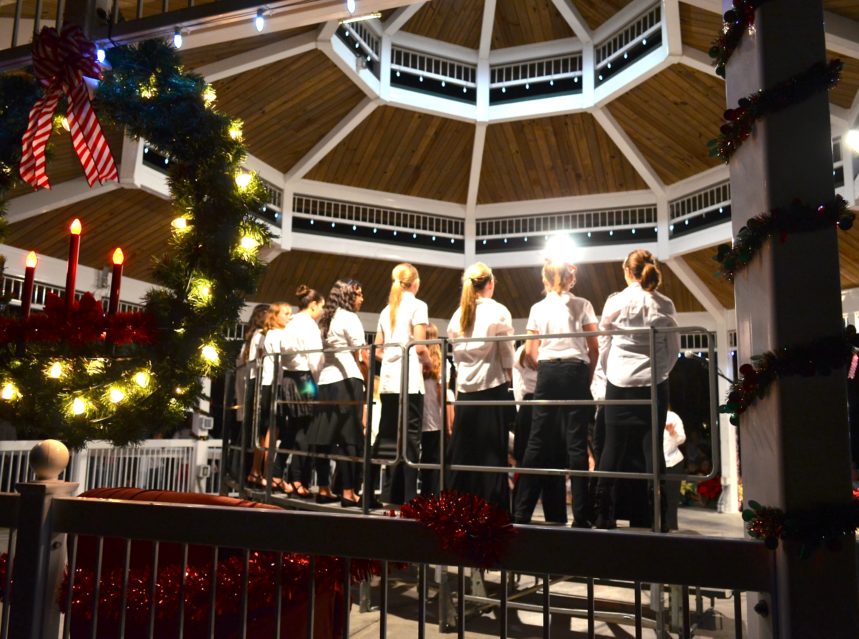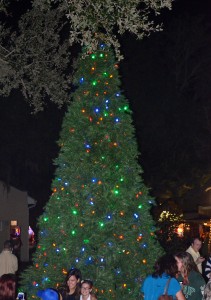 It was quite a scene at John Wilson Park in downtown Safety Harbor on Friday evening: a large crowd gathered all around the Gazebo, stretching from the cement steps all the way to Main Street, listening to caroling schoolchildren and soaking up the atmosphere of the holiday season.
The city's annual Christmas tree lighting ceremony is always a festive affair, but according to many in attendance, never before has the event drawn as many people as it did this year.
With the caroling, combined with the introduction of the holiday festivities' grand marshals, plus an appearance by Santa Claus – on the back of a SHFD fire truck, no less – it's no surprise people came out in record numbers to celebrate the unofficial kickoff of the season in the Harbor.
"I think this is a record crowd, yes," Safety Harbor Special Events Director Joe Cooper said when asked. "People were gathering down here long before we kicked off at 6:00."
Cooper believed the addition of a couple more singing groups from area schools, plus the pleasant weather and increasing popularity of such events in town all contributed to the increase in attendance.
"It's definitely one of the largest crowds I've seen since I've been doing this, and much bigger than last years's crowd," he said.
For Curtis McCoy II, a longtime volunteer in the city and one of the original founders of the Mattie Williams Neighborhood Family Center, he said it was an honor to be recognized as one of the grand marshals of the city's holiday festivities, which will include the holiday parade on Dec. 21.
"I never expected this. Safety Harbor has had a reputation that's been lacking at times, but now it's getting up to snuff," he said in regards to the city's history of relations with its African American community. "I think this is an incredible honor."
Here's a look at some of the sights from the 2013 Christmas Tree lighting ceremony in downtown Safety Harbor: