Commission votes to change Black Lives Matter signs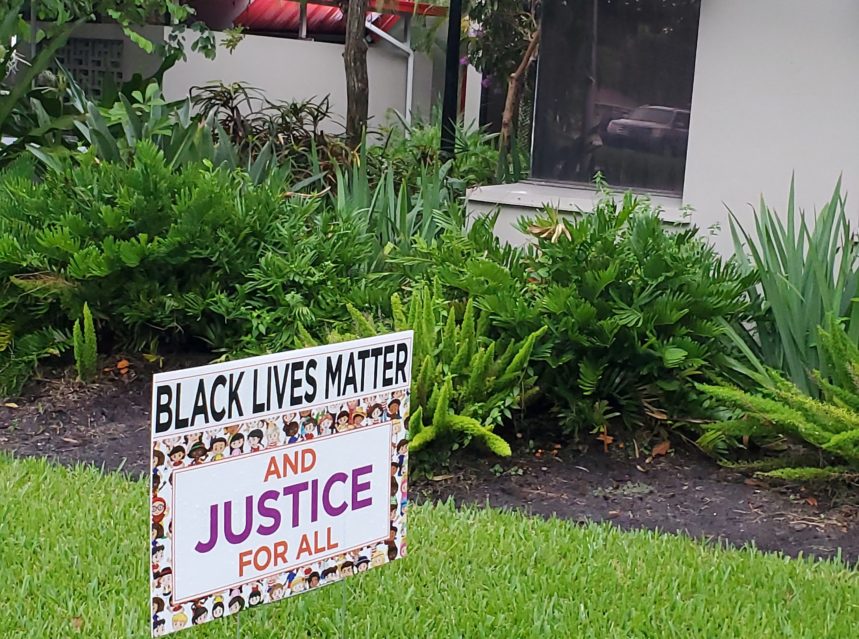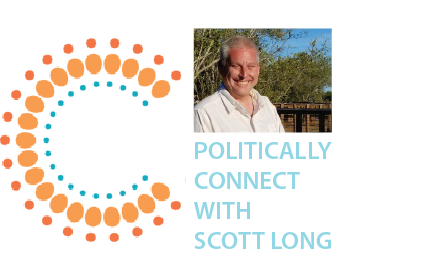 Two Black Lives Matter signs on city property will be replaced by ones with a new message and the Safety Harbor City Commission will consider a resolution supporting racial justice after a lengthy, emotional special meeting Monday night.
Mayor Joe Ayoub began the meeting by saying he wants to make some changes to how meetings are conducted going forward, including asking Commissioners to not make motions during the Audience to be Heard portion of the meeting, which is for residents to speak on items that are not on the agenda. Instead, he is asking for those ideas to be added as agenda items at future meetings so the public can be notified of the item and have a chance to comment. The two Black Lives Matters signs that were the subject of Monday's special meeting were approved by consensus after Commissioner Andy Zodrow made a motion in favor of them during the Audience to be Heard portion of the July 20 meeting.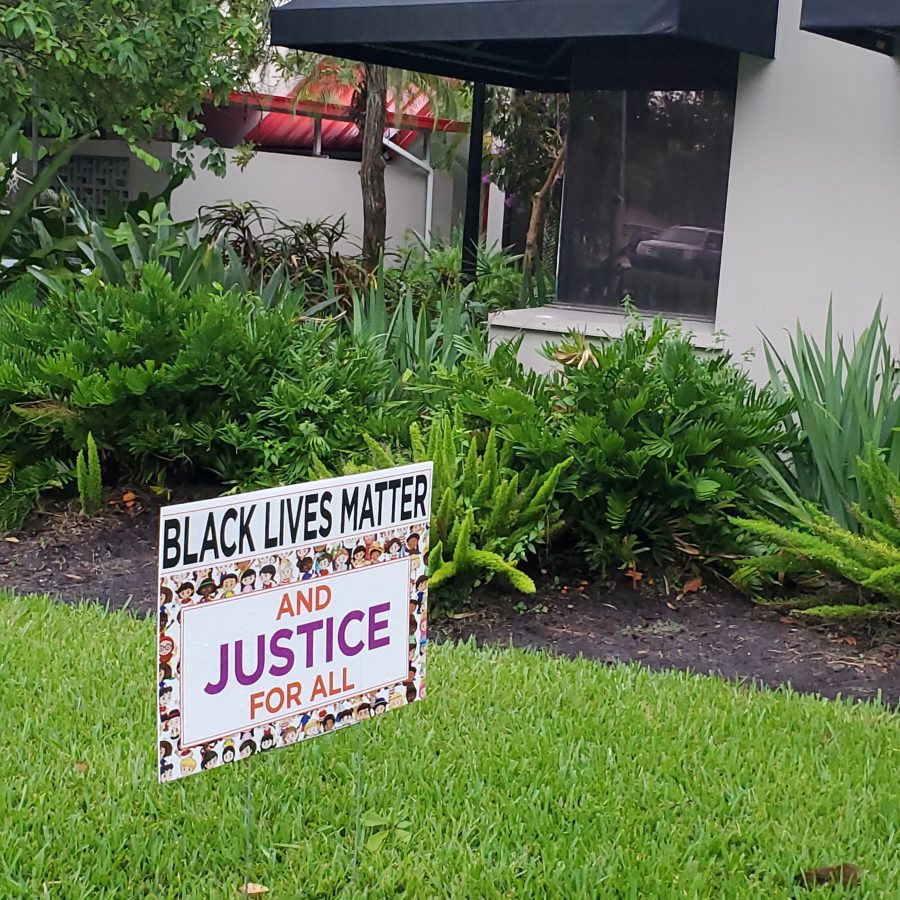 Ayoub also asked City Attorney Nikki Day to discuss signs in general and citizen petitions with Commission, as the Black Lives Matters signs were prompted by a petition signed by more than 80 residents. Day said the city has language on citizen petitions and she will forward it to Commission. She also said that, without an official policy approved by Commission, placing signs on city property in support of one group would likely mean that Commission would have to approve similar requests from other groups or face possible legal action for denying them.
Ayoub then opened the discussion up to the more than 180 people watching the meeting from home on the Zoom video conferencing app. That discussion began with Carmen Lundy and Lewis Ponds, two Black residents who have led the current discussion. Lundy originally approached Commission this spring to ask for action, which eventually led to last week's creation of a Diversity Advisory Board, while Ponds was the organizer of a recent Community Unity Vigil and was one of the signers of the petition in favor of the Black Lives Matters signs. Both gave impassioned remarks on the issue and said if changing the wording on the signs was what was needed to quell the divisiveness so the focus could be back on solving problems, they would accept that. Both spoke several more times during Commission's debate.
More than 50 residents spoke or had their emails read aloud by City Manager Matthew Spoor, many of them debating the history and current views of the Black Matters Live organization and whether or not the words "Black Lives Matter" on the city signs reflect that organization.
Ayoub then made a motion to consider a racial justice resolution at a future meeting and to change the signs from "Black Lives Matter" to "Safety Harbor Stands United" with an image of different colored arms in the shape of a heart that Ponds used to advertise his Community Unity Vigil. The motion died without a second.
Commissioner Nancy Besore then asked Ayoub if he'd be willing to split his motion into two parts, which he did. Commission voted 5-0 to consider at its Aug. 3 meeting a racial justice resolution similar to one recently approved by the City of Dunedin, and then voted 3-2, with Zodrow and Besore opposed, to replacing the signs with new ones designed by city staff.
OTHER ACTION TAKEN
Budget Workshop: Commission held a Budget Workshop after the special meeting and voted 5-0 to make the maximum millage rate for fiscal year 2021 the current 3.95. Commission will vote on the actual millage rate and budget during two public hearings in September, but is required to let taxing authorities know the maximum millage rate by Aug. 4 so it can be included in the TRIM (Truth In Millage) notices mailed to property owners. While Commission can approve a lower millage rate, which is unlikely, it will not be able to approve a rate higher than 3.95 in September.
Audit Committee: Prior to the special meeting, Commission met as the city's Audit Committee with the other two members of that committee and asked city staff to have the companies that city staff chooses as the three finalists to be the city's auditor for the next three years, with two one-year options, to make presentations at a future meeting.
MISSED THE MEETING?
Watch a video of it on the city's website here: https://safetyharbor.granicus.com/MediaPlayer.php?view_id=6&clip_id=2268.
NEXT MEETING
7 p.m., Monday, Aug. 3.