Development update, race resolution on Commission agenda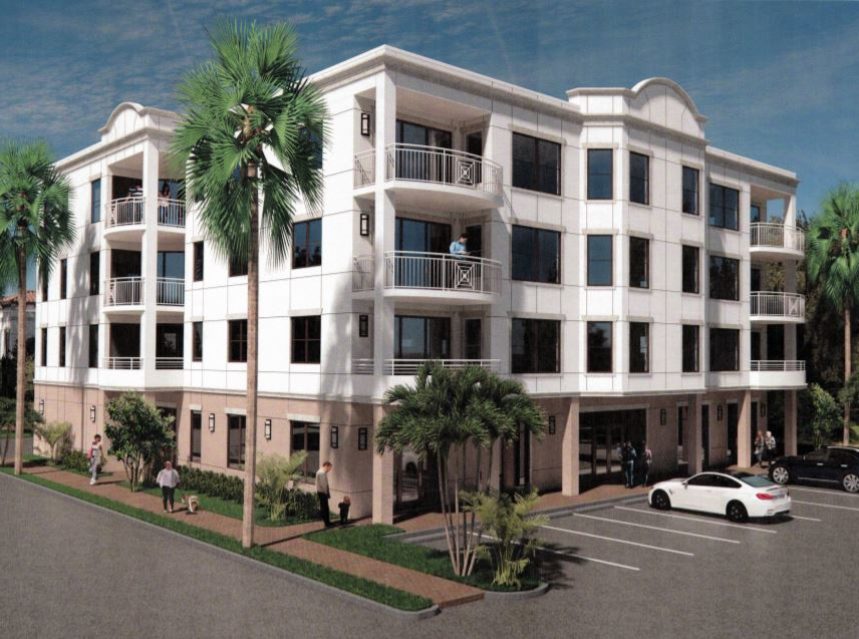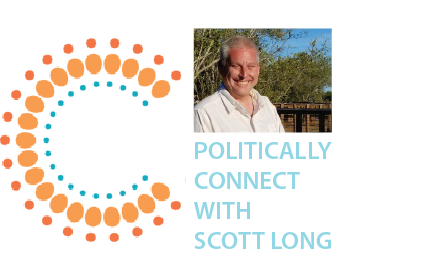 The Safety Harbor City Commission will consider modifications to a new downtown development and a resolution on racial justice when it meets Monday night.
Monday's meeting will begin at 7 p.m. Here is the link to the agenda, with additional material, known as "backup," available via the hyperlink on each item: https://safetyharbor.granicus.com/GeneratedAgendaViewer.php?view_id=6&event_id=1801.
As of now, Gov. Ron DeSantis' executive order allowing for video-conference meetings will expire on Friday, meaning Monday's meeting will be held in person at City Hall unless the executive order is extended. If it is, the meeting will be held via the Zoom video-conferencing app that the city has used through the COVID-19 crisis. Details on how residents can watch and participate are at the end of this article. Please check the city's website at http://cityofsafetyharbor.com/ for updates on whether the meeting will be held live or virtually.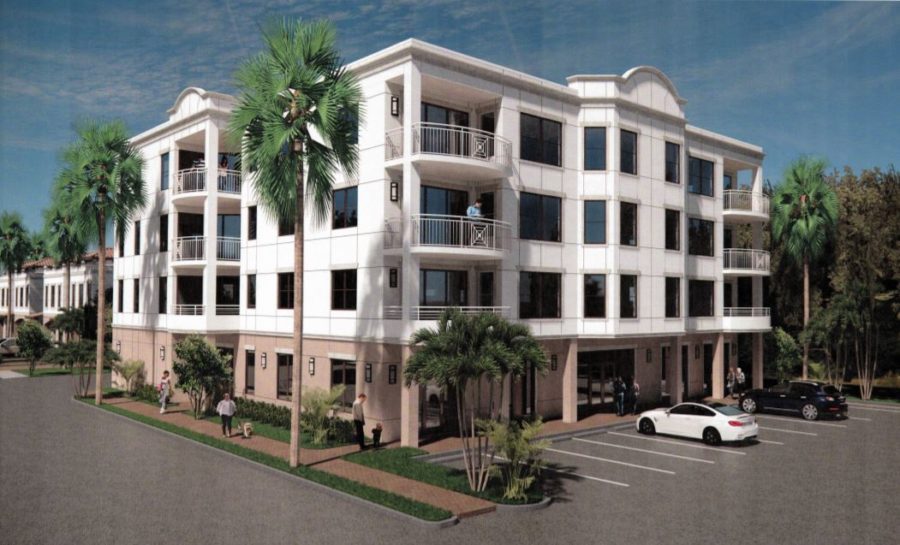 HARBOUR POINTE WEST QUASI-JUDICIAL HEARING
"Quasi-judicial" hearings mimic aspects of a courtroom process, including the applicant, city staff and anyone who proves they have "affected party" status will be sworn in, provide evidence and be able to cross-examine, if desired. A court reporter may be present. While the public will have the opportunity to speak on the agenda item, Commission is bound to make its decision based solely on "competent substantial evidence" presented at the meeting.
Commission has previously approved the site plan and an extension for a mixed-use development behind the Safety Harbor Chamber of Commerce building called Harbour Pointe West that will consist of townhomes, apartments and businesses. The applicant has made significant enough changes to the look of the project that it has triggered what's known as a "major site plan modification," which requires Commission approval. The changes include the addition of upper-story balconies and other facade changes, as well as updated utility and bicycle parking information.
RACIAL JUSTICE RESOLUTION
As part of Commission's discussion this week over the controversial Black Lives Matters signs, Commission voted 5-0 to ask City Manager Matthew Spoor to draft a resolution in favor of racial justice, similar to one the City of Dunedin recently approved. The proposed resolution says, in part, that the city "vehemently condemns racism, intolerance, hate, discrimination and environmental injustice, and is committed to working actively against all forms of racsim."
ALSO ON THE AGENDA …
Utility and drainage easement vacations: Nickesh and Seema Patel are requesting Commission's approval to vacate a small portion of a utility and drainage easement on their property at 811 Duval Court so they can build a pool and paver deck, and Thomas Carlisle is requesting approval to vacate a portion of a utility and drainage easement on his property at 873 Harbor Hill Drive to replace a wooden deck. No utility companies, nearby neighbors or city staff have issues with either request.
Election qualifying period: Commission will be asked to approve the qualifying dates for the 2021 city elections. The proposed qualifying dates are Dec. 7-14, and the seats held by Commissioners Andy Zodrow, Nancy Besore and Cliff Merz, who is serving as Vice Mayor this year, will be on the ballot in March.
Consent agenda: Items expected to have little debate, such as approval of the last meeting's minutes and most contracts, are included en masse in the consent agenda, though any Commissioner can ask for any item to be considered separately. This meeting's consent agenda includes the purchase of 35 personal computers and approval of a vehicle use agreement with the Pinellas County School Board.
HOW TO PARTICIPATE
Attend the meeting: The meeting starts at 7 p.m. at City Hall, 750 Main St. Meetings typically run from 1.5 to three hours. Residents are given the opportunity to speak on all agenda items, except for presentations and consent agenda items. Come forward when asked by the mayor, state your name and address, and you'll be given three minutes to address the Commission. For any issues not on the agenda, or any item that is on the consent agenda, residents get three minutes to speak at the beginning of the meeting during "Audience to be Heard."
Watch from home: Meetings are live-streamed to the city's website at http://cityofsafetyharbor.com/557/Streaming-Media. The following day, a video of the meeting is posted for residents to watch.
If the meeting is held by Zoom: Residents will have various ways to watch and participate in the meeting if it is held via the Zoom video-conferencing app instead of in-person.
City Hall will not be open for Monday's meeting, which will be conducted via the Zoom application that many residents are using more and more during the coronavirus crisis. Residents can watch, listen to and participate in the meeting in these ways:
Contact your Commissioners:
Mayor Joe Ayoub – jayoub@cityofsafetyharbor.com
Vice Mayor Cliff Merz – cmerz@cityofsafetyharbor.com
Commissioner Carlos Diaz – cdiaz@cityofsafetyharbor.com
Commissioner Andy Zodrow – azodrow@cityofsafetyharbor.com
Commissioner Nancy Besore – nbesore@cityofsafetyharbor.com