Commission to decide Wine Festival beneficiaries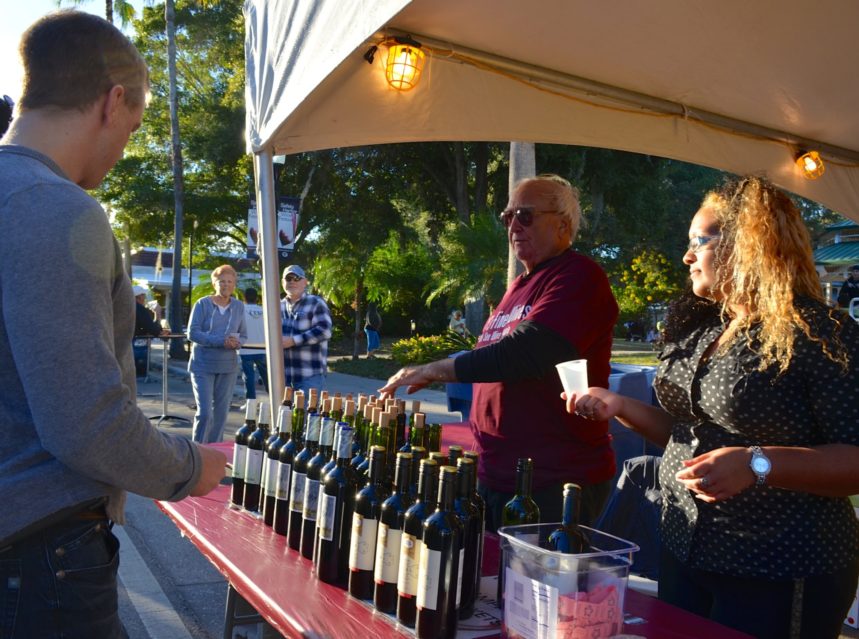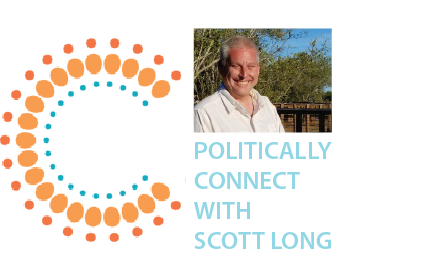 The Safety Harbor City Commission will continue practice social distancing at Monday's meeting, where it will decide what non-profits will benefit from this year's Wine Festival. However, unlike the last meeting that was only available to residents via audio, this one will include video and also air on TV channels on three cable systems.

Monday's meeting will begin at 7 p.m. Here is the link to the agenda, with additional material, known as "backup," available via the hyperlink on each item: https://safetyharbor.granicus.com/GeneratedAgendaViewer.php?view_id=6&event_id=1795 

With City Hall closed to the public, Monday's meeting will be conducted via the Zoom application that many residents are using more and more during the coronavirus crisis. Residents can watch or listen to the meeting in these ways:
Residents can participate as normal during individual agenda items or the Audience to be Heard portion at the beginning of the meeting for items not on the agenda or items on the consent agenda. Residents have three choices on how to participate:
Email: Send your comments to pcomment@cityofsafetyharbor.com prior to the meeting. Emails of 500 words or fewer will be read during the meeting, with longer emails not read but distributed to Commissioners.
Mail: Mail your comments to City Clerk, Attn: Public Comment, 750 Main St, Safety Harbor, FL 34695. Letters of 500 words or fewer will be read during the meeting, with longer emails not read but distributed to Commissioners. Also note that mailed comments must be received by Monday to be included in Monday's meeting.
"Live:" Residents watching or listening to the meeting live via the Zoom link or Zoom app can click on the "Raise Hand" icon on the Zoom app or in their web browser and wait to be recognized by Mayor Joe Ayoub, and those listening in via phone can press *9 and wait to be recognized by the mayor.
Commission will be asked to decide which of 11 non-profit organizations who have requested money from this November's Wine Festival will benefit. Because revenues from the festival have dropped over the past couple of years, city staff is recommending that Commission choose only three organizations rather than the usual four. Those who are chosen will be required to attend planning meetings and provide a minimum number of volunteers to staff the event. Those who have applied include:
Friends of the Safety Harbor Library
Harbor Dish Inc.
Huddle in the Harbor Inc.
Kiwanis Club of Safety Harbor Foundation Inc.
Mattie Williams Neighborhood Family Center
Rotary Club of Safety Harbor
Sandy Paws Service Dogs
Safety Harbor Chamber of Commerce
Safety Harbor Lions Club
Safety Harbor Museum & Cultural Center
VFW Post #10093
ALSO ON THE AGENDA …
Annual update to the city's Capital Improvement Schedule: Each year, Commission needs to approve the five-year schedule of capital improvement projects the city intends to undertake, including street paving, sidewalk repairs and more. The Planning & Zoning Board has unanimously recommended approval.
Budget amendment: More than $2 million had been budgeted to assist with infrastructure improvements at Northeast Regional Wastewater Treatment Plant, but the City of Clearwater has changed the schedule for those improvements. Commission will be asked to move that money within the budget for other projects.
Art & Seafood on the Waterfront special event application: Commission will be asked to approve this annual event at Safety Harbor Waterfront Park for Feb. 20-21, 2021, to benefit the Safety Harbor Chamber of Commerce.
Library Advisory Committee appointments: There are two vacancies on the committee that advises Commission on library issues, after Casey Harrison resigned and Kelly Nelson was removed for lack of attendance. Jude Ryan is the alternate member, and applications also have been received from Marie Ziegler, Jacob Burnett and Stephanie Long.
Consent agenda: Items expected to have little debate, such as approval of the last meeting's minutes and most contracts, are included en masse in the consent agenda, though any Commissioner can ask for any item to be considered separately. This meeting's consent agenda includes approval of new shingles on buildings at Safety Harbor City Park and buying Beacon meter reading equipment and mobile hosting services.

HOW TO PARTICIPATE
Attend the meeting: The meeting starts at 7 p.m. via the Zoom application.Meetings typically run from 1.5 to three hours. Residents are given the opportunity to speak on all agenda items, except for presentations and consent agenda items. Follow the instructions included above to comment, have your comments read or be distributed to Commissioners prior to the meeting.

Contact your Commissioners in advance by emailing them. (City Hall is currently closed because of the coronavirus):
Mayor Joe Ayoub – jayoub@cityofsafetyharbor.com
Vice Mayor Cliff Merz – cmerz@cityofsafetyharbor.com
Commissioner Carlos Diaz – cdiaz@cityofsafetyharbor.com
Commissioner Andy Zodrow – azodrow@cityofsafetyharbor.com
Commissioner Nancy Besore – nbesore@cityofsafetyharbor.com