Commission Agrees On Tree Ordinance, Splits Over Arborist Hiring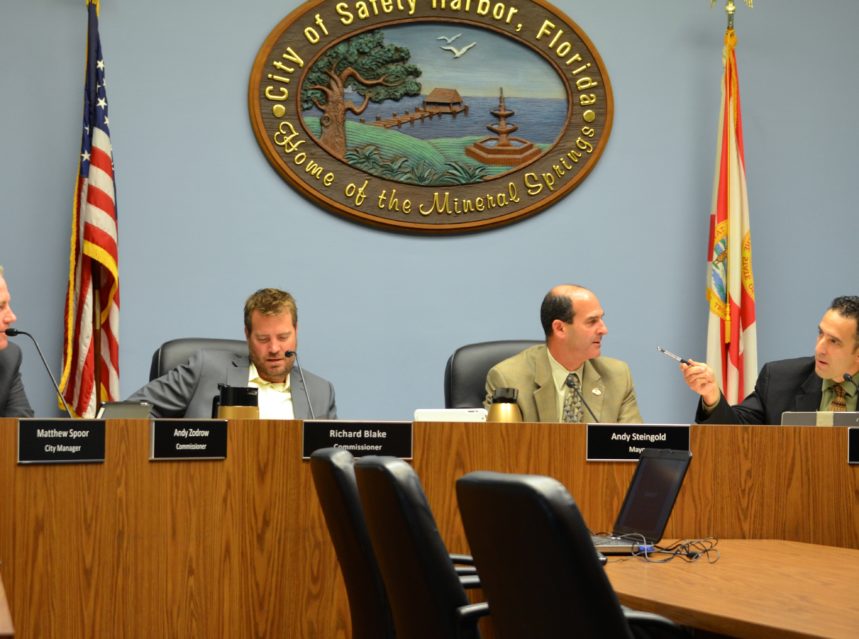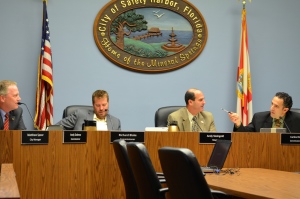 When it comes to the City of Safety Harbor's draft tree ordinance, apparently the sixth time was the charm.
The City Commission reached a consensus on all facets of the proposed ordinance during its latest workshop Monday night, directing staff to draw up a final draft of the document to be presented to the Planning and Zoning Board for initial approval next month.
It was the sixth such workshop dedicated to redefining and strengthening the city's existing Grand Tree Ordinance dating back to last summer, and that doesn't include regular commission meetings and a town hall style session that addressed the subject in December.
After agreeing Monday to four sections of the ordinance that needed further clarification, including lower fees for removing trees by increasing the number of trees that are replanted, Mayor Andy Steingold praised the commission for its hard work and dedication to the topic over the past few months.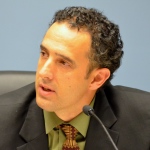 "I want to say good job by everybody up here," the mayor said during his Commission Report at the end of the meeting that followed the workshop.
"The last meeting, with Commissioner Diaz conveying he was very upset, he set the stage for us to move forward with the ordinance tonight," he added, referring to Commissioner Carlos Diaz's comment after the last workshop that work on the ordinance was "moving at a snail's pace."
While the ordinance is now in the hands of city staff, another item related to trees led to dissent later in the evening.
City Manager Matt Spoor explained to the commission that the decision to bring the tree ordinance, and all the permitting, enforcement and educational issues that go along with it, in-house has resulted in the the need to hire a full-time arborist to deal with the extra workload.
The new position would require a $70,000 adjustment to this year's budget – $50,000 for the arborist's salary, pro-rated for the remainder of the year, plus $20,000 to purchase a vehicle for the new employee.
Commissioner Diaz was first to raise concerns over the request.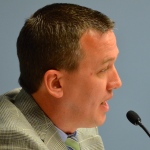 "We don't even know where the finish line is, and we're going to hire somebody before we know exactly what we need?" he asked after Spoor said they hope to have the position filled by April 1, when the city's tree removal moratorium expires.
"I think one of our objectives was not to hire somebody full time," Diaz added. "That was back in July or August, and now all of a sudden the full time arborist position comes in, which kind of surprises me."
While Spoor admitted they had planned to forgo hiring a full-time employee to handle the work, he said after taking everything into account, they realized it would not be possible to properly enforce the ordinance without a full-time arborist on staff.
"I realize that it was the commission's goal to attempt to do this with either existing staff or part-time staff," Spoor conceded. "But I don't how we do this without bringing in someone that's going to be responsible for this."
"There's things we need to do to prepare for April 1, and this will allow us to do what we need to do."
Commissioner Rick Blake concurred with Commissioner Diaz, stating he was not in favor of spending $75,000 to bring in a full- time arborist, and Vice Mayor Cliff Merz said he would rather wait until the ordinance is finalized before deciding wheteher or not to hire a full time staffer.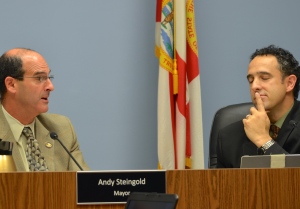 But Mayor Steingold supported Spoor's request.
"I think you're going to have to rely on the city manager, who's here day to day and knows what the present workload is and what the demands are going to be," the mayor said.
"Mr. Spoor is up here saying I can't work this ordinance without a full-time person," he added," so what it comes down to is, do you trust Matt?
Ultimately the commission voted in favor of Resolution 2015-01 by a vote of 4-1, with Commissioner Blake casting the lone "nay" vote.
Here is the current (tentative) schedule for meetings on the tree ordinance:
Feb. 11 – Planning and Zoning Board
Mar. 3 – City Commission (1st reading)
Mar. 16 – City Commission (2nd reading)
Apr. 1 – Moratorium expires, new ordinance goes into effect
Related:
Note: Commissioner Rick Blake owns the parent company of Safety Harbor Connect.com.