Burger Monger Opens Restaurant In Safety Harbor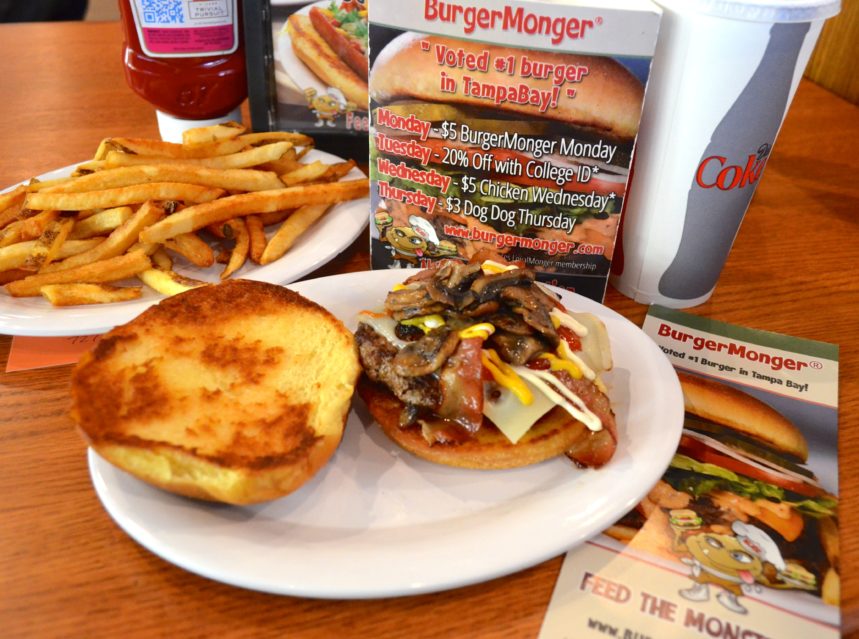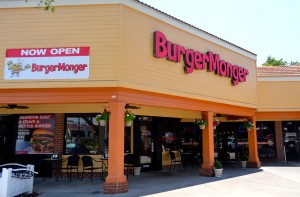 The specialty burger joint is one of the hottest growing segments of the fast food industry, with national chains like Five Guys and Whataburger leading a charge that has traditional powerhouses quaking in their buns.
Here in Tampa Bay a new entry is carving a niche in the specialty burger market by using a winning combination of gourmet beef, healthy ingredients and exceptional customer service.
Burger Monger, a Tampa based franchise with four area locations plus one in Pennsylvania, recently opened a branch in the Northwood Commons shopping plaza in Safety Harbor, and according to founder Jake Hickton, he believes the location and his restaurant make for a good fit.
"The City was wonderful throughout the build process," Hickton recently told Safety Harbor Connect, "and we think the timing and the price point is perfect for this area."
"So far so good, but we've got a lot to prove over a long period of time."
While Hickton expressed the type of cautious optimism often associated with new business endeavors, it's no secret that the longtime restaurateur has crafted a formula for success with Burger Monger. In fact, the chain was recently voted one of the best burger joints in Tampa Bay.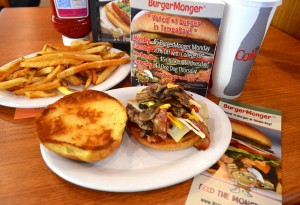 By using 100-percent all natural Akaushi Kobe beef, which he imports exclusively from a farm in Texas, Hickton, who has worked in the restaurant industry since he was a teenager growing up in Pittsburgh, said his burgers are some of the healthiest in the world.
"One of Burger Monger's most compelling features is that we have arguably the healthiest ground beef on the planet," he stated. "It has very little fat, and the monounsaturated fat it does contain doesn't solidify, making it very easy to digest."
The healthy aspect of the franchise doesn't end with the beef; Hickton said most of the items and ingredients on the menu are healthy, right down to the ice cream.
"Our mission is to create the healthiest ingredients in the burger segment," he said. "Even our Hagen-Dazs ice cream is an all-natural ice cream."
"Now that we've established ourselves as the tastiest in the segment, we're also happy to say we have the healthiest ingredients people can put in their bodies."
As healthy as his food is, Hickton knows a restaurant can be made or broken because of its employees.
That's why when he opened the first Burger Monger franchise in Carrollwood in 2010, he made sure his customer service was equal to the quality of his ingredients.
"We're pretty demanding on our people, and we pride ourselves on our employee retention," Hickton said.
"We encourage them to be who they are," he added. "I'm not as concerned with their technical expertise as I am with them having warm, effervescent personalities."
One trip to Burger Monger reinforced the importance of  Hickton's objectives.
Employees were quick to assist diners, the food was served quickly and correctly, and the burgers, served on buns made from traditional Jewish bread, have a unique taste unlike any other fast food franchise.
Still, the founder isn't resting on his laurels.
When he isn't working the floor or behind the counter, Hickton is engaging his employees and his customers.
"Every day I check the restaurant, hug my employees and tell them I love them," Hickton admitted. "It's all part of the culture building process and a commitment to quality that is all about the guest."
"I have a new baby here, and it needs love and attention. For me, failure is not an option."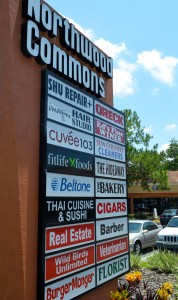 If You Go: 
Burger Monger Safety Harbor
Address: 2545 McMullen Booth Rd. (Northwood Commons Plaza)
Phone: 727-726-4001
Hours: Sun-Thurs: 11am – 10pm; Fri-Sat: 11am – 11pm
Website: www.burgermonger.com
Menu: www.burgermonger.com/menu