Protest To Precede Tree Workshop In Safety Harbor Tonight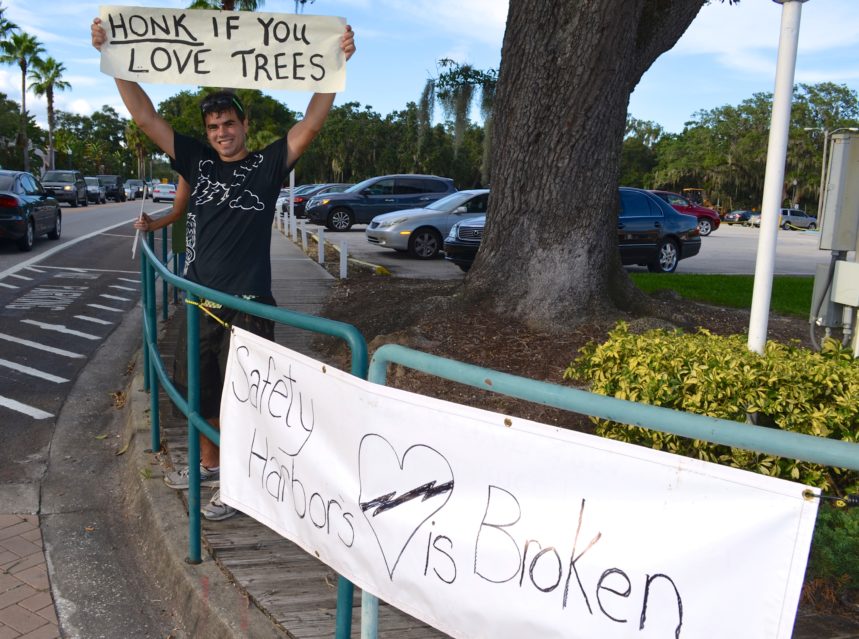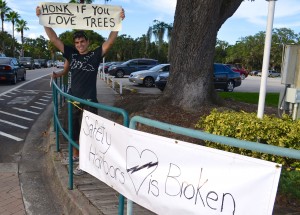 Prior to the Safety Harbor City Commission's latest workshop to address the tree issues this evening, demonstrators will once again gather at the intersection of Bayshore Boulevard and Main Street before making their way to City Hall for the 6:00 meeting.
The growing group of 'save the trees' supporters have met outside the Safety Harbor Resort and Spa a number of times over the past two weeks in order to protest the removal of more than a dozen trees from the resort property.
As the owner of the spa prepares to remove 13 more diseased and dying trees in order to make room for a new parking lot, protesters have banded together in a show of solidarity in hopes of enacting immediate changes to the city's ordinance.
"This is an example of why Safety Harbor needs a stricter tree ordinance," outspoken resident Steve Rosenthal said during a tour of the grounds last week.
"If you don't have a good ordinance, this is what you get."
Safety Harbor officials find themselves in a tough spot, as the spa is private property and the permitting for removing the trees currently goes through Pinellas County, which has much more lenient guidelines for tree removal.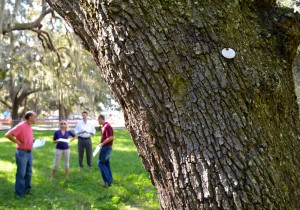 The city commission is currently in the process of drawing up a new ordinance that will strengthen its existing Grand Tree ordinance, calling for stiffer fees for removing trees and tougher penalties for those who do so without a permit.
But with the spa parking lot project already in full swing, some residents have called for a moratorium on removing any trees in town until the new ordinance can be put into place.
"Right now there's too much subjectivity to the process, and it lends itself to abuse sometimes," Glen McKinney said last Friday on the spa site.
The loggerhead, so to speak, between the city, the county, the spa and the residents has led to petitions, protests and plenty of rancor around town.
"We understand business, but there's a balance between business and private property and it gets to a point where it doesn't make sense," Rosenthal said.
"This makes absolutely no sense. It says, I don't care what you think."
Following the tree workshop, the commission will meet for its regularly scheduled meeting, which is scheduled to begin at 7:30.
Related: