2013 Safety Harbor Snow Fest Photo Gallery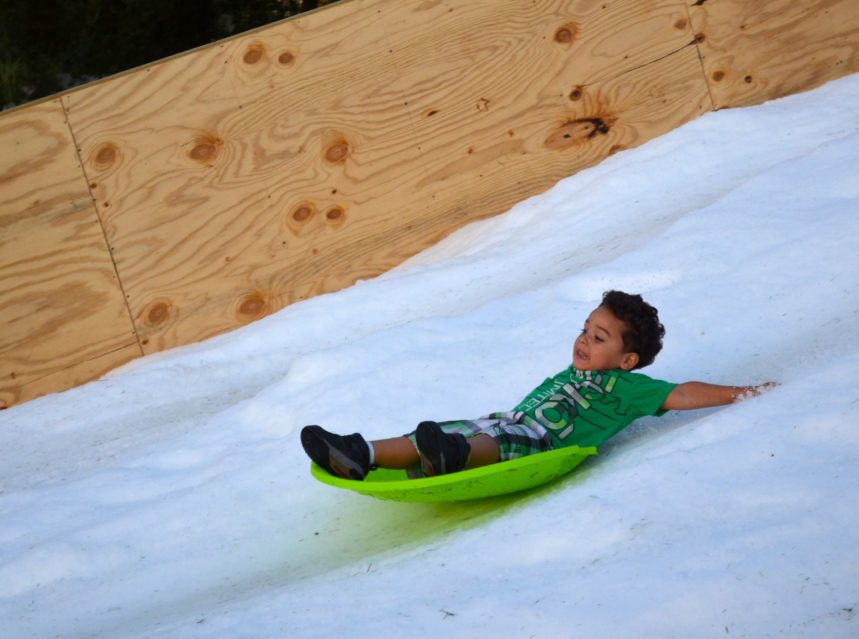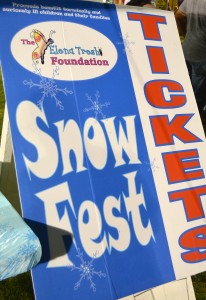 Snow? In Safety Harbor? On an 80-degree day?!
The juxtaposition was apparent as soon as you walked into Safety Harbor City Park for the 2013 edition of Snow Fest on Saturday evening: hundreds of people walking around in shorts, tee shirts and sandals, with Santa, Mrs. Claus and a 20-foot tall hill of snow scattered around the grounds.
But that's the beauty of the annual family oriented festival put on by the Elena Tresh Foundation – it's a way to bring the fun and joy of the holiday season to sunny Safety Harbor, and a nice change of pace from all the warm weather events that take place around Tampa Bay.
The night was all about mixing the sights and sounds of the holidays from up North with the benefits of spending the season here in the South; I mean how can you beat sliding down a snow ramp and then running over to buy a Snow Cone?!
The sixth installment of Snow Fest brought smiles to the faces of all the patrons who paid a small fee to ride rides, climb rock walls, sit on Santa's lap and enjoy the unseasonably warm December weather here in Safety Harbor.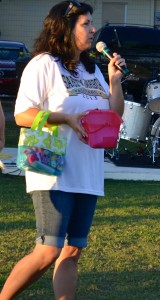 While kids took home goldfish, listened to Christmas music (and a cool band of local high school kids) and waited in line for the snow ramp, the entire purpose of the evening was to benefit kids who might never have a chance to do such things if not for organizations like the Tresh Foundation.
For the past six years, organizer Jennifer Tresh has put on the winter extravaganza to help provide gifts, meals and services for terminally ill children.
It's a subject that's very close to her heart; Tresh's daughter, Elena, passed away from brain cancer 15 years ago. The event is her way to honor her daughter's memory while making other sick kids' lives better.
"This is the sixth anniversary of Snowfest," Tresh said on Saturday. "We do this to provide Christmas decorations, gifts, meals and other services for terminally ill children."
"The event takes a lot of work from dozens of volunteers to pull off," she added. "This wouldn't be possible without all of their hard work and dedication."
As we say good bye to snow in Safety Harbor for another year, here's a look at some of the sights from 2013 SnowFest.