2013 Mayor's Breakfast Draws Bay Area Luminaries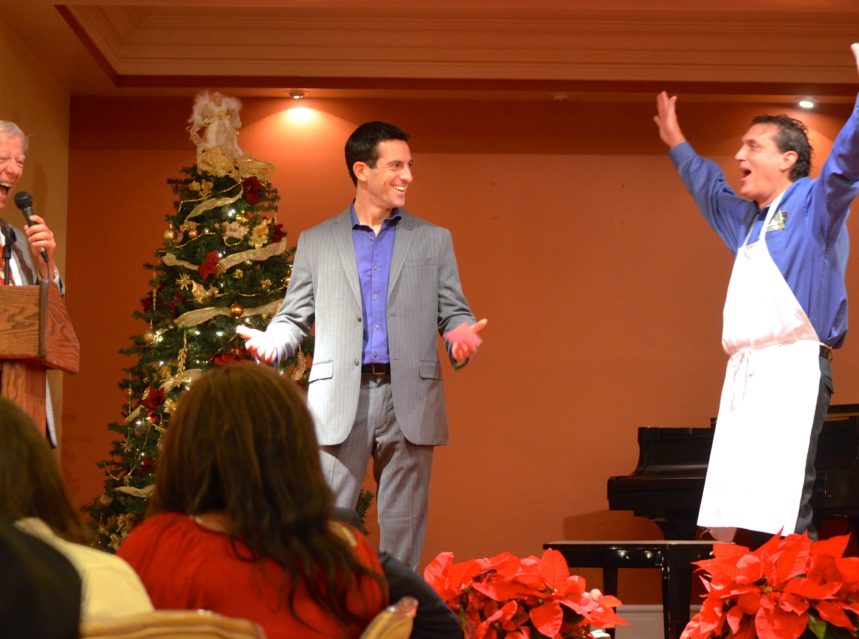 The 2013 Mayor's Breakfast at the Safety Harbor Resort and Spa Friday morning was like a 'who's who?' of the Bay area political scene.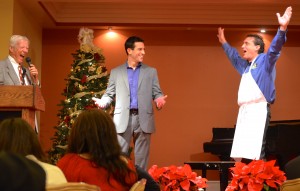 Scattered among tables filled with city officials like Mayor Joe Ayoub and Commissioners Nancy Besore, Nina Bandoni, Rick Blake and Cliff Merz were a number of state Republican and Democratic heavyweights, including Sen. Jack Latvala; Congressional candidates Alex Sink and Kathleen Peters; former Safety Harbor Mayor Andy Steingold; and former Pinellas County Commissioner and current Safety Harbor resident Neil Brickfield.
Oh, and legendary Bay area broadcaster Dick Crippen and Pinellas County Sheriff Bob Gualtieiri showed up, too.
The stars were out not only to support Mayor Ayoub and Oldsmar Mayor Doug Bevis, they were there to contribute to the Mattie Williams Neighborhood Family Center, which was hosting the fourth annual edition of the event this year.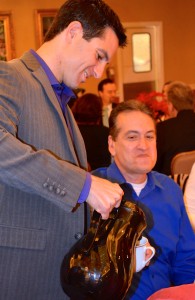 And based on the number of people in attendance and dollars raised from auctions, raffles, and tipping the coffee-serving mayors, the event was a huge success.
"I collected $172 myself, that's more than Mayor Bevis got," Mayor Ayoub said afterwards as he handed the cash over to Mattie Williams director Janet Hooper. "I want to go on the record with that!"
The good natured ribbing was par for the course on a day when everyone in attendance seemed to enjoy the atmosphere of the event; in fact, record purchases were recorded for the decorated tabletop Christmas trees that were auctioned off, and one raffle winner actually gave money back to the cause rather than keep the prize.
It was that kind of giving spirit that served as a backdrop to what was a great community event.
"I've had the opportunity to spend 40 years of my life in one market, and we had chances to move all over the country, but every single time my wife and I talked about it, we decided the lifestyle here outweighed anything else," Crippen told the crowd during his impassioned, lengthy speech.
"I love both Oldsmar and Safety Harbor," he added. "I think what you have here is very special. But you are part of a larger area. This is the quilt of Tampa Bay. So we need to work together, not apart. No matter where you are, you have something to offer Tampa Bay."
The two mayors, both first time participants in the breakfast, each expressed their thoughts on the event afterwards.
"It's really nice to see the community come together and everyone support the charity," Mayor Bevis said. "We support each other, so it was great to see all these leaders come out and support us. It really brought it up a level."
"It was a great turnout for a great cause," Mayor Ayoub said. It's great to see the community come out and support these causes, and it was amazing to see all these people come out and support the community."
Here's a look at some of the sights from the 2013 Mayor's Breakfast: