Young Safety Harbor Swimmer Heading To Seattle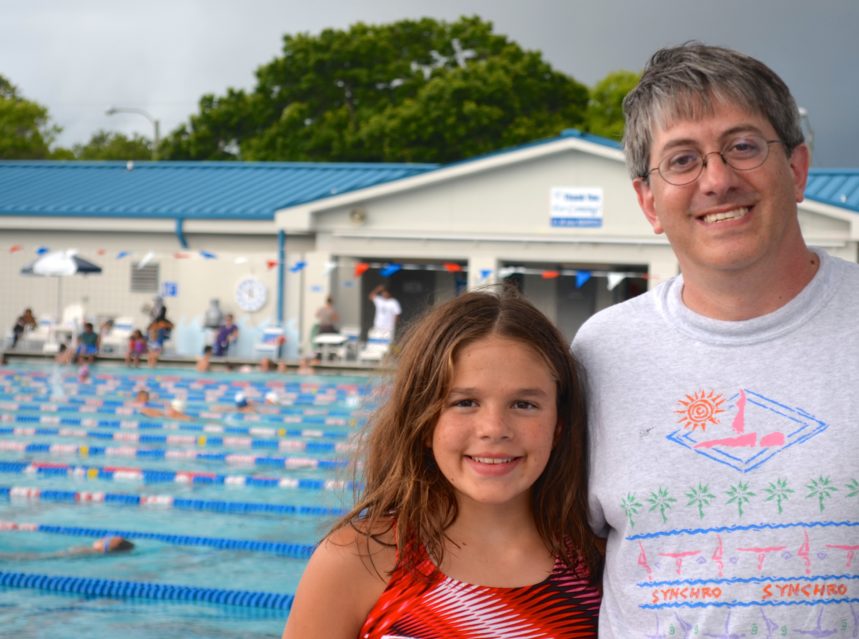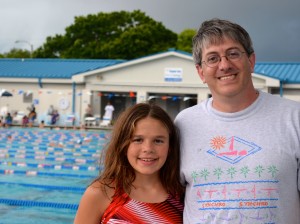 Warren Firschein is well-known in town, in part due to his recent co-authoring of the book ,"A Brief History of Safety Harbor, Florida."
But his 11-year-old daughter, Sophie Goldsmith, is poised to eclipse her dad's notoriety, only it won't be because of her work with words and research, but with water and coordinated routines.
Sophie is a member of Team Suncoast WaterWorks, a group of girls who train at the Southwest Pool in Largo; her team recently qualified in their age group for the sport's national championships, to be held near Seattle at the end of June.
"I feel excited because it's my first time making it to nationals," Sophie, who has been involved in "synchro" since the age of six, told Safety Harbor Connect.
"I like it because synchro is more exciting than regular swimming," she added. "There's a lot of flair in the routines, a lot more "doing" than just swimming."
Firschein said Sophie first expressed interest in synchronized swimming while watching the 2008 Summer Olympics shortly after the family had moved from Maryland to Safety Harbor.
But the relative scarcity of pools that offer it, combined with Sophie's young age, made it difficult for her to get started in the sport, which combines elements of dance and gymnastics into physically demanding, ballet-like performances.
So they improvised, as Firschein located an unlikely tutor for his aspiring underwater athlete.
"We found Barbara Shepard, a woman who taught synchronized swimming to senior citizens," he explained.
"At first she was reluctant to train Sophie, because she had never taught kids before. But they hit it off immediately, and Barbara gave her the training she needed to get started in the sport."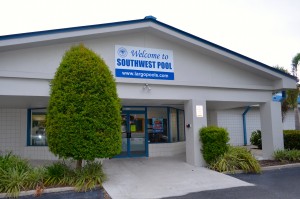 Two years later Sophie was old enough to become a member of a team, leading her to Southwest Pool, which boasts "the only year-round competitive synchronized swimming team in Pinellas County," according to their website.
Firschein said they quickly learned that doing the routines for fun and doing them for sport was a big change.
"We found out there were competitive differences between the two," he admitted, "but Sophie really enjoyed it."
Although it is still "considered a niche sport known more for that "Saturday Night Live" skit," Firschein joked, rather than for it's athletic merits, after watching closely, it doesn't take long to realize there is a lot of hard work that goes into every aspect of synchro.
While on the surface the swimmers look like they are merely floating in the water and twirling around with ease, Sophie explained in reality the routines, which typically last 2-3 minutes and can be done either individually or in groups, are physically demanding, and the intense training often results in injuries.
"Doing lifts is hectic. We get kicked a lot," she said. "It looks pretty and graceful, but it's not. A lot of people get hurt."
"You really have to move together as a team," she added. "It's important to work together with your partner in order to do everything right."
Sophie said she believes her team has a chance to do well at nationals despite what will be a large field of nearly 50 teams from around the county in her 11-12 division.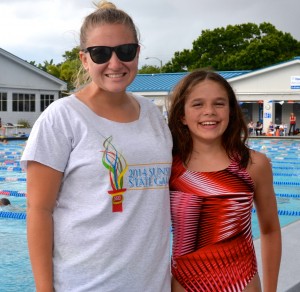 "I think we're going to do pretty well because we practice harder than a lot of teams," she said.
"I don't know if we're going to win – there's a lot of good teams from California – but I think we can make the top ten."
Sophie's coach, Erin Ritz, said the team has earned the opportunity to compete on the national level.
"They've done really well this season," she said. "I believe they've finished either first or second every competition they've been in."
"Our goal is for them to have the best swim possible. If they do that, I'll be very happy."
As his daughter's love for synchronized swimming has grown, Firschein has even found a way to incorporate her passion into his work.
"I am working on a novel about a girl who is a synchronized swimmer," he said.
"I wouldn't say that it is just about synchronized swimming, though–it's about this girl's life and how she has to juggle a number of obstacles as she attempts to reach nationals."
Sounds like a case of art imitating life.
To watch videos of Sophie's synchronized swimming team in action, visit Warren Firschein's You Tube page.