Wounded Warrior Welcomed Home To Safety Harbor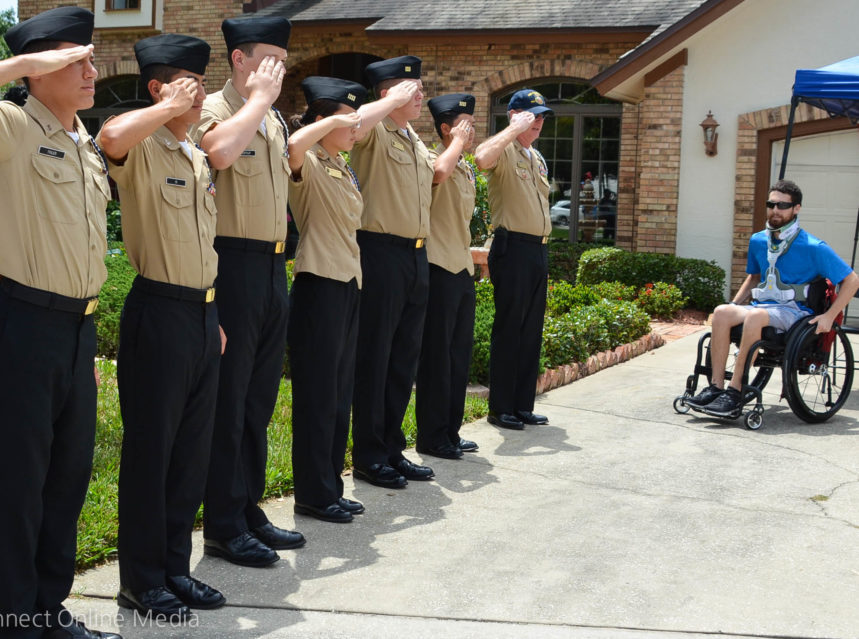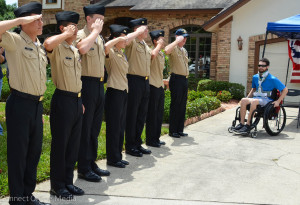 Safety Harbor Mayor Andy Steingold called Army SPC Timothy Riney a hero.
So it was fitting that the 24-year-old, who was paralyzed in a training mission in Colorado, was treated to a hero's welcome when he returned to his family home in Safety Harbor on Saturday.
A giant American flag hung above the entrance to his subdivision, Pinellas County Sheriffs deputies directed traffic, and men, women and children lined the street leading up to the Riney house, many of them holding signs and waving flags in anticipation of Tim's arrival.
Shortly after noon, members of the Patriot Guard Riders and the American Legion escorted SPC Riney down his block and to his front door. When he got out, he was treated to thunderous applause and numerous handshakes during a ceremony that touched the soldier's heart.
"This was awe-inspiring," Riney told Safety Harbor Connect afterwards.
"I knew there was going to be a ceremony, but I never anticipated anything like this. It was incredible."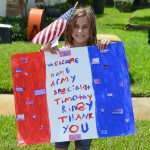 Riney was injured during a training exercise in Colorado in February. The rollover accident that left him paralyzed from the waist down and also killed one of his fellow soldiers.
Following months of treatment and rehabilitation in Colorado as well as at the Haley Veterans Hospital in Tampa, Riney was finally ready to return to his Safety Harbor home.
His family worked with friends, neighbors and Congressman David Jolly's office to help facilitate Tim's return, leading to Saturday's ceremony.
"Tim is a wounded warrior, and he deserves all the support he's received, as all wounded warriors do," Jolley spokesperson Nicole Smith told Safety Harbor Connect.
"Congressman Jolly's office is dedicated to helping all wounded warriors like Tim get the proper treatment they deserve."
After speeches from Tim's mother, father, pastor and brother, Riney addressed the crowd that gathered in front of his home.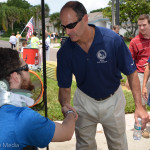 "I want to thank everybody for coming out," he said. "It's awesome to see everybody out here."
Riney called for a moment of silence for Staff Sergeant Justin L. Holt, his friend who was killed in the crash, and thanked his family for their support; he then greeted the many well-wishers who waited in line in the hot sun to shake his hand.
A former soccer player at Clearwater Central Catholic and an avid golfer, Riney pledged to some day return to the Ch Chi Rodriguez course and to continue to be an example for wounded warriors everywhere.
"I'll be out there soon enough," he said confidently.
"People tell me no, you can't, but I made it out of the crash alive, so now I feel t's my job to do something with that."
Note: A foundation has been set up to help with the cost of converting the Riney home to help support Tim's needs. To donate to the cause, visit timothyrineyfoundation.com.
Here is a gallery of some of the sights from SPC Riney's homecoming ceremony: