Woodcarving Attracts Attention On N. Bayshore Boulevard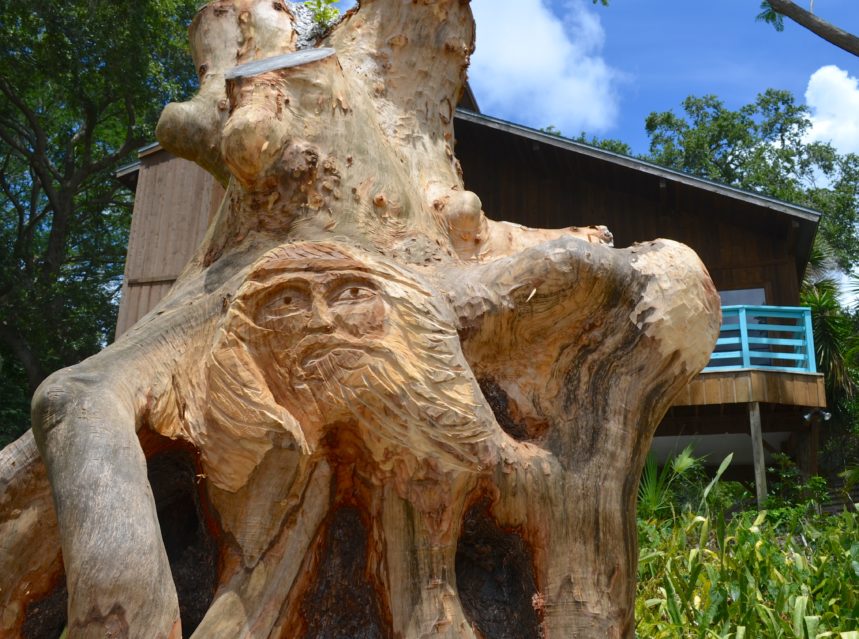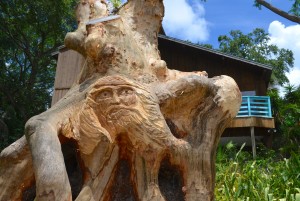 If you have travelled down North Bayshore Boulevard in the past couple of weeks, chances are you've noticed an old tree stump that appears to be staring back at you.
The visage is in the front yard of a home owned by Ben and Irma Cardoso, where what was a rotting camphor tree is in the process of being transformed into a sprawling seascape etched in wood.
The woodcarving is being done at the behest of the Cardosas by veteran woodcarver Bob Marek, with assistance from his wife, Carolyn.
Marek, who has taught woodworking all over Pinellas County for more than 30 years, said when the piece is finished, it will contain many underwater elements, both real and fictional.
"It will be a life-size seascape, with an octopus on the top," Marek told Safety Harbor Connect as he was preparing for his class at the Safety Harbor Museum and Cultural Center last week.
"The tentacles will come down and around the stump, and there will be other animals and sea life all around it."
He said the face is that of Poseidon, known as the God of the Sea in Greek mythology.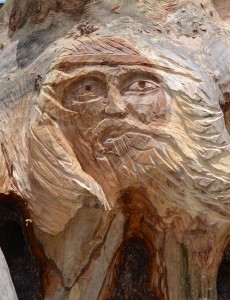 Ben Cardoso, a renowned artist himself, said he decided to turn the old tree into a work of art shortly after purchasing the property earlier this year.
"I happened to be at the house while the front tree was being cut down and as I looked at the natural lines and movement of the tree roots it occurred to me that instead of turning the tree to mulch, we could save it and create a piece of natural art," Cardoso said via email.
"A few days later while walking on South Bayshore, I saw a sign for woodcarving classes, so I called the number and was put in contact with Bob," he added.
"We met and he was immediately very excited with the project and right away started formulating ideas."
Marek said he did not have a timetable when asked how long he thought it would take to complete the project.
"I teach 13 classes a week, so I have no idea how long it will take me to finish it," he said.
Despite the work being in the beginning stages, Cardoso said he has been amazed at the attention the piece has already garnered.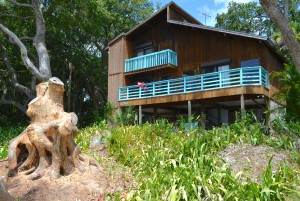 "It is fascinating to see how much interest the tree has generated," he admitted.
"People pass by and stop to look and will often ask what it is."
The Cardosos can expect plenty more attention directed at their front yard as Marek's wood-carved seascape comes to life in the coming weeks and months.
Stay with Safety Harbor Connect for updates on the Cardosos woodcarving, including a full report on the project upon its completion.