Great American Backyard Campout Comes To Safety Harbor This Weekend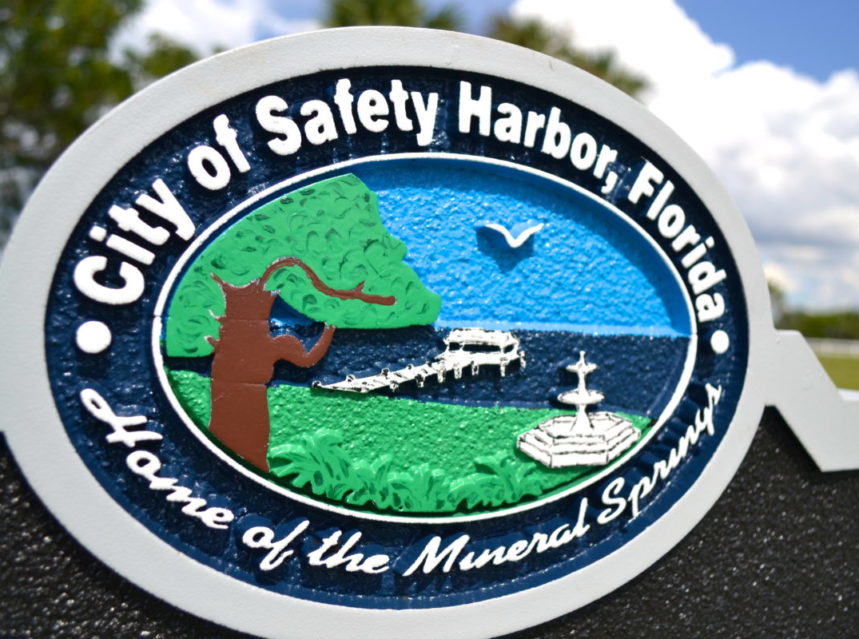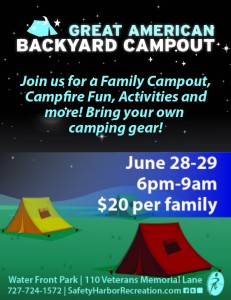 The Great American Backyard Campout, an annual event that has families sleeping under the stars in communities all across the country, will take place in Safety Harbor for the first time this weekend.
On Saturday night, beginning at 6 p.m. and ending just after sunup, the city's scenic waterfront park will play host to the event, which is put on by the National Wildlife Federation and is now in its 10th year.
The cost is $20.00 per family.
According to the organization's website, "the Great American Backyard Campout® is a part of National Wildlife Federation's efforts to help inspire Americans to protect wildlife, including a three-year campaign to get 10 million kids to spend regular outdoor time in nature."
Safety Harbor Parks and Recreation facility director Julie Inman said the campout is an ideal way for families to enjoy some quality outdoor time in one of the city's most picturesque parks.
"This year is the 10th Anniversary of the Great American Backyard Campout and we are excited to celebrate in Safety Harbor for the first time!" Inman told Safety Harbor Connect.
"The annual event encourages people of all ages to camp in their backyards, neighborhoods, parks and campgrounds, as a simple way to reconnect with nature," she added. "So unplug and head outside!"
Inman said they will have a campfire, fun games and activities, and there will be a grill available for families to cook dinner; the city will provide a light breakfast for campers in the morning.
She also recommended participants bring the following items:
Tent
Dinner (grill available)
Flashlight
Sleeping bags
Chairs
Bug spray
Pillows
Fishing gear
Lots of water and drinks (family friendly camp out- No alcohol permitted.)
For more information on Safety Harbor's Great American Backyard Campout, contact the City of Safety Harbor's Rigsby Center at 727-724-1545.