A Timeless Gift to Us All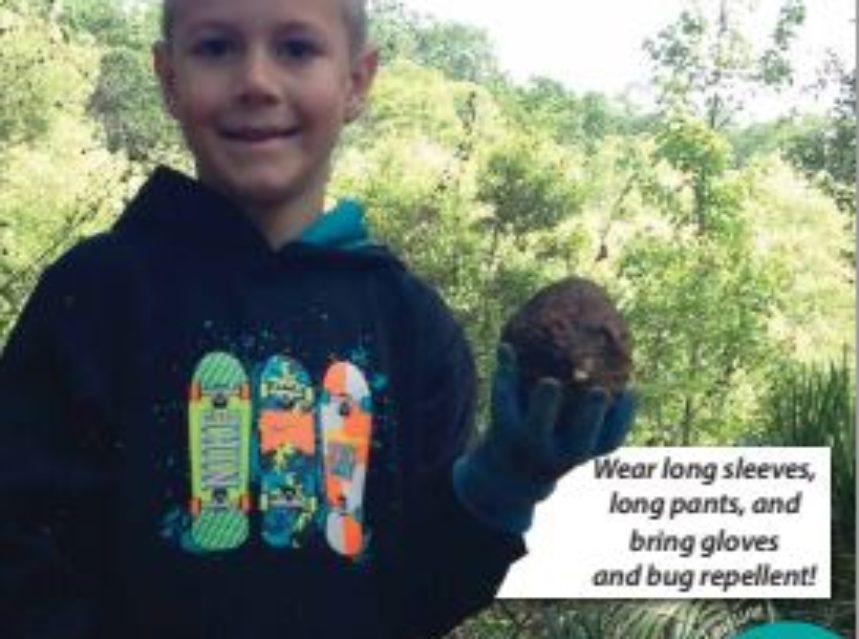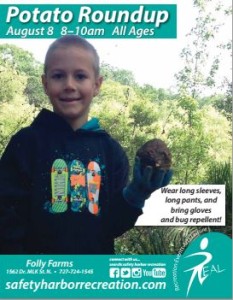 George Weiss made an amazingly generous gift to Safety Harbor last autumn when he donated to the City the majority of his 10-acre horse farm, Folly Farms. Thank you, George, you are a prime example of why Safety Harbor is such a magical place to live!
In return for his benevolent act, Mr Weiss only asked that the lands be maintained by the City as a park rather than being developed and that the grounds be dedicated in his family's name. Our Commissioners are now working on a plan to convert the area to a park, and as usual, Safety Harbor residents have stepped up and offered their time and energy to help make this happen.
The first phase in the development of the parklands will be to clear out some excessive undergrowth, including removal of some small trees, shrubbery and invasive alien plants. It therefore comes as no surprise that our amazing Air Potato Lady, Gisela B, will be actively contributing to the effort.
Gisela is organizing running an expanded round-up, this time going after not only infamous air potato vines but also other invasive alien plants that need to be removed for the longterm health of our new park. She's asking for volunteers to meet at Folly Farms at 8am on Saturday, 8 August, and hopes everyone from kids and teens to adults will come out and support the City's efforts to create a wonderful new park for all of us to enjoy.
As usual, the Parks Department will support the effort by providing water, bags, some tools and bug spray. Advice to new comers is to be sure to wear closed toed shoes, long pants and long sleeves. And for those that have them, it's a smart idea to bring gloves along with small shovels or trowels. Extra plastic bags are always appreciated!
Gisele and her volunteer supporters' hard work over the last few years, along with the release of the red beetles who eat only AVP leaves that weaken the plant enough to stunt growth, have already showed the start of some wonderful results in our little town. Next up with be to tackle other invasive plants, with the ambition that longterm efforts will keep Safety Harbor green and growing healthy Florida flora in the years ahead.
We're hoping for a big turn-out for the Folly Farms round-up, even more than previous events since it's such a large piece of land and residents are anxious to get this new park on it's way toward a grand opening day.
You can Join the Effort to Create a Beautiful New Park next Saturday, 8 August at 8am – hope to see you there!
~written by Barbara Ulmer, Safety Harbor resident blogger