Come to the Vintage Market and Bring Great Aunt Ethel's Stovetop Percolator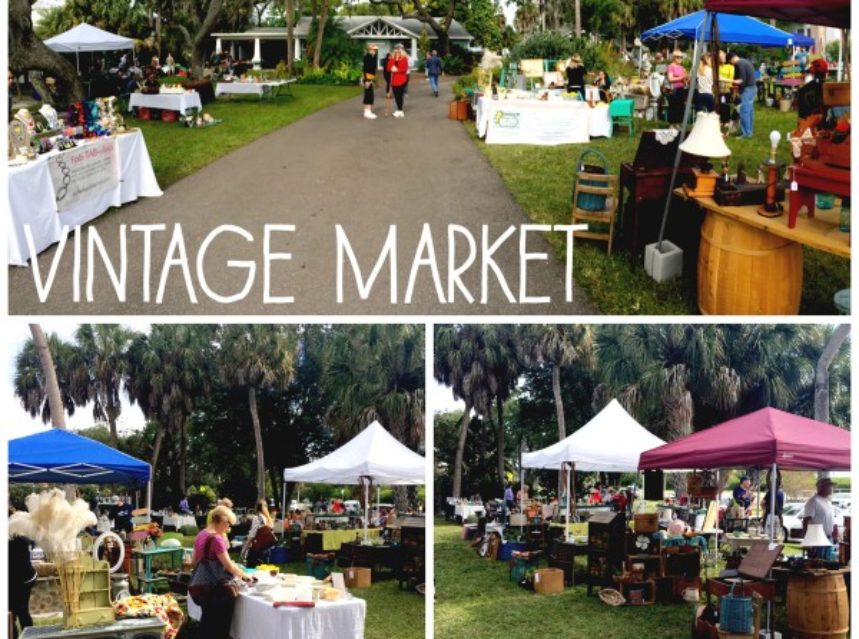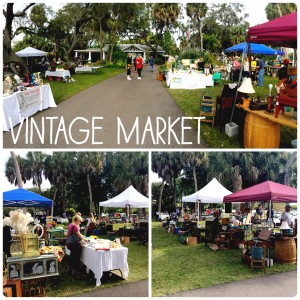 Among the many blessings we residents of Safety Harbor enjoy, one of the jewels in the crown is our Museum and Cultural Center. Not a musty old building full of dusty items only a serious history buff would find interesting, oh no! Since its partnering with the City and re-opening in late 2012, the Museum has become a vital part of our community, regularly holding a full class curriculum of both the classical arts (painting, drawing, writing) and artisan crafts (sewing, jewelry, mosaics, holiday decorations), plus a lively exhibit and activity schedule aimed at celebrating our local history and a renewed interest in the arts.
One of the many upcoming events celebrating the past is the 2nd annual Vintage Market scheduled for Saturday, November 14th from 8am – 3pm. If you haven't seen the upgraded facility yet, here's a chance to enjoy the wonderful autumn weather as you stroll through the outdoor market and then check out our amazing cultural center. It's free, open to all ages and sure to be a fun day for those who love history, homemaking and antique artifacts. With dozens of high-end vendors displaying vintage accessories, collectables, clothing, and antique furniture, there's a special air surrounding this event that will be a pleasure to soak up as you meander through the booths and browse the treasures.
And if you're like me, your home has an odd assortment of heirlooms tucked away into corners and resting in out-of-the-way nooks, some of which are from so many generations ago that their original purpose has become obscure. A candle-snuffer, maybe? Or is that an old-fashioned shoehorn? I wonder what this gadget did, how this old washboard worked, and if maybe that crystal salt grinder or Great Aunt Ethel's stovetop percolator carries more than just sentimental value…
Well, wonder no more! The Museum encourages you to bring your family keepsakes down to the Vintage Market, where you can have an item appraised for a $5 donation.
And while you're enjoying the Vintage Market, be sure to peek into the Museum and check out the current exhibit while you pick up a list of what's coming over the next few months. Entrance to the museum is also free during the event, though they will gladly accept the $4 donation that's normally suggested on non-event days. It's a wonderful place to daydream about by-gone days on a cool winter weekend afternoon. Consider taking one of their many classical art classes or upcoming holiday craft classes, or better yet, ask about volunteering at the front desk as a greeter or to help with tours. The Safety Harbor Museum and Cultural Center is a real blessing in a small town like ours, sitting right next to the Bay within a stones throw of Main Street – a sweet little gem that deserves our interest and support!
The Safety Harbor Museum and Cultural Center is located at 329 South Bayshore Blvd. in Safety Harbor, just up from the Marina. Hours are Tuesdays through Fridays 9am – 3:30pm. For more information phone 727-724-1562 or visit their web site: http://www.cityofsafetyharbor.com/573/Museum-Cultural-Center
~written by Barbara Ulmer, Safety Harbor resident blogger