Sip and Suds Pub Crawl Poker Run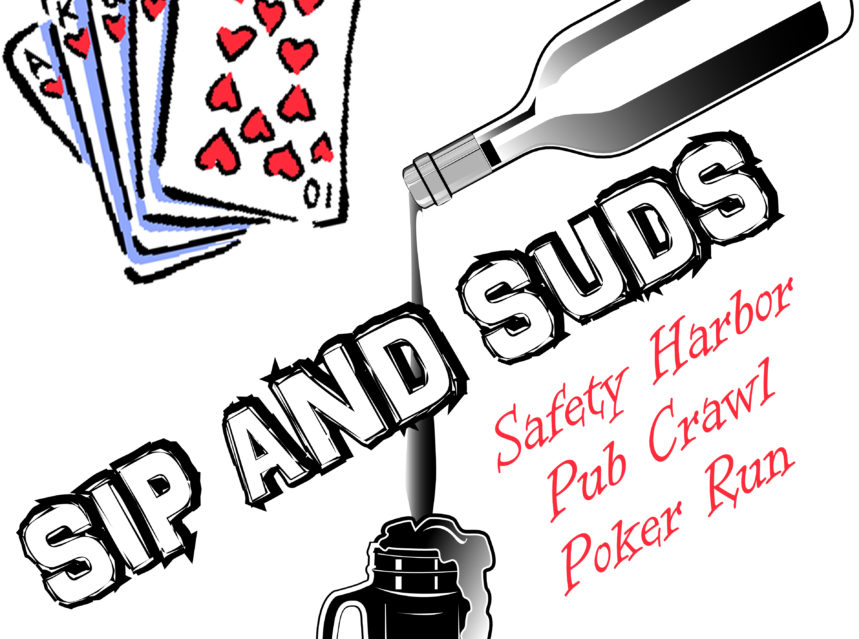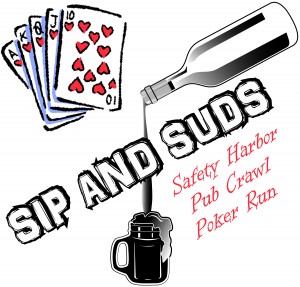 TICKETS:
$25 for (3) three drink tickets plus a t-shirt and discounted wristband.
Best Poker Hand gets a CASH PRIZE!
Cash, Check & Credit Cards Accepted!
Wristbands, t-shirts and drink tickets will be provided at check-in. Only one drink ticket per person per bar may be used. Additional drinks may be purchased at each bar.
Participants:
8th Avenue Pub, Bar fly, Cafe Orlando, Copperheads Taphouse, Harbor Bar, Harborita Cantina, Nolan's Pub, Safety Harbor Resort and Spa, Southern Fresh, Tapping The Vine, The Sandwich On Main, and Whistle Stop.
Tickets can be purchased at the Chamber of Commerce, 8th Avenue Pub, Copperheads Taphouse, Tapping The Vine, and The Sandwich on Main.