Run For All Children's Has Personal Meaning For Founder
The inaugural Running For All Children road race is set to take place this Saturday morning in Safety Harbor, and the story of how the event came to be is as heartbreaking yet uplifting as any you will ever hear.
Four years ago Brian Powers and his wife were preparing to give birth to twins when they had to rush to the hospital a month earlier than anticipated; four months late they left All Children's Neonatal Intensive Care Unit with a healthy baby daughter and unforgettable memories of their son, whom they named Carson.
The event is the family's way of saying thanks to all those who helped them get through a most difficult time; proceeds from the race will go to the All Children's Hospital Guild, a volunteer organization that donates their time and resources to the hospital.
"My wife and I had twins born premature, and we spent four months in the hospital," Powers recently told Safety Harbor Connect. "Unfortunately, my son didn't make it home."
"But we met a lot of people, a lot of volunteers, who helped us through that time," he added. "This is our way of saying thanks."
The response to the event, which will feature a 1K family fun run plus a 5K and a 10K, has been tremendous, Powers said.
As of last week there were more than 500 entrants signed up, and, according to a post on the event's Facebook page, registration for the race is now closed, as they have reached maximum capacity.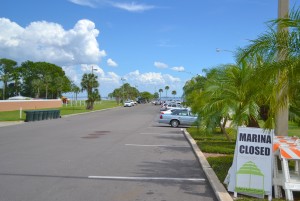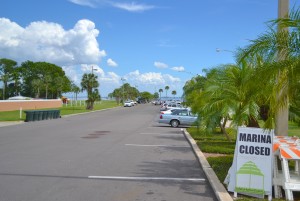 "We hoped to get 500 entrants and we blew right past that," Powers said. "The response has been incredible."
He pointed out there will "something for everyone" at the event, which is being held the day before Mother's day, including a kids' 100-yard dash and chip-timed courses for serious runners.
But for Powers, the point of the race isn't to set a personal best or earn a spot on the podium.
No, the purpose holds much more meaning than that.
"It's our hope that the race will serve as a reminder of how simple it is to get involved and take control of living a healthy lifestyle by setting an example for our children and families," he explained.
"We owe everything to the dedicated staff, volunteers and family members of the NICU, and this is our way of saying thank you and keeping the memory of our son a positive one." 
For more information on the Running For All Children road race, visit the event website or Facebook page. Note: registration for the event is now closed as they have reached maximum capacity.