SHCC does an about-face, decides to ban medical marijuana dispensaries in Safety Harbor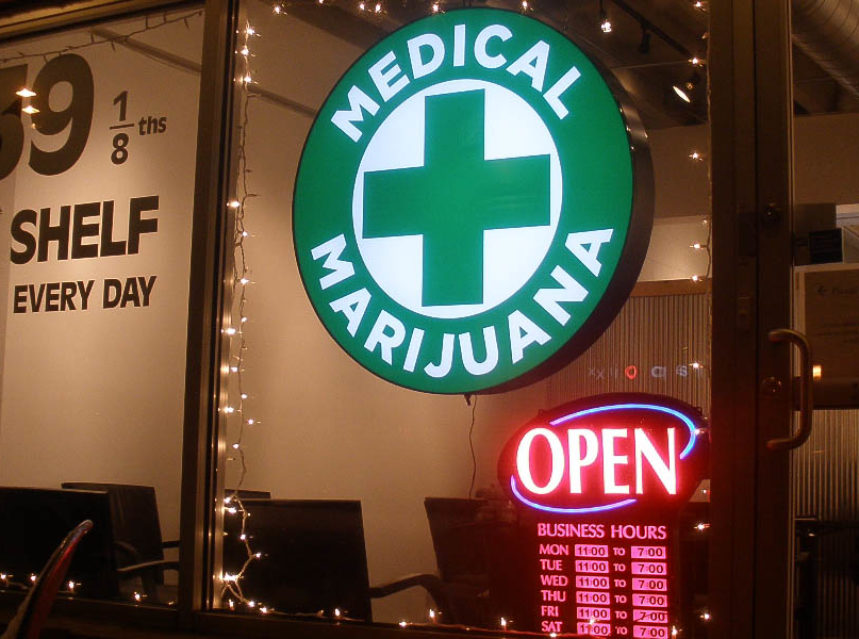 Following a special workshop in late August, the Safety Harbor City Commission directed staff to draft an ordinance that would allow medical marijuana dispensaries to operate in town.
While the five commissioners admitted during the August 21 session it was a difficult issue for many reasons, they ultimately unanimously consented to have the city manager and city attorney draw up regulations for the facilities, which state law dictated must be handled in the same manner as pharmacies.
"State lawmakers drafted and the Governor approved the rules which govern how local municipalities must handle dispensing and processing facilities," Mayor Joe Ayoub told Safety Harbor Connect at the time.
"The Commission gave staff preliminary direction to draft ordinances which allow dispensing facilities that comply with state law and processing facilities in the light industrial district(s) of town."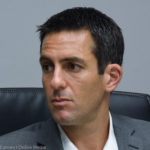 But on Monday night, local lawmakers did an about-face on their earlier decision, voting *3-1 against allowing dispensaries to operate within the city limits, joining neighboring Oldsmar and other Pinellas County communities, including Seminole and Reddington Shores, in banning the facilities. (*Commissioner Cliff Merz was absent from the meeting.)
"I'm leaning towards (voting) against the dispensaries because we can always change the ordinance a year from now and allow them if there's that high of a demand for it," Ayoub said during the first reading of Ordinance 2017-33 on Nov. 6.
Commissioner Andy Zodrow and Vice-Mayor Carlos Diaz also supported the ban, albeit for different reasons, while Commissioner Scott Long voted against it.
The commissioners also unanimously voted to restrict the location of cultivation and processing facilities to the City's M-1 Light Industrial districts on Tenth Avenue South and Ninth Avenue North. Such facilities cannot be banned outright by local governments, according to the state, although the chances of receiving applications for such facilities are reportedly long.
The move to ban dispensaries came as a surprise to those who have followed the issue since Florida voters passed Amendment 2 by more than 70 percent last November.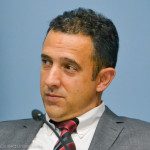 City officials quickly enacted a temporary moratorium on dispensary applications in wake of the vote, and the ban was extended for an additional 180 days in June while officials sorted through the legalities of the new law well as subsequent legislation that passed in July.
After the August workshop, which featured several residents speaking in favor of allowing the facilities, the city seemed poised to join the list of pro-dispensary communities in Pinellas County, which includes Clearwater, Pinellas Park and St. Pete.
However, that position suddenly changed on Monday.
Of the four lawmakers in attendance, only Vice Mayor Diaz took a hardline stance against allowing dispensaries, stating, "I'm totally against it, now and in the future."
Commissioner Zodrow said he was conflicted about the subject, citing the location of dispensaries nearby as his reason for supporting the ban, while Commissioner Long took state legislators to task before voting against the ban.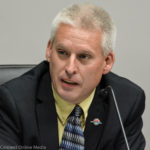 "I'll start by stating for the record my extreme anger for at the Florida legislature for handcuffing us on this issue and many others," Long said, adding, "we're not allowed to ban processing and cultivating in the city, however we are able to regulate where it goes."
"Conversely, we are allowed to ban dispensaries, but are somewhat limited as to how we can regulate them. So if that sounds ridiculous, it's because it is absolutely ridiculous."
Long added he was against the "NIMBY" argument, noting "we had 72 percent of the state that voted for this and now everybody is saying, 'well, I want it but I just don't want it in my backyard.' And I have a problem with that."
After receiving several public comments against allowing the dispensaries, including some colorful remarks from longtime resident Linda McKnight and passionate pleas from local medical professionals, the commissioners directed City Manager Matt Spoor to draft a new ordinance banning dispensaries and relegating cultivating and processing facilities to the M-1 districts.
The new ordinance is scheduled to be presented for first reading on Monday, Nov. 20.
After the meeting, Mayor Ayoub elaborated on his decision.
"It's a tough issue," he said. "A lot of people voted to allow medical marijuana, but they're not thrilled about allowing it in their town."
When asked what led him to change his mind about banning dispensaries, Ayoub said, "I think this option gives us flexibility to add them in the future if we want to. It keeps the door open. Plus it's available nearby."
How do you feel about the decision to ban medical marijuana dispensaries in Safety Harbor? Let us know in the comments below or on the Safety Harbor Connect Facebook page.
Related content: