SHCC balks at spending $350K on Clearwater sports complex
The Safety Harbor City Commission rejected a proposal last week from the City of Clearwater to contribute $350,000 towards upgrades of the nearby Countryside Sports Complex.
The deal, which called for Safety Harbor to pay $50,000 per year over seven years towards the $1.9 million project, would allow Safety Harbor residents to participate in all Clearwater youth sports programs at highly reduced rates for a period of 30 years.
But, citing existing joint use agreements with neighboring communities that have no higher fees and required no monetary contribution on his city's part, Mayor Andy Steingold explicitly expressed his thoughts about Clearwater's proposal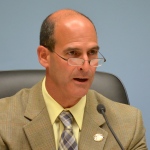 "Nothing against the City of Clearwater…but I would rather see us use that three hundred and fifty thousand dollars on some of our parks, some of our recreation, upgrading our fields," the mayor said when the agenda item came up during the Feb. 1 commission meeting.
"I certainly would rather see us spend our taxpayers dollars right here in Safety Harbor and then reimburse the one hundred eighty dollars," he added.
"It may be a good deal, I don't know to whom, but I just don't think it's the best use of our monies, and I feel really strong about it. I'm upset about it, actually."
The new joint use agreement would see fees fall to about $7.00 a year for Safety Harbor residents to use all of Clearwater's sports facilities, not just the Countryside complex.
Under the existing arrangement, Safety Harbor residents pay $120 per individual—$180 per family—annually to participate in Clearwater youth sports programs. According to officials, roughly 120 Safety Harbor residents participated in Clearwater youth sports programs last year.
But Mayor Steingold made no bones about his opposition to having separate fees, which leads to boundaries being placed between communities.
"There shouldn't be any boundaries for kids," he said.
"If they want to charge a rec fees for adults, that's one thing. But kids don't know boundaries, and that's what this is."
After the mayor spoke, the other commissioners weighed in on the issue.
After being told there are no plans to install soccer fields in the city, Commissioner Janet Hooper said, "The only reason I would consider it is because there isn't any facility available for those kinds of activities that our residents obviously want to participate in, because they already do."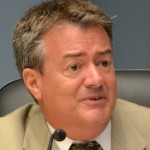 Commissioner Cliff Merz questioned the financial benefits of the mayor's suggestion of paying reimbursements versus the $50,000 annual payout, which would come from Penny For Pinellas funds.
"It's interesting to do a rebate, but 120 kids at $180 each is $22,000," Merz said. "Might be cheaper to do it upfront."
But Merz also expressed reservations about the city setting a precedent.
"We don't charge other communities, so I don't think it'd be fair to go the other way," he said. "It sets a precedent for municipality against municipality, and I don't think I could go for that."
Clearwater Parks and Rec director Kevin Dunbar then stepped to the podium to explain the reasoning behind the proposal. But after receiving more resistance from the commission, he could see the writing on the wall.
"When we talked about how we could grow the programs, one of the feelings we had is that with a Safety Harbor child, the fee structure becomes a restriction," he said. "The thought process was, how could we open things up?"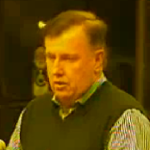 "So the attempt was to try to open these programs up to the residents, but if the desire is not there, that's fine. We can move on."
Shortly afterwards, the commissioners voted unanimously, 5-0, to not pursue the agreement, and at the conclusion of the meeting, they reiterated their position.
"My passion is…when it comes to kids, if you're not going to have boundaries, then don't have boundaries," Mayor Steingold said during his Commission Report.
"I just thought it was appalling that a neighboring municipality was seeking to have contributions from us and work a deal out that really wasn't much of a deal."
Later, Dunbar spoke with Safety Harbor Connect about the commission's decision.
"I agree with Mayor Steingold, we want to break down these borders," he said. "In fact, we waived the fees for this year for the Chargers for 80 Safety Harbor kids. But it's not free to have these facilities. We're allowing them to pay us back over seven years, at no interest, and we're fronting the money. So it's a question of if they want to partner with us."
"We're trying to make a difference in kids lives in the greater Clearwater area," he added. "So I'm hopeful that they have the opportunity to sit back and reflect and see what's in the best interest of our residents."
What are your thoughts on this issue, Harborites? Let us know in the comments below!