Service Agreement Raises Concerns At SH Commission Meeting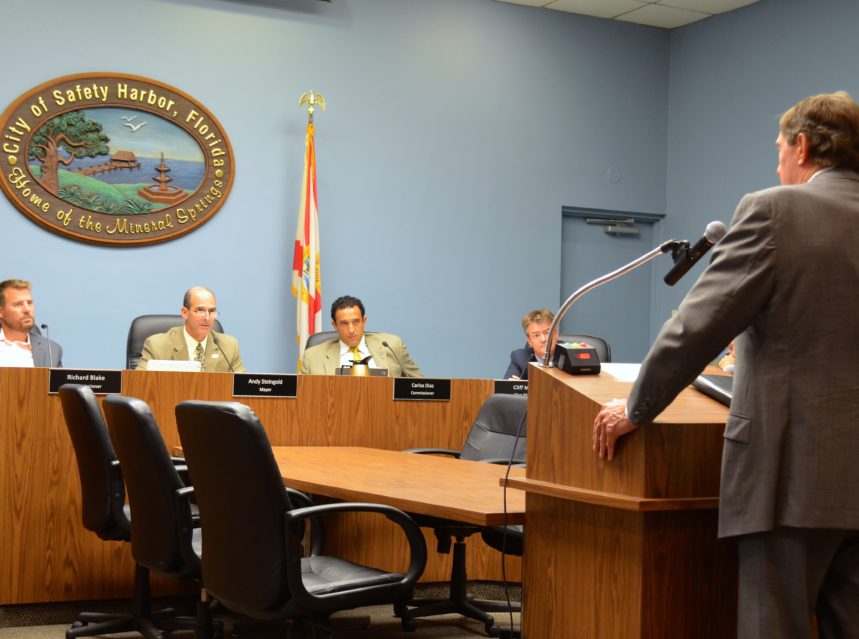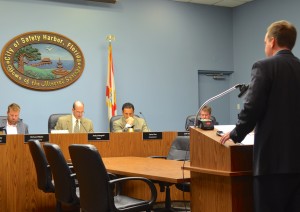 The Safety Harbor City Commission approved an agreement Monday night that calls for a private firm to provide community development and planning services to the city for the next six months.
The need for the agreement stems from the recent resignation of Community Development Director Matt McLachlan and the fact the city's community planner position has been vacant for more than a year.
Although the measure passed by a unanimous 5-0 vote, the matter wasn't agreed upon quickly or without reservations.
While some officials praised the agreement, which calls for McLachlan's new employer, Calvin, Giordano and Associates, to provide 16 hours a week worth of services to the city at a cost of $8,000 per month for the next six months, a couple of commissioners raised questions and a few residents voiced objections to the deal.
"My question is, is the endgame to just have a community planner, or is the endgame to hire on a community development director in the future?" Mayor Andy Steingold asked.
After City Manager Matt Spoor explained that he is in the process of hiring a new community planner and filling that position could negate the need for a new director, Commissioner Carlos Diaz expressed support for the plan.
"I think this is the right approach. This is a good time to reassess the needs of the city and perhaps restructure things a bit," Diaz said. "Perhaps we'll need a director at the end of the day, but if we get a strong planner in there, it might change things."
But other commissioners were leery of hiring an outside firm to do in-house work.
"I'd like to have someone in-house…versus contracting out with private industry," Mayor Steingold stated.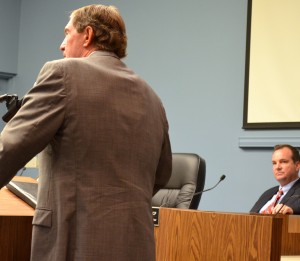 "That's my concern, too," Commissioner Andy Zodrow concurred. "I don't want to find ourselves six months later in the same situation, just extending the another contract and doing it over and over."
Like Commissioner Diaz, Commissioner Rick Blake supported the idea, saying "I don't have a problem with outsourcing if it saves us money and makes sense."
But when it came time for members of the public to speak on the issue, those who stepped to the podium made it very clear which side they stood on.
"This is not a good idea. Outsourcing is darn near un-American," former planning and zoning member Karen Kallal said. "Adolph Hitler sold this kind of BS a long time ago. I didn't buy it then, and I'm not buying it now."
"This sounds like the biggest scheme I've ever heard of in my life," Barbara Hollen-Hugg added. "There is no job that somebody should leave and somebody else shouldn't be able to pick up."
"Is he (McLachlan) that important that he has to resign from the city and then be hired back by a third party?" she added. "I'm sorry, but I don't know what you guys are up to. This is outrageous."
Spoor reassured the commission that the contract can be terminated at any time, thanks to a built-in 30-day out clause, and that his goal is to hire a community planner ASAP, have that person train under McLachlan for a few months, and then see where the city stands in regards to the development director position.
Ultimately, the commission agreed with the proposal.
"I've been an engineering program director for 30 years," Vice Mayor Cliff Merz said. "I think having a little continuity is a good idea."
"It's a temporary contract, and there's a 30-day cancellation clause," Mayor Steingold added. "Hopefully someone gets hired and gets up to speed."
Note: Commissioner Rick Blake owns the parent company of Safety Harbor Connect.com.