Safety Harbor Middle Students Sit On P&Z Board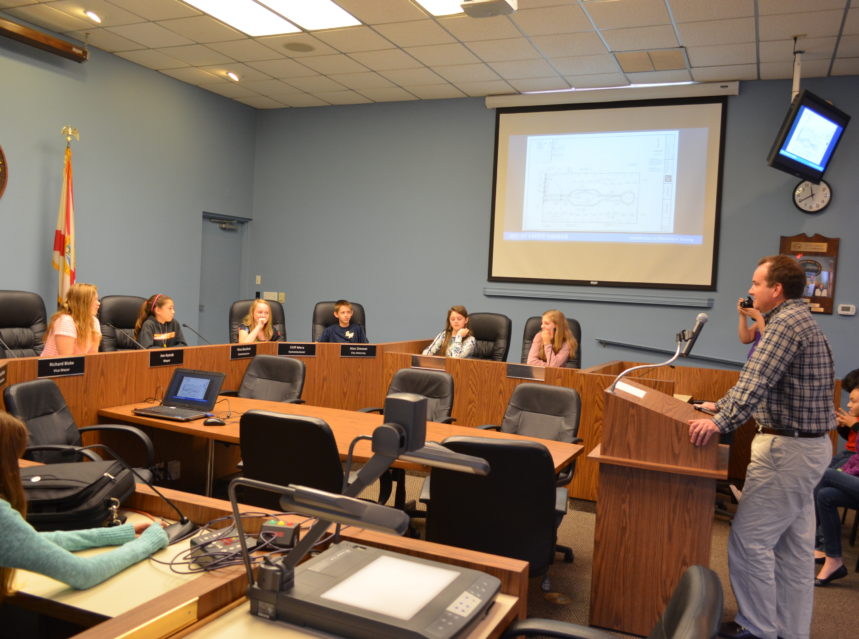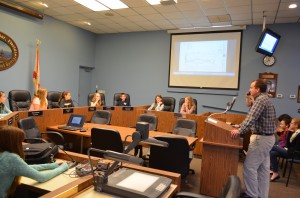 Safety Harbor Middle School's Advisory Council had another appointment at City Hall on Thursday as part of the program's School to City Connection initiative.
The program works to educate students on the various civic operations and businesses throughout the City of Safety Harbor, according to SAC Chairperson Dean Harmeson.
"This initiative has seen a great response from the students," Harmeson told Safety Harbor Connect. "They are eager to learn about city government and openly discuss their views during these field trips."
For this trip, students from Ms. Stephanie Martanovic's 7th grade Civics class got a feel for what it's like to be a member of the city's planning and zoning board.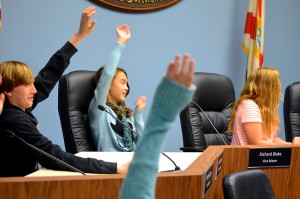 Community Development Director Matt McLachlan presented the panel with two issues that have come up for discussion during actual P&Z meetings, one commercial development and one residential development, and the students got to ask questions, suggest conditions and ultimately vote on the items.
After an initial quiet period, soon the students were peppering McLachlan with questions….
"Where exactly is this?"
"How long will it take to build?" 
"Will there be traffic?"
"Can you make the open space in the middle a place to read?"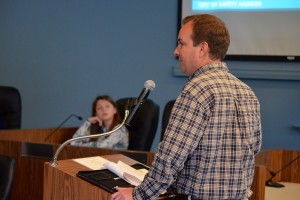 "So you're going to cut down trees?"
…and suggestions….
"Make the empty space in the middle a park."
"Since it's an empty lot, you might as well use it to make the community better."
…that ultimately left the city official officially impressed.
"They did a pretty awesome job," he said after the two-hour session was over. "I'm impressed with the level of engagement and consideration of some pretty complex issues. I could see some of them as future civic leaders for sure."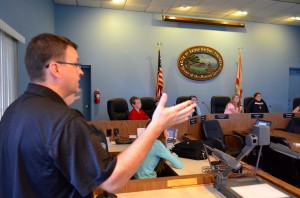 Martanovic was also pleased with how her students performed.
"It's great to have the opportunity to see local government as it relates to them, and it's a great way for them to get involved," she said. "They made me very happy today."
Harmeson said with this session in the books, the class will look ahead to their upcoming civics field trips.
"Today's event generated a lot of creative thought and comments from the students," he said. "I look forward to the future field trips to the Museum, Library, and Fire Station."
Related:
–Students learn about Safety Harbor Government (11/10/13)