Scenic Safety Harbor: Fire Truck Santa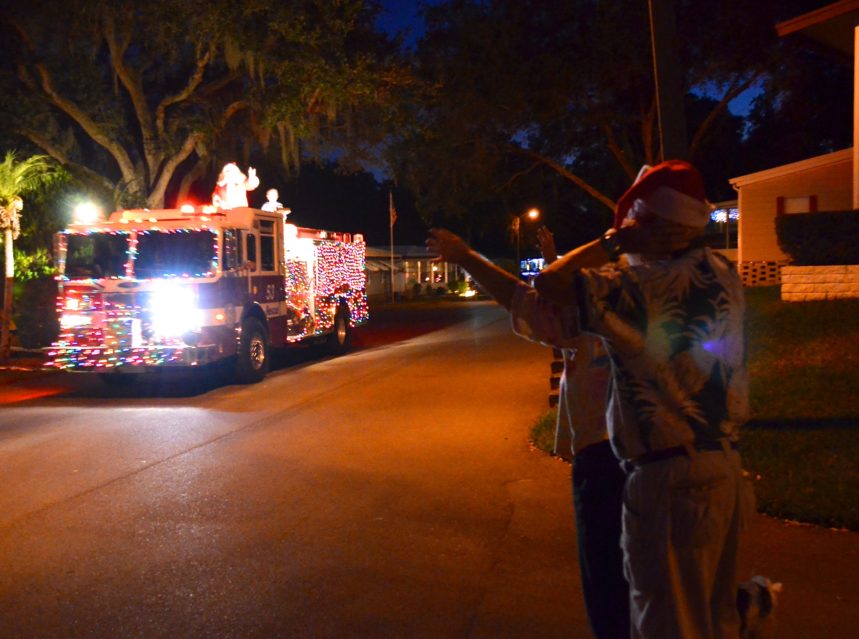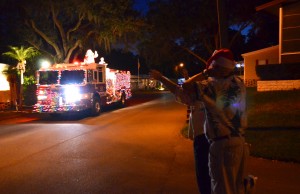 I couldn't let this week's edition of Scenic Safety Harbor go by without including a photo from the annual tradition of Santa riding a Safety Harbor Fire Department engine through town.
This shot was taken in the Briar Creek area just after sunset on Friday night, as the engine rolled through the neighborhood and people came out of their homes to cheer the and wave at Santa.
"I've lived here 18 years and I've seen them do this every year," Briar Creek resident Hope Clark said. "I think it's wonderful."
Have a scenic shot of Safety Harbor you'd like to share? Upload it here on the site, to our Facebook page, or email it to me at jeff@harborconnect.wpengine.com.