Santa Rides The SHFD Fire Truck This Weekend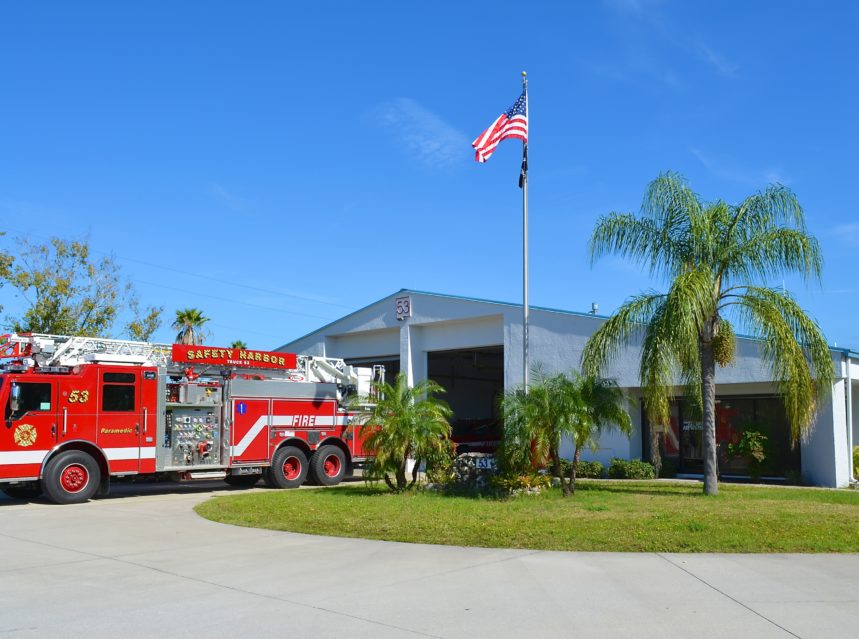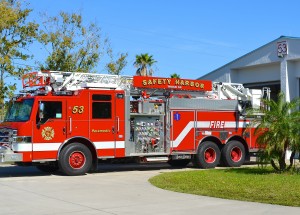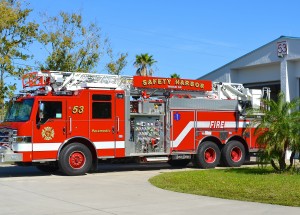 One of Safety Harbor's neatest, small-town-like traditions takes place this Friday and Saturday evening – Santa Claus rides up and down the city's streets on the back of a Safety Harbor Fire Department fire truck.
The holiday celebration of both the community and the community's beloved fire department is a tradition that dates back nearly 40 years, according to SHFD Chief Joe Accetta, and it is unlike any other such celebration in cities as big as Safety Harbor.
Over the course of the two nights, hundreds if not thousands of residents gather on their lawns, their widows and driveways to cheer and wave and get a glimpse of the awesome sight of Santa on the back of a bright red fire engine.
"We start at around dusk on Friday night, and we'll go up and down all the streets north of Enterprise Road until we've passed every home possible," Chief Accetta said earlier this week.
"Then we'll repeat the whole process on Saturday evening with the streets south of Enterprise."
By the time the weekend is over, Santa will have visited the streets of nearly every one of Safety Harbor's 17,000+ residents, excluding the ones who live where the department's enormous engine cannot traverse the road.
Despite the time consuming extra detail the event represents to his men, Accetta said everyone involved with the department is always ready to put on this special annual event.
"It can take quite a few hours, because sometime Santa and the men actually go up to people's doors to shake hands with kids or elderly folks who can't get out to the yard," he said. "And it's loud, with the trucks horns blazing and the sirens and people yelling."
"But It's really neat to see all the excitement this event generates in the community. It's pretty special."