Santa Rides A Safety Harbor Fire Truck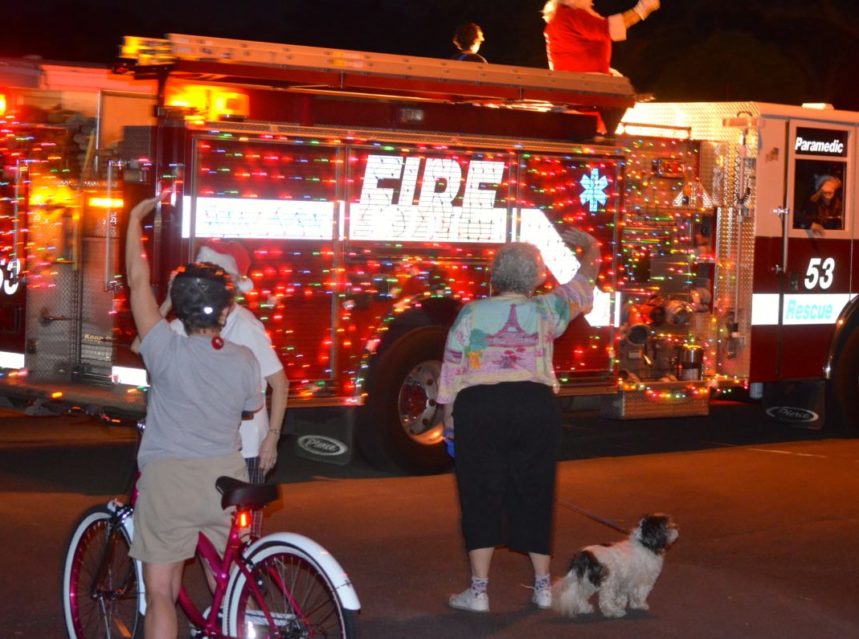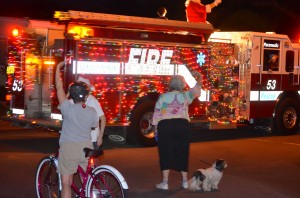 If you were in Safety Harbor last Friday or Saturday evening, chances are you saw an amazing sight: Santa Claus riding atop a bright red fire engine.
The tradition stretches back nearly 40 years, and it's one that never gets old; everyone loves seeing the combination of jolly old St. Nick and the beloved Safety Harbor Fire Department come together for this special annual event.
As the SHFD crew prepared to traverse the northern borders of town on Friday night, City Commissioner Nina Bandoni, who recently announced she would not be running for reelection in March, reflected on the event as she prepared to climb about Engine #53.
"I've always enjoyed taking part in this tradition," she said, "but now that I realize this is going to be my last one, it has taken on a more special meaning this year."
Up the road and around the corner from the station, residents of the Briar Creek subdivision made their way outside their homes to catch a glimpse of Santa on the truck.
"I've lived here 18 years and I've seen them do this every year," Briar Creek resident Hope Clark said. "I think it's wonderful."
"These guys have been to calls in this place so many times, we've developed a special relationship with them," Clark's husband, George added. "For all they're done for us, we support everything they do."
SHFD Deputy Chief Mike Eash summed the entire event up perfectly.
"We might not have been the first community to start this tradition, and we might not be the biggest town to do it, but we sure are one of the best," he said.
Here's a photo gallery of Santa riding atop a SHFD fire truck: