Harbor Happenings: Oct 31-Nov 2, 2014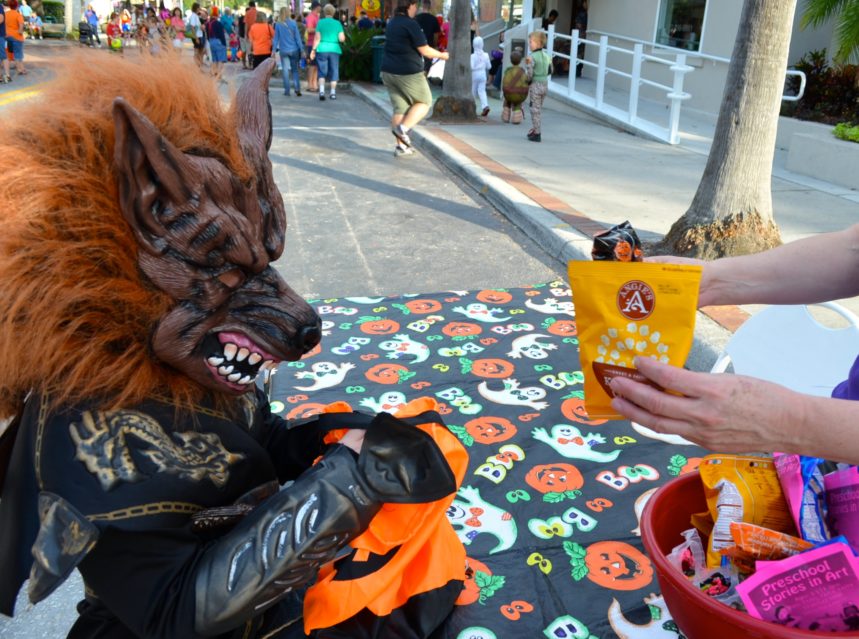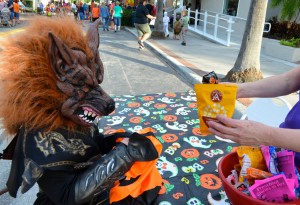 The stars have aligned, the planets have converged and the prayers of partygoers from around Safety Harbor have been answered, as the biggest weekend on the city's 2014 special event calendar is finally here.
Thanks to Halloween falling on a Friday this year, and with the annual Safety Harbor Wine Festival occupying its customary slot on the first Saturday of November, Harborites will be "treated" to a double dose of fun and festivities in town this weekend.
Can I get a BOO!-yeah?!
The action kicks off Friday afternoon at 4:30pm with the city's annual Main Street Trick or Treat.
This is one of the events that help make Safety Harbor so special, as thousands of costumed kiddies – and their parents – parade up and down Main Street, scaring up smiles and grabbing handfuls candy from the many participating organizations and businesses.
There is no charge for the two-hour event, which provides a safe, controlled environment for the kids to enjoy the Halloween holiday.
**Please note Main Street will be closed between Bayshore Boulevard and Eighth Avenue from 4-7pm for the trick or treat event.**
On Saturday, Nov. 1, the 13th annual Wine Festival, the mack daddy of Safety Harbor special events, the biggest downtown throwdown the Harbor sees every year, takes place from 5-11pm.
Without question Wine Fest is the biggest event on the city's calendar, with the many wine and entertainment options drawing upwards of 15,000 patrons every year, a number that has doubled in size since the event's inception in 2002.
"This is the 13th year of Safety Harbor's marquee event and the committee has been working hard to produce another successful event to showcase all that Safety Harbor has to offer," Joe Cooper, the city's special events supervisor, told Safety Harbor Connect.
"With over 100 types of wines from all over the world, over 100 vendors from food to arts & crafts and entertainment all over downtown, there is something at Wine Fest for everyone."
This year the wine fest has the potential to be the largest one yet, thanks to an extension of the city's agreement with the Jolley Trolley, which will bring patrons from Clearwater Beach and Dunedin to town for the event.
Admission to Wine Fest is free, but drink coupons – which must be purchased in order to buy booze! – will run $3.00 and $5.00 each. Prices vary for food, drinks and merchandise that is available from the participating vendors and downtown businesses, many of which will stay open late.
For more information on the Wine Fest, contact Joe Cooper at 727-724-1572. (But try not to call him – he's REALLY busy right now!)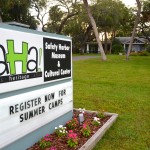 Also, if you are looking for a relaxing and informative alternative to all the partying on Main Street this weekend, you might want to head over to the Safety Harbor Museum and Cultural Center, where internationally renowned Japanese calligraphy artist Sugita Koki will be featured at a special demonstration and reception from 6-9pm Saturday night.
The museum is located at 329 S. Bayshore Boulevard, just a short walk away from all the action that will be going on downtown. For more information, contact the museum at 727-724-1562.
(Note: Sugita along with fellow artist Keisuke Teshima will showcase their work and techniques at the Safety Harbor Public Library on Sunday, Nov. 2, beginning at 2pm.)
So, as you can see, there are plenty of exciting events happening in the Harbor this weekend.
And the best part about it? We have to turn the clocks back an hour at 2am on Sunday, so we get an extra hour of sleep to help us all recover!
Have fun and be safe this weekend, Harborites!
Related: