Safety Harbor Happenings: Jan 2-4, 2015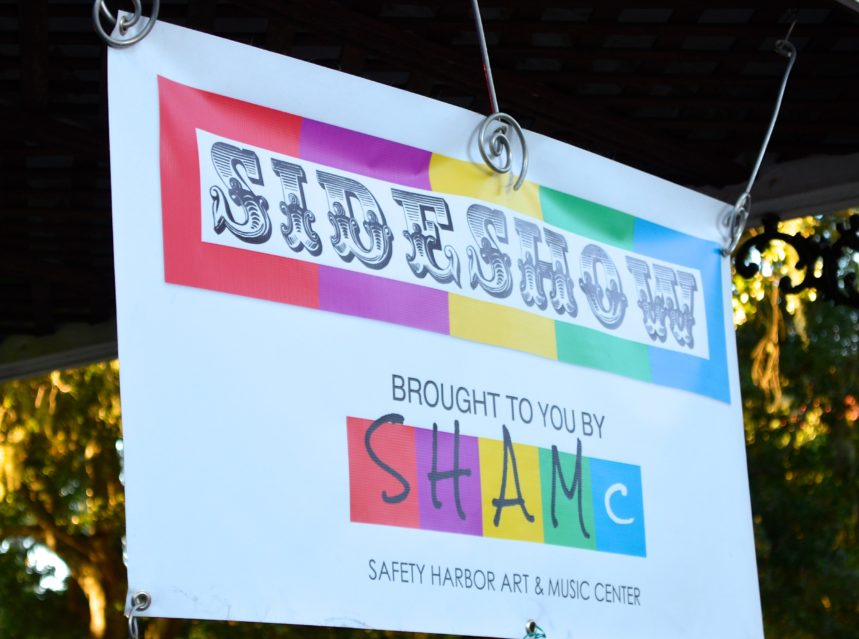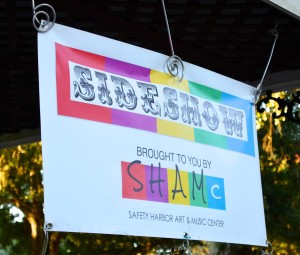 Happy New Year, Harborites!
As we put Safety Harbor's many spectacular events of 2014 in the rear view mirror, it's time to look ahead and see what the city has in store for an encore in 2015.
The first weekend of the new year is, appropriately, a bit on the quiet side, as residents recover from the holiday season and city officials prep for another jam-packed slate of special events that starts early next month.
Sideshow is offering an ideal way to make the transition from old to new with a concert by Ryan Montbleau on Saturday, January 3.
The recently opened downtown venue will play host to the Boston born singer songwriter, who was a hit at last year's Safety Harbor Singer Songwriter Festival, with a concert that begins at 7:30 pm, with doors opening at 6:30.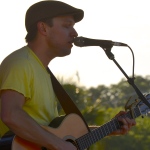 "Ryan Montbleau was a Safety Harbor Singer Songwriter Festival favorite," festival organizers Todd Ramquist and Kiaralinda told Safety Harbor Connect recently.
"Safety Harbor loved him and he loved Safety Harbor, so we decided to invite him back to play at Sideshow."
Tickets for the show cost $20.00 in advance ($25.00 at the door) and can be purchased at the Safety Harbor Art & Music Center website.
Montbleau's concert, as well as an upcoming appearance at Ruth Eckerd Hall by "American Idol" winner Kris Allen, will benefit SHAMc projects.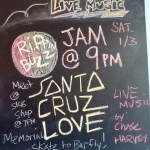 Also on Saturday, a more somber get-together will be taking place, as members of Safety Harbor's growing skateboarding community meet for a commemorative ride downtown in honor of a recently deceased compatriot.
According to friends, Buzz Schweitzer was an "old-school California skater" who had recently relocated to Safety Harbor. Shortly after becoming familiar with the area and the people, Schweitzer passed away unexpectedly in early December.
Jeff Harrell, owner of the Main Street establishments Bar Fly and its adjacent Saltwater Grill restaurant, said the purpose of the low-key "Rippin' Buzz Jam" is to honor Schweitzer as well as the entire local skateboarding community for being so quick to embrace the newcomer and make him feel welcomed.
"Buzz only lived here a short time, but he quickly became a regular here," Harrell said. "So when he passed away, we decided we wanted to do a little something for him."
"We didn't know him very well, but he was still one of us."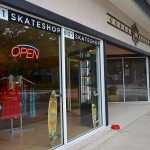 Harrell explained the plan is to meet at nearby 801 Skateshop at the west end of Main Street at around 7:00 pm, where they will hold a small ceremony in Schweitzer's name.
From there the group will skate down to Bar Fly at 100 Main Street for another tribute and toast, followed by a live performance by local musician and skateboarder Chase Harvey.
801 Skateshop owner Zak Franklin, who along with Harrell was with Schweitzer the day before he passed, said they got the idea for the tribute after Schweitzer made such an lasting impression on so many people at a recent skateboard pub crawl.
"He was one of those types of guys who you met and you feel like you knew him forever," Franklin said.
"He quickly became part of the scene in the short time he was here, so we all wanted to do something to show how much he meant to us."
For more information on the Buzz Schweitzer commemorative skate, visit the 801 Skateshop Facebook page or call 727-724-4173.
Note: we realize there's so much going on in Safety Harbor every week, we can't possibly remember to include every event in this preview. If you know of something that's happening in the Harbor, from a yard sale to a charity bake-off, please let us know about it in the comments below.
Also, if you are hosting an event, please contact support@harborconnect.wpengine.com to upload your upcoming event to our monthly calendar.