Safety Harbor Election Candidate Profile: Nancy J. Besore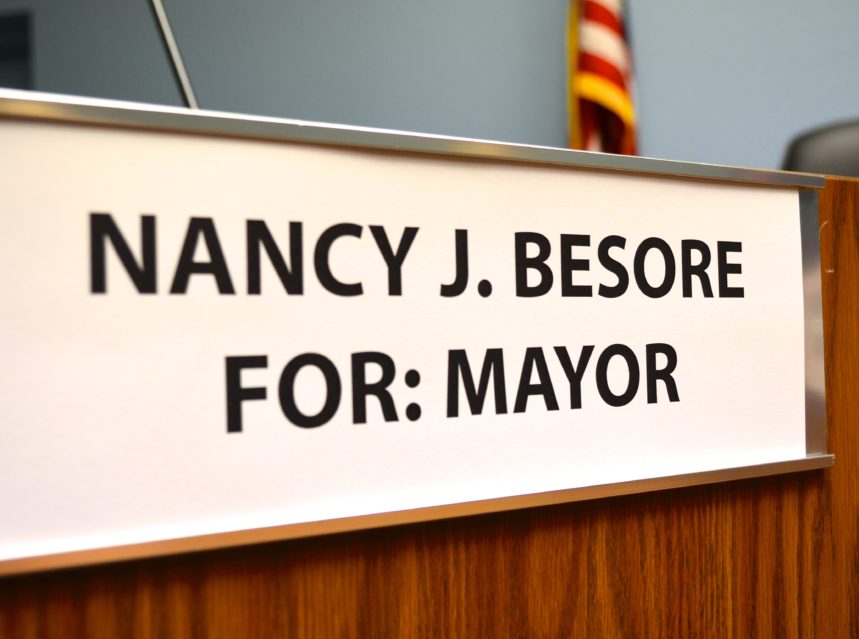 This is one of the seven 2014 Safety Harbor municipal election candidate profiles conducted by Safety Harbor Connect. The city election will take place on Tuesday, March 11. There is a candidate forum on Wednesday, Jan. 29 at City Hall.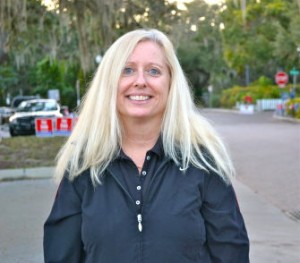 BIO:
Name: Nancy J. Besore
Running for: Mayor
Age: 57
Place of Birth: Aurora, IL
Lived in Safety Harbor Since: 1992
Professional History: Ph.D. in Curriculum and Instruction – University of South Florida – 1994 J.D. Stetson University College of Law – 2005; 27 years teaching secondary education for the School District of Hillsborough County – current courses taught: economics, government, and U.S. History
Elected Office History: First elected to Safety Harbor Commission Seat #3 – 2009
Volunteer/Organizations: City of Safety Harbor Environmental/Neighborhood Beautification Board, 1993; active Volunteer with the Mattie Williams Neighborhood Family Center; active Volunteer with Paint Your Heart Out; Turkey Trot Participant for five years; Friends of the Library member and volunteer cashier; Hospitality Minister at Espiritu Santo Catholic Church; graduate Florida League of Cities Institute for Elected Municipal Officials, 2010; graduate of Florida League of Cities Advanced Institute for Elected Municipal Officials, 2011; graduate of Sheriff's Citizens Academy, 2011.
Five Questions Regarding Your Candidacy:
1. What made you decide to run for mayor?
I love serving Safety Harbor. I feel I have a knack for listening to people, and representing their needs. People respond to my efforts. I enjoy interacting with residents and staff to make a positive impact on Safety Harbor. 
2. What part of your personal or professional experiences make you believe you are suited to run for public office?
My work in law, education, and on the commission has melded my candidacy for mayor. I have experience as a public servant. I listen to people.
3. What do you believe are the biggest issues affecting the community today and where do you stand on them?
I believe our most critical community issues involve responsible progress. We have a jewel to refine. We have redevelopment needs. These refinements can progress at an appropriate pace.
4. What are your goals for the City and the Commission should you be elected?
My goals are to encourage responsible development of the Firmenich light industrial property, to assist in environmentally sensitive planning on our waterfront park, and continue my efforts to look for governmental efficiencies to sponsor, such as the Regitrac online Recreation program registration system.
If elected mayor, I hope to continue my role as a spokesperson for residents with staff. I hope to continue my active volunteer role in the community. I am working with Carol Zieres to get the Safety Harbor Historical Society up and running.  I hope to have an integral role in economic development of our city, especially the Firmenich parcel. I hope to continue my role in developing a wonderful waterfront resource for our residents, while respecting environmental concerns.
If elected mayor, I hope to continue the fiscally responsible policies for which the Commission has been known during my years of service.
I am not completely against new taxation; but I recently voted against a tax increase for Safety Harbor. I did not think it was right to follow a new streetlight fee with higher ad valorum taxation.
Several budget cycles, I urged the Commission to pay for an online Parks and Recreation registration system. We did get that in the budget this year.
My goal is to continue to look for efficiencies in local government, while still maintaining the quality of life our Safety Harbor families moved here to enjoy. Another goal is to spur development of the trailer park on Main. I have asked Community Development Director Matt McLachlan to meet with the owner, to see how to incentivize change in that location.
I hope to continue our efforts to work with airport officials and other municipalities in airport noise abatement, another concern of Safety Harbor residents in the path of early, noisy, flights.
I realize that affordable housing is an area of critical concern. I hope Habitat for Humanity will continue to find locations for houses in Safety Harbor. I love that the community joined in with the new owners to build houses of which all are proud. 
5. Any additional thoughts or comments?
I have enjoyed being a presence in Safety Harbor's parades, benefits, festivals, etc. I have loved working the beer truck, riding on the fire buggy, and being a vital part of my community. I hope to continue that service as I run for mayor. Thank you for this opportunity to present my vision.