Safety Harbor Election Candidate Profile: Dean Harmeson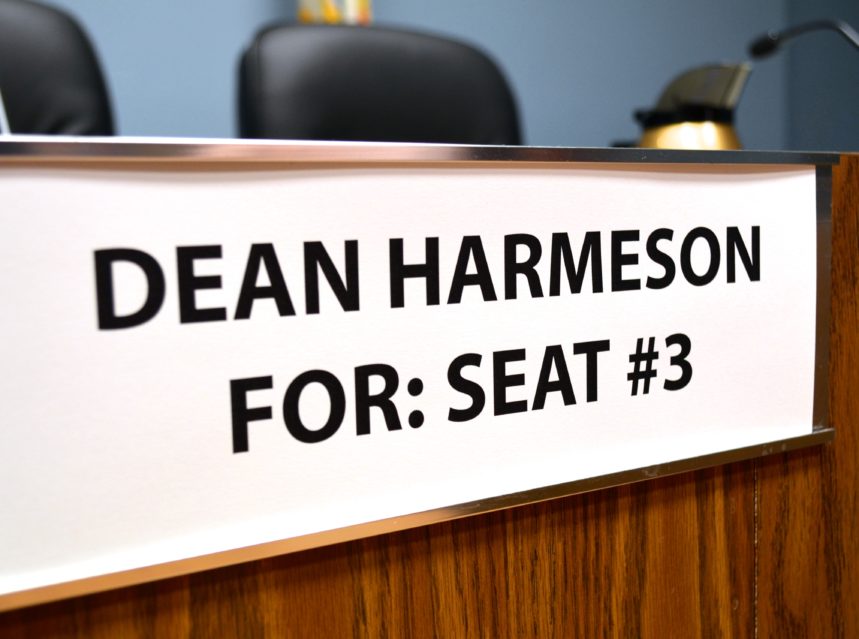 This is one of seven 2014 Safety Harbor municipal election candidate profiles conducted by Safety Harbor Connect. The city election will take place on Tuesday, March 11. There is a candidate forum on Wednesday, Jan. 29 at City Hall.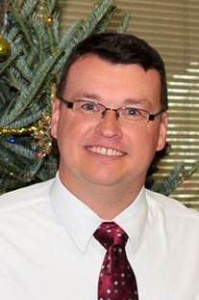 BIO:
Name: Dean Harmeson
Running for: Commission Seat #3
Age: 52
Place of Birth: Florida
Lived in Safety Harbor since: 2010
Professional History: U.S. Department of Defense Consultant, currently serving as the Targeting Instructor at United States Central Command, MacDill AFB, Tampa; site lead for defense consulting firm; 21 years U.S. Navy, active and reserve.
Elected Office History: Member of the Safety Harbor Planning & Zoning Board and Safety Harbor Board of Appeals
Volunteer/Organizations: chairperson, Safety Harbor Middle School's School Advisory Council; president of Harbor Grove Property Owners Association; co-director for Calvary Chapel Vacation Bible School; member of American Legion Post# 238; PTSA member; youth sports coach at Safety Harbor Community Center.
Website:  Vote Dean Harmeson.com
Five Questions Regarding Your Candidacy:
1. What made you decide to run for office?
Over the last ten years, I've always had it in the back of my mind. I always tracked politics, and I feel people have a lot of opinions, but they don't go out of their way to make a difference. If you want to make a difference, you have to do something about it.
After getting promoted to Naval Chief Petty Officer in 2005, my vision shifted from, 'how do I get promoted?' to 'how do I get my people promoted?' to have them be well-rounded and employ them in a way that produces a right outcome. I saw those concepts could play anywhere. Government is about looking at the entire community and how can this benefit the greater community. It's about what is going to benefit the majority of the citizens, not just yourself.
2. What part of your personal or professional experiences make you believe you are suited to run for public office?
One of my best qualities is I deal well with people. No matter who you are, it's all about relationships., and that defines what Safety Harbor is all about – relationships. I also try to look at all sides and come to a solution that best represents the needs of all sides.
My experience working, in the Navy and my time on the Planning and Zoning board , seeing the issues that have come up, has helped me as well. I think we need visionary leadership on the Commission. I think I've been able to demonstrate that ability in my life, and I think I can be a benefit to the city because of it.
3. What do you believe are the biggest issues affecting the community today and where do you stand on them?
I've always felt Safety Harbor is the jewel of Tampa Bay. We need to maintain the small-town feel of Safety Harbor. We have to have enough development and growth so we're not stagnant, but maintain that small-town, quaint atmosphere. If we can get that balance, that is the key.
Most of the areas of the city are about redevelopment and refurbishing, not building out. We have to think about the environment. We have to maintain the environmental aspects we have, because once you do away with it, you never get it back. As a member of the P&Z board, I've always tried to strike a compromise between the developer's needs and the need to protect the environmental aspects that exist. As a commissioner you have to be able to judge all aspects.
With the Firmenich property, it came before the P&Z twice, and we were asked to address our concerns. We tried to assist the developer in understanding what the residents' concerns were. They adjusted the number of units, the density of the buildings, increased the buffer areas and maintained the preservation area. The issue that I have is it's zoned light industrial, which allows for a wide range of purposes. Let's say Amazon wanted to take it over. I'm sure the residents wouldn't like that, because of the amount of traffic it would create. It would bring another set of issues, but it would be fully within its rights based on the zoning. It's difficult for residents to realize what's the worse case scenario is. You have to look at the environmental impact, the economic impact and the financial impact. An industrial complex would have an impact, but so would 200+ apartments with families. The taxes could be used to increase and improve services. If (the Richman Group's)  proposal doesn't go through, how long will the property remain idle where it's not benefitting the city at all?
We also need to balance the budget. We have the smallest millage rate in the county. The key is to make hard decisions to benefit the community. We need to grow the city so we are moving forward and not falling behind.
4. What are your goals for the City and the Commission should you be elected?
I'm going to do the best I can for the city. My motto is citizen-focused leadership. I want to be able to sleep at night and not be conflicted by anything I said or any decisions I made. I believe you have to have the fortitude to stand up for what's right and not be swayed by a trend, which isn't always popular, but it's what people deserve from their leaders.
Over the past five years, we've been in a deficit, so we need to figure that out. Why and how do we get out of it without cutting the services people rely on, but how do we balance the budget.
We have great plans for the waterfront, but let's make sure it's an accurate representation of what the people want. We have to have a plan and not waver on that plan where we break the bank.
We also need to look at ways to refurbish different buildings in and around Main Street, look at how the facades can be updated. Maybe we should keep one area as historic while brining other areas up to date. Downtown business is the lifeblood of the city. We have to do everything we can to make sure they remain viable. Events like Third Friday and Wine Fest bring in people from all over, but we want people here when it's not Third Friday or a major event. We have to provide means for them to be successful.
5. Any additional thoughts or comments?
It's dangerous to get into a mindset where you don't see all sides. A person who does that doesn't have the best interests of the city in mind. You have to go in with an open mind, hear all sides, and make informed decisions. If you don't you are doing a disservice to your city. I'm good with spirited debate, but at the end of the day you have to weigh it all out, stand on your principals, and make the best decision for the city, and I think I'm able to do that.