Safety Harbor Connect Readers React to Nantucket Bucket Closing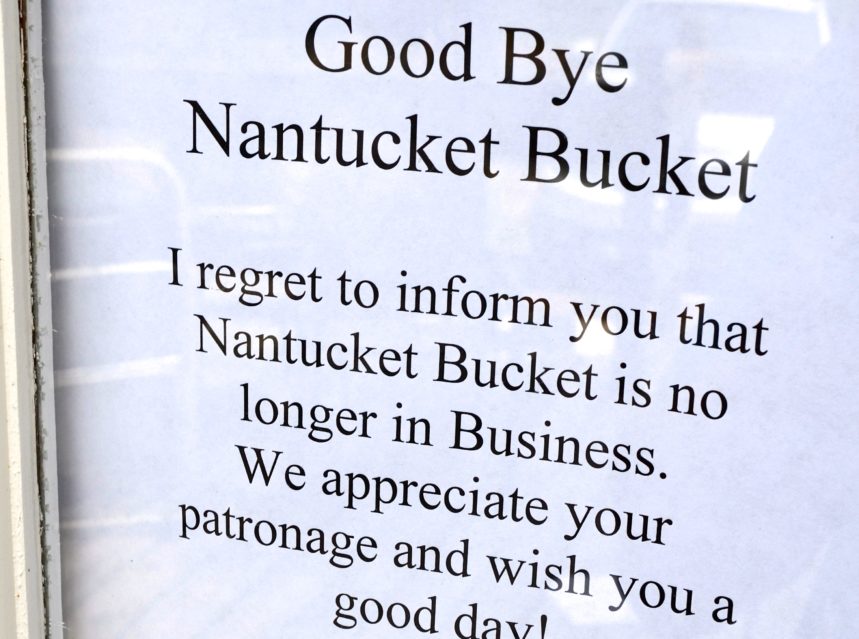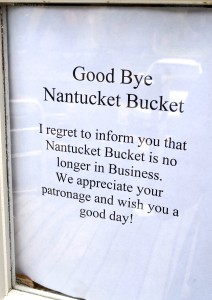 As soon as Safety Harbor Connect reported that the Nantucket Bucket, a popular seafood restaurant located in downtown Safety Harbor, had closed, reactions came pouring in via a link to the story on our Facebook page.
The comments run the gamut from sadness to surprise, as the eatery had become a favorite spot for patrons to go for either a seafood dinner or cocktails with friends.
In it's place Heather Conrad, a former partner at the Bucket and founder of the popular downtown restaurant Heather's Place, is opening the Harborita Cantina, a casual Mexican eatery that will feature a taco bus style menu and specialty margaritas; it is scheduled to open on Monday, May 5th.
In the meantime, readers have been weighing in with their thoughts about Nantucket Bucket's closing and Conrad's newest endeavor in town. 
Here's a sample of what some people had to say about the news:
"Adios ,not gone." –Alexander Sabo

The Nantucket Bucket restaurant at 519 2nd St. S. in Safety Harbor will reopen May 5th as the Harborita Cantina.

"Whaaaat?! Nooooooo!!!!!" –Danielle Ferreri

"Wishing Heather and crew all best best. I'm sure it be a great success…can't wait to stop by! LOVE the name!!!" –Renee Plante Schanz

"Loved the Bucket. Soooooo sad to see it go." –Gena Hudson

"Boo." –Galina J. Foukes

"Was totally surprised to read about this news, happy they didn't completely close, look forward to checking out the whole new look, good luck Heather." –Dee Dokumaci

"So sorry to see it go. I loved the lobster bisque." –Shonda Taylor

"This sucks….. Why?????!!! My dad loves this place…..ugh." –Carrie Moore

"I say "yes" to Mexican!" –Chris Hurst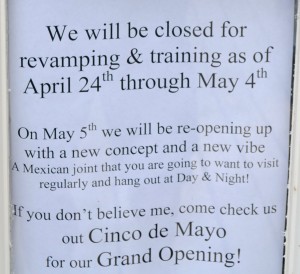 Safety Harbor Connect will be at the grand opening of the Harborita Cantina on Monday – Cinco de Mayo – gathering reactions from patrons, but definitely not sampling one of the free margaritas being offered!
Related:
Harborites, what do you think about the switch from seafood to Mexican food at this downtown restaurant? Let us know in the comments below.