Nantucket Bucket To Reopen May 5th As Harborita Cantina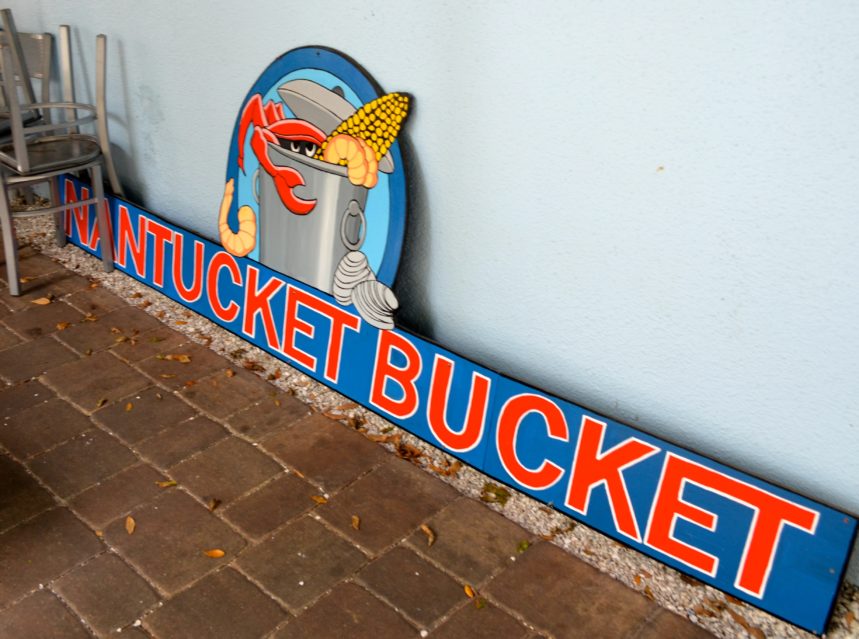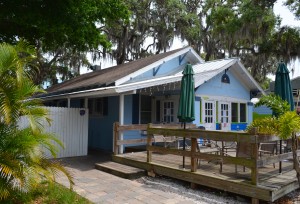 Nantucket Bucket, the Safety Harbor seafood restaurant that opened to much fanfare in the fall of 2012, has closed it's doors.
Set to open in its place on May 5th is the Harborita Cantina, a Mexican eatery that will feature food made in a taco bus-style trailer and drinks served in one of two permanent bar areas.
Heather Conrad, who was involved in running Nantucket Bucket and, prior to that, owned the comfy, casual dinning spot Heather's Place, says her newest endeavor will cater directly to the casual Safety Harbor clientele.
"The Harborita Cantina is going to be a combination of a taco bus, with the food being made in our on-site trailer and a permanent bar inside and out," Conrad told Safety Harbor Connect. "It's going to have that casual aspect of a taco bus with all the fun of a Mexican cantina."
"We wanted to see our regulars back here and get back to what we're all about – having fun in a casual dining atmosphere here in Safety Harbor. I'm really excited about it."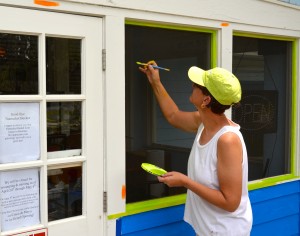 Conrad and her crew are working feverishly to have the place turned around in time for the biggest fiesta on the Mexican calendar – Cinco de Mayo – on Monday.
Local artist Stacy Roth is busy transforming the colorful marine paint scheme and decor into a festive cantina atmosphere, and the menu is being transitioned from seafood buckets and crab legs to shrimp, steak and chicken tacos along with burritos, "enchiritas" (hand held enchiladas), rice bowls and gluten free offerings.
Conrad, an industry veteran who never met a challenge she couldn't tackle, said she always planned to open a Mexican restaurant, and she knows the pulse and attitude of the community well enough to believe the restaurant should be a good fit in downtown Safety Harbor.
"We opened up the back gate so people can just walk right in, come up to the bar and order their food, then sit at the tables and have a drink," she explained. "It's going to be wide-open and festive, a place to come with friends and family and eat, drink, relax and have a good time."
"It's the same owners and familiar faces, we'll just all be wearing sombreros!"
Harborita Cantina 519 Second Street S., Downtown Safety Harbor Grand Opening: Monday, May 5 (Cinco de Mayo)