Safety Harbor Commission ends year on festive note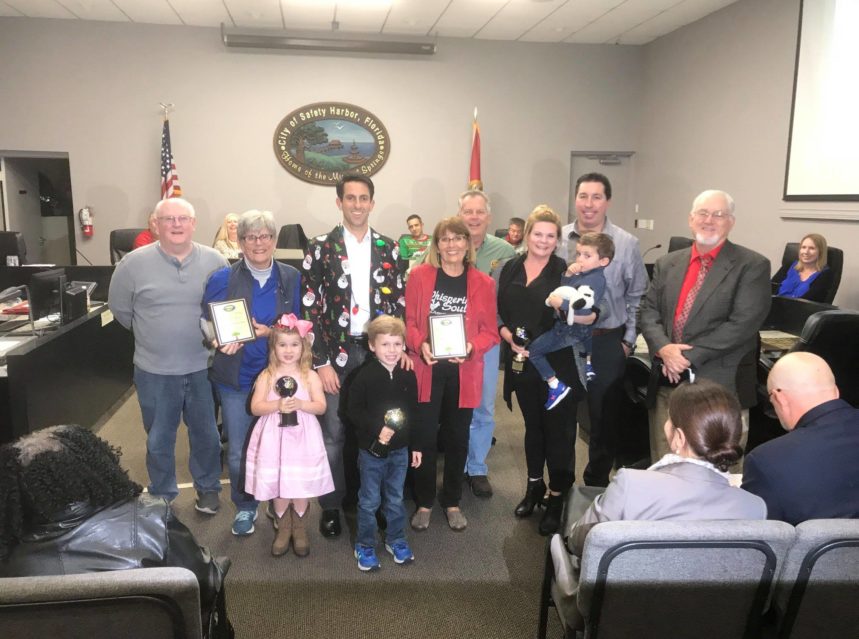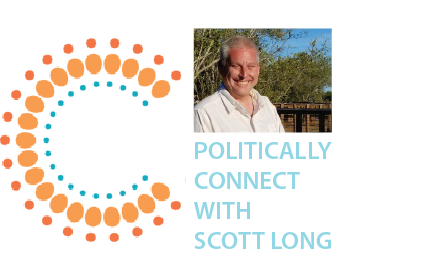 The Safety Harbor City Commission ended its 2018 calendar on a festive note, honoring the winners of Mayor Joe Ayoub's Tree Plant Challenge, celebrating the career of city staffer Deborah Drees and getting an update on Whispering Souls African-American Cemetery. Oh, and it was the annual Ugly Christmas Sweater meeting, with Commissioners and staff members competing to be, well, the ugliest.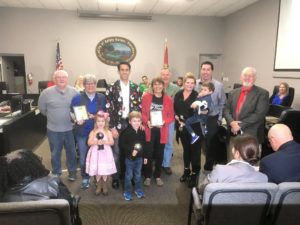 Mayor's Tree Plant Challenge Award presentations: Bailey Grace Cunningham and Branson and Brody Barnhisel were honored in the kids division, the Rotary Club of Safety Harbor was honored in the Non-Profit Division and Nancy McClelland was honored in the Residential Division.
Whispering Souls African-American Cemetery update: Jacqueline Hayes and Lou Claudio updated the Commission on recent events at the Whispering Souls African-American Cemetery.
Deborah Drees retirement: The 17-year city employee was honored on her retirement.
OTHER ACTION TAKEN
Land Development Code changes: Commission voted 5-0 on second and final reading to approve a number of changes to the city's Land Development code, the largest being to require that property be replatted before one structure was built over two adjacent properties under common ownership.
Annexation repeal: Commission voted 5-0 on second and final reading in favor of Yee-Chun Tre Kapusinsky's request to repeal last year's annexation into the city of property he owns at the corner of State Roads 580 and 590.
Armanious site plan extension request: Commission voted 5-0 to approve a one-year extension to the previously approved site plan for eight single-family homes on Enterprise Road.
Water and sewer revenue note resolution: Commission voted 5-0 to approve a resolution that supplements a prior resolution to take on no more than $9 million in debt to pay for water and sewer infrastructure improvements.
Engineering firms selection: Commission voted to 5-0 to approve the rankings given by a four-person committee of city staff to 22 engineering companies seeking continuing services contracts by the city.
Baranoff Oak property closing extension: Commission voted 5-0 to approve a request from the owner of the property that includes the Baranoff Oak Tree for an extension to February to close on the property, as the owners work out an issue with their bank.  
Parks & Recreation Advisory Board appointments: Commission voted 5-0 to reappoint Kristen Turzak and Kathy Podurgiel as full members, to elevate alternate member James Poulter to a full member and to appoint Michelle Brennan as the alternate member.
MISSED THE MEETING?
Watch the video of the regular City Commission meeting it on the city's website here: http://safetyharbor.granicus.com/MediaPlayer.php?view_id=6&clip_id=2060.
NEXT MEETING
7 p.m., Monday, Jan. 7.