City Commission to end year on a festive note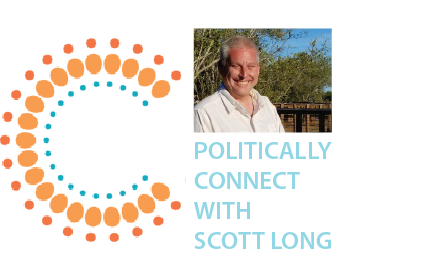 The last Safety Harbor City Commission of the year should be a festive one, with a number of good-cheer presentations and Commissioners usually wearing ugly sweaters or holiday costumes.
Monday's meeting will begin at 7 p.m. Here is the link to the agenda, with additional material, known as "backup," available via the hyperlink on each item: http://safetyharbor.granicus.com/GeneratedAgendaViewer.php?view_id=6&event_id=1659.
The meeting will begin with three presentations:
MAYOR'S TREE PLANT CHALLENGE AWARD PRESENTATIONS
Several months ago, Mayor Joe Ayoub issued a challenge to residents and groups in the city to plant trees, promising awards to those who did the best. Three awards will be made Monday night:
Kids Award

: Bailey Grace Cunningham planted southern Magnolia and Branson and Brody Barnhisel planted two trees, including a myrtle oak.

Non-Profit Award:

The Rotary Club of Safety Harbor planted 27 trees at Waterfront Park, including 16 slash pines and 11 live oaks.

Residential Award:

Nancy McClelland planted six dahoon holly seedlings in the Willowick subdivision.
RETIREMENT OF DEBORAH DREES
City staffer Deborah Drees is retiring after 17 years with the city.
WHISPERING SOULS AFRICAN-AMERICAN CEMETERY UPDATE
Jacqueline Hayes and Lou Claudio will update the Commission on recent events at the Whispering Souls African-American Cemetery, which is the final resting place for a number of the city's African-American residents. Volunteers have recently cleared much of the overgrowth on the property and students from the University of South Florida recently used ground-penetrating radar to locate unmarked graves.
SECOND READINGS
Ordinances or changes to city code require two hearings before the City Commission.
Land Development Code changes: Commission voted 5-0 on first reading to approve a number of changes to the city's Land Development code, the largest being to require that property be replatted before one structure was built over two adjacent properties under common ownership.
Annexation repeal: Commission voted 5-0 on first reading in favor of Yee-Chun Tre Kapusinsky's request to repeal last year's annexation into the city of property he owns at the corner of State Roads 580 and 590.
ALSO ON THE AGENDA …
Armanious site plan extension request: Commission previously approved a site plan for eight single-family homes on Enterprise Road. The project's applicants are requesting a one-year extension for their site plan.
Water and sewer revenue note resolution: Commission previously approved taking on no more than $9 million in debt to pay for water and sewer infrastructure improvements. This resolution supplements that approval with new details.
Engineering firms selection: Commission will be asked to approve the rankings given by a four-person committee of city staff to 22 engineering companies seeking continuing services contracts by the city. The firms were judged on factors other than rates, which will be negotiated after the rankings are approved, as required by the Consultants Competitive Negotiations Act.
Parks & Recreation Advisory Board appointments: The terms of regular members Kristen Turzak and Kathy Podurgiel and alternate member James Poulter on this committee that advises city staff on parks & recreation programs are expiring, and all are requesting reappointment. In addition, there is another vacancy that needs to be filled. Jeffrey Snyder is the only resident who has applied to be appointed.
Consent agenda: Items expected to have little debate, such as approval of the last meeting's minutes and most contracts, are included en masse in the consent agenda, though any Commissioner can ask for any item to be considered separately. This meeting's consent agenda includes approval of a catering agreement with the Safety Harbor Resort & Spa and a contract with MGT Consulting Group to to do a building permit application review fee study, purchase of 911 portable radios for the Fire Department and two four-wheel-drive utility vehicles and approval of the 3rd Friday beneficiaries for 2019.
HOW TO PARTICIPATE
Attend the meeting: The meeting starts at 7 p.m. at City Hall, 750 Main St. Meetings typically run from 1.5 to three hours. Residents are given the opportunity to speak on all agenda items, except for presentations and consent agenda items. Come forward when asked by the mayor, state your name and address, and you'll be given three minutes to address the Commission. For any issues not on the agenda, or any item that is on the consent agenda, residents get three minutes to speak at the beginning of the meeting during "Audience to be Heard."  
Watch from home: Meetings are live-streamed to the city's website at http://cityofsafetyharbor.com/557/Streaming-Media. The following day, a video of the meeting is posted for residents to watch.
Contact your Commissioners in advance by leaving them a message at City Hall at (727) 724-1555 or emailing them:
Mayor Joe Ayoub – jayoub@cityofsafetyharbor.com
Vice Mayor Carlos Diaz – cdiaz@cityofsafetyharbor.com
Commissioner Cliff Merz – cmerz@cityofsafetyharbor.com
Commissioner Andy Zodrow – azodrow@cityofsafetyharbor.com
Commissioner Nancy Besore – nbesore@cityofsafetyharbor.com