Safety Harbor City Commission sets goals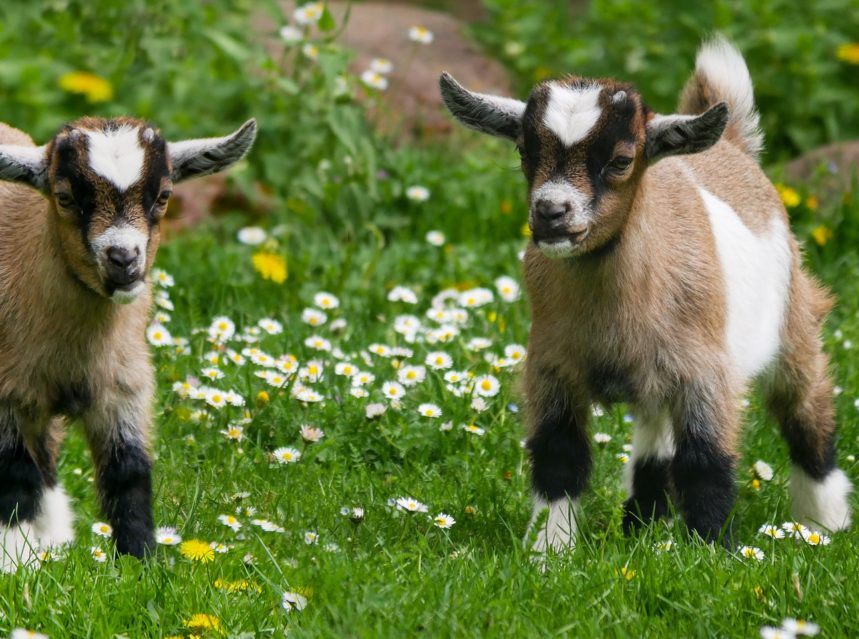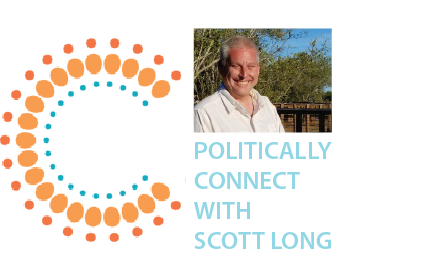 The Safety Harbor City Commission set its goals for the next two years at its May 6 meeting, with sustainability efforts, city reserves, vacation rentals, recycling education, Waterfront Park misters and even goats at Folly Farms among those at the top of Commissioners' wish lists.

The Commission usually holds a goal-setting session after every election, with additional discussions during the annual budget process, which runs from June through September.

Here are some of the goals each Commissioner mentioned:

Vice Mayor Cliff Merz
Energy sustainability: Merz, long a proponent of installing LED lights in city buildings, asked that the city continue working with Duke Energy on ways to reduce the city's energy costs.
City reserves: Merz reiterated his long-standing position that the city should raise the percentage of money it holds in reserve to 20 percent of the city budget, up from 17 percent.
Industrial zones: Merz, consistently a strong advocate for the city's industrial businesses, encouraged more walking tours of the zones and efforts to support them.
Nova Southeastern University partnerships: As the new Clearwater campus nears completion just down the road from Safety Harbor, Merz expressed interest in reaching out to Dr. Kiran Patel, whose family foundation funded most of the project, about ways jobs and training associated with the campus could be located in Safety Harbor.

Commissioner Carlos Diaz
Waterfront Park misters: City Manager Matthew Spoor reported to Commission that the living shoreline project is close to completion, to be followed by some additional landscaping if money is still available. Diaz reiterated a common request from citizens that misters be installed to cool off park visitors in hot months.

Commissioner Nancy Besore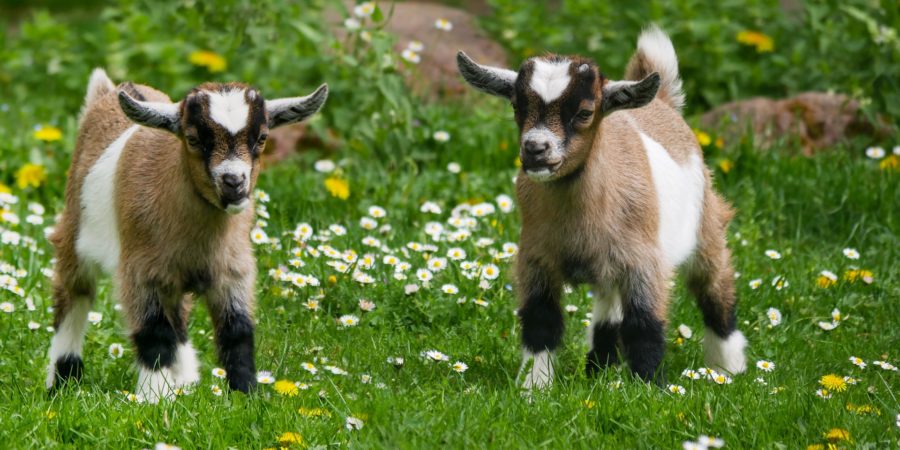 Affordable housing: Besore suggested the city take another look at various ways to bring more affordable housing to the city, including the possibility of the new trend of tiny houses. Commission last year received a presentation from a number of companies and non-profit agencies interested in building affordable housing on city-owned property at the corner of Elm and Cedar streets, but progress on those discussions halted quickly when residents of a nearby neighborhood held a heated meeting with Spoor, Mayor Joe Ayoub and the city's Economic Development Liaison Jonathan Brewer. Spoor said the city would have to find a different way of explaining the goal to those residents, who were fearful that the idea meant Section 8 housing would be coming to the city even though Section 8, which is government subsidized, was never under consideration by the city.
Animals at Folly Farms: Besore asked that city staff look into the feasibility of hosting goats, chickens and maybe even ponies at Folly Farms. Spoor, who in the past has advocated for renting goats to clear some city properties of vegetation, expressed concern that because of goats' voracious appetites, hosting them at the new city park permanently might endanger some of the many plantings the city has undertaken there. Besore suggested that maybe the goats stay at the park at night and join city landscape crews during the day.

Commissioner Andy Zodrow
Environmental issues: Zodrow, who has been the most passionate Commissioner about the environment, had goals that included adding more electric-car charging stations, additional environment benefits to Waterfront Park, better education on the rising contamination of recycled materials and efforts toward climate resiliency.
Vacation rentals: While the the state Legislature severely limits cities' ability to regulate short-term rentals, Zodrow said the issue will continue to grow and suggested the city look into what options it does have at its disposal.

COMMUNITY REDEVELOPMENT AGENCY MEETING
Prior to the regular meeting, the Commission met for more than an hour as the city's Community Redevelopment Agency, with Ayoub serving as chairman, to further discuss the topic that has dominated this commission's time together: downtown building heights. (The video of the meeting can be viewed here: http://safetyharbor.granicus.com/MediaPlayer.php?view_id=6&clip_id=2103)

The Commission came into the meeting with a loose agreement on a three-story maximum height in the city's Community Town Center zone, though not in a agreement on a maximum height for buildings in the city's most dense commercial district. And the lack of agreement on heights quickly become front and center and dominated the meeting that went over it's scheduled end time by almost 20 minutes, even without public comment, which was delayed to the regular meeting's Audience to be Heard section.

The meeting began with Community Development Director Marcie Stenmark making a short presentation, which outlined the results of the city's Planning & Zoning Board discussions, requested by Commission, on architectural standards. Among other suggestions, the Planning & Zoning Board recommended that the city create an architectural review board to review development applications. That idea got little discussion from Commission, as renewed discussion on 35-foot maximum took over the conversation.

Merz said he was supportive of a 35-foot height maximum, with builders negotiating a development agreement to be approved by Commission if they wish to build higher, a position shared by Besore and Zodrow. Ayoub and Diaz were concerned about that, saying a requirement for a development agreement, which can be a long process, may deter builders from even considering it, with Ayoub going further and expressing concern that it would result in developers building unattractive 35-foot-high buildings, rather than better quality and better looking builders that was the impetus for Commission asking the Planning & Zoning Board for recommendations.

In the end, Commission gave city staff direction to craft an ordinance that would limit buildings to 35 feet, with the option to build to 40 feet if an undetermined number of features were included. That list includes setbacks, upper-floor stepbacks, varied rooflines, balconies and first-floor arcades. Developers wanting to build higher than 40 feet would need to negotiate a development agreement.

Spoor and City Attorney Nikki Day told Commission those changes would likely delay the process of changing the city's Downtown Master Plan and Land Development Code, already expected to take eight months, by another two months. To avoid that delay, Commission agreed to further discuss the design elements at its next meeting on May 20. If a consensus is reached then, the timeline for approval would not need to change, Spoor and Day said.

OTHER ACTION TAKEN
Building official services contract: Commission voted 5-0 to contract with Calvin, Giordano & Associates for building official services until a new Building Official is hired. Stenmark said interviews have been conducted and a hiring is expected soon.
Code Enforcement lien reduction request: Commission voted 5-0 to approve a lien reduction from $98,225.98 to $2,425 on 2175 Phillippe Parkway, which is being purchased to be remodeled. If the property is not brought into compliance by the new owners within 21 days, the lien reverts to the full amount.
Audit Committee appointment: Commission voted 5-0 to appoint Nadine Orozco to the Audit Committee.
Pinellas Suncoast Transit Authority appointment: Tarpon Springs, Oldsmar and Safety Harbor rotate appointing a member to this governing board, and Safety Harbor was asked to appoint a member to finish the term that belonged to Tarpon Springs to continue through a full term through 2023. No Commissioners were willing to serve, so Commission instructed Spoor to ask Oldsmar to fill the vacancy.
2045 Advantage Pinellas Plan presentation: Whit Blanton, executive director of Pinellas County's metropolitan planning agency Forward Pinellas, made a presentation about what transportation projects should receive state and federal funding through 2045, and also let Commission know that the Pinellas Suncoast Transit Authority will not scale back public transit service in Safety Harbor this year.
Kiwanis Club proclamation: The Kiwanis Club of Safety Harbor received a proclamation declaring May 30 as "Kiwanis Club of Safety Harbor Inc. Day" in honor of the club's 40th anniversary.

MISSED THE MEETING?
Watch the video of the regular City Commission meeting it on the city's website here: http://safetyharbor.granicus.com/MediaPlayer.php?view_id=6&clip_id=2104.

NEXT MEETING
7 p.m., Monday, May 20, preceded by a 6 p.m. meeting of the Audit Committee.