More Space in an Old Place for Cafe Vino Tinto Owners
Every town has its legends. Those iconic tall tales that grow over time and draw people in to a place's rich history. Of course, Safety Harbor is not immune to such stories. Just catch a walking ghost tour on a select evening or wander the halls of the Safety Harbor Resort and Spa to try your hand at making up your own. Yet, perhaps one of the most enigmatic of them all is a white building with black trim that has loomed empty over Main Street near the intersection of 5th Avenue for over a decade. Vacant and sitting at the ready for what exactly, you may wonder. The father and daughter team, Kent Runnells and his daughter, Logan, who own Cafe Vino Tinto, have decided it shall soon be home to more of what they already know and many have they determined are very good at: Costa Rican coffee, fresh from their farm, along with some to be determined additions and accoutrements.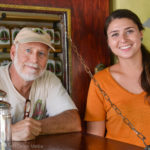 Currently, they refer to it as "Cafe Vino Tinto, Too" and as you step inside for the guided tour of the now still-very-vacant two-story building, with its rambling front porches and big picture windows you can almost see the future patrons enjoying themselves and their freshly roasted coffee; such is their vision. Having long-time deep roots in the community, Kent Runnells, a former mayor, current Real Estate Attorney and 33-year resident of Safety Harbor, saw great potential in the location, as many others have, but as of yet, have not been able to bring to fruition.
"The new building has deficiencies that need to be addressed, and we're fully committed to correcting them before opening the doors. That's why it makes so much sense now. We are very thankful for the support we receive from the community where we are currently. We've been even more successful than we anticipated and we can't put out enough product to meet the demand. This [new] building offers us the opportunity to expand on our current business model. Logan refers to it as 'cantina style' with the walk up window. It's what she likes and it works for the customers," Kent states.
Cafe Vino Tinto, located currently at 737 Main Street in downtown Safety Harbor, will be celebrating their three-year anniversary on June 1st. They have enjoyed much popularity since they began, and have been able to expand their outside patio, inside dining area and have even added beer, wine and wine-based cocktails to their already impressive coffee and espresso menu. Their once light waffle menu has also grown to include other snacks like protein bars and sweet, but healthy truffle bites. Logan also creates her own house made syrups and not just in your typical mocha and caramel flavors; look for interesting seasonal selections, like lavender as well. Once the remodeling and construction is complete in the additional building, things like the Mediterranean Frittata made with kalamata olives, feta, spinach and potato, might be possible all week long, rather than weekends only like in their current space.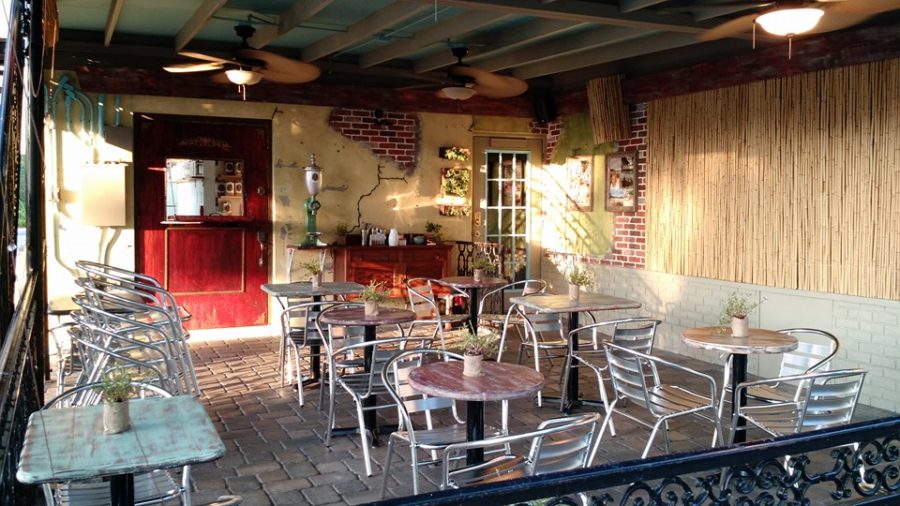 Logan adds, "We really want to thank the community and their unwavering support that really only Safety Harbor can give. The people, other merchants like Joey Biscotti, the local artists who've come and left their mark here. It's been about organic growth so far, and now we're ready for some next steps."
The additional space is still in the planning and remodeling stages, so while the dust settles there you can visit Logan and her crew at the original Cafe Vino Tinto location at 737 Main Street between 7am and 3pm seven days a week. For more information on their coffee and menu items, visit their Facebook page at https://www.facebook.com/cafevinotinto737main/.