Safety Harbor City Commission approves new Candlewood Suites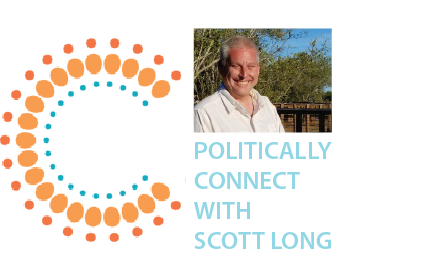 Safety Harbor and Clearwater residents will have a new option for accommodations for visiting friends and family after the Safety Harbor City Commission approved by a 4-1 vote a major site plan modification for Oakbrook Plaza so a Candlewood Suites can be built.
Commission held a quasi-judicial hearing on the matter on July 16, but held off on a vote until Monday night so it could get clarification on some issues, including the classification of Enterprise Road and a new calculation for the project's maximum allowable floor area ratio that takes into account submerged wetlands on the property at the intersection of Enterprise and McMullen Booth roads. Lauren Rubenstein of the St. Petersburg law firm Denhardt and Rubenstein, who represented the Countrypark Homeowners Association at the July 16 hearing, reiterated those concerns on Monday night, while representatives of the property owner, KOS Corp., said all concerns had been sufficiently addressed. The city's Technical Review Committee and Planning & Zoning Board had previously approved the proposal.  
Commissioner Nancy Besore was the lone "nay" vote, and she explained prior to the vote that after meeting with City Attorney Nikki Day, she was conflicted, because Besore said if the city code was clear on the issue, she should vote no, but if it was ambiguous, then she should vote yes for legal reasons.
Vice Mayor Carlos Diaz and Commissioners Cliff Merz and Andy Zodrow were on the Commission in 2014 when a hotel was added as an allowable use for the property in question. Merz said all of the issues that were discussed in 2014 were addressed as best they could then and now. Zodrow said he was looking for a way to vote no, but after poring over city code, he couldn't find a justification for doing so. Diaz said he wasn't sure what the ultimate goal was of residents, most of whom are from Clearwater, who were opposed to the project sought, except for nothing to be built on the property.
Mayor Joe Ayoub said the application met city code, and it was his responsibility to vote accordingly.   
OTHER ACTION TAKEN
Design incentives for builders: Commission voted 5-0 on second and final reading to approve fast-track permit approval and reimbursement of some impact fees for builders who incorporate certain design features, including larger-than-required setbacks, into their site plans.
Tree ordinance Land Development Code amendment: Commission voted 5-0 on second and final reading to approve a number of changes to the city's tree ordinance, including the ability for residents and builders to avoid paying a fine when cutting down a hazardous tree by replanting one instead, and that a protected tree that is cut down can't be replaced by a sabal palm tree.
Code change for fire protection standards: Commission voted 5-0 on second and final reading to approve strengthening the city's fire protection standards and fire hydrant requirements, as recommended by the Fire Department.
MISSED THE MEETING?
Watch the video of it on the city's website here: http://safetyharbor.granicus.com/MediaPlayer.php?view_id=6&clip_id=2027
NEXT MEETING
7 p.m., Tuesday, Sept. 4. This meeting will be on Tuesday because Labor Day is the Monday prior to it. It also will be the first meeting to address the 2019 budget.