Safety Harbor Celebrates Veterans Day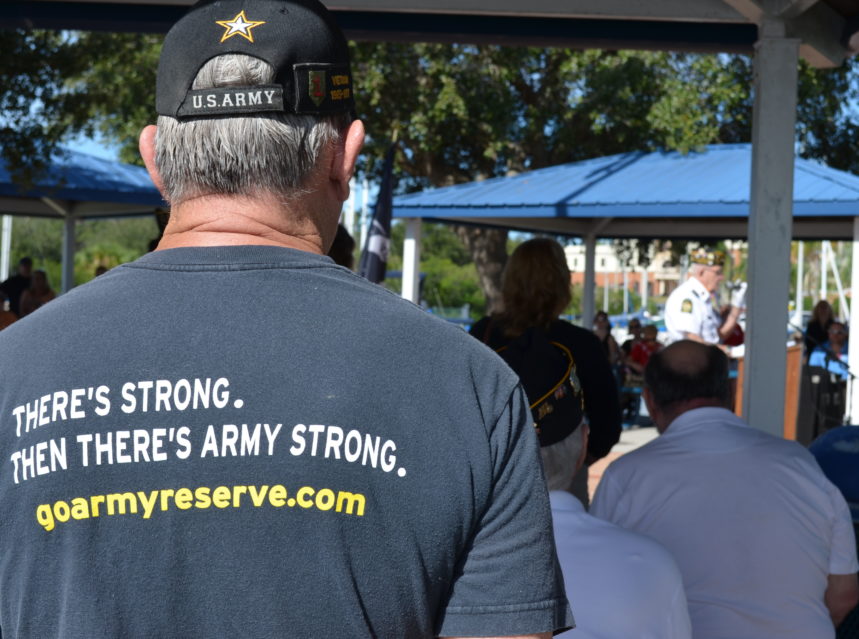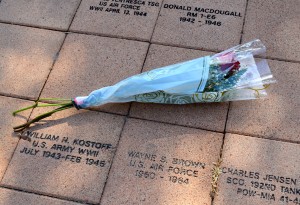 Last year at this time, the Safety Harbor Marina was filled with people, pomp and pageantry as the first – and possibly only -Veterans Boat Show with a Twist of Parrot was taking place during the national day of remembrance for our nation's veterans.
This year there were no distractions from water skiers and Jimmy Buffet tribute bands to take away from the real headliners of the day, the men and women who made the ultimate sacrifice to serve our country in the nation's military branches.
Despite the lack of biplanes and patriotic Santas, a large crowd still turned out at the Marina's Veteran's Park on Monday to honor those who have served and to remember the soldiers who gave their lives so the rest of us can enjoy the benefits of living in a safe and free society, a fact that Safety Harbor Mayor Joe Ayoub was quick to point out.
"I would like to take a moment to thank each and every veteran that is here today," the mayor said as he addressed the crowd.
"Every single one of you was willing to pay the ultimate price. Thank God you are all here today, but the point is, you were willing to do it, and for that you have our gratitude."
Ayoub went on to explain the origin of Veterans Day, which dates back to November 11, 1918, when "an armistice, or temporary cessation of hostilities, between the Allied nations and Germany went into effect on the eleventh hour of the eleventh day of the eleventh month."
The following year, President Woodrow Wilson declared November 11 as the first commemoration of Armistice Day, and the tradition of honoring those who have fought for our country has been observed until this day.
The Safety Harbor ceremony also featured speeches by American Legion Post 238 Commander Tom Zbikowski and VFW Post #10093 Commander Stephen Gorey.
Following the speeches, the traditional tossing of the wreath into the bay took place, which commemorates those who lost their lives in war. Afterwards a rifle salute was fired, and "Taps" was played by a lone bugler.
It all made for a stirring ceremony, one that was enjoyed by the many in attendance.
"I thought the service was great," Safety Harbor resident Rick Cummings, the director of the American Legion's riders club whose son is in the service, said.
"We come every year, and they did a fabulous job," Cummings' wife, Teresa, added. "They always do."
Here are some of the sights from Safety Harbor's 2013 Veterans Day ceremony.