Safety Harbor Business Spotlight: Boutique 238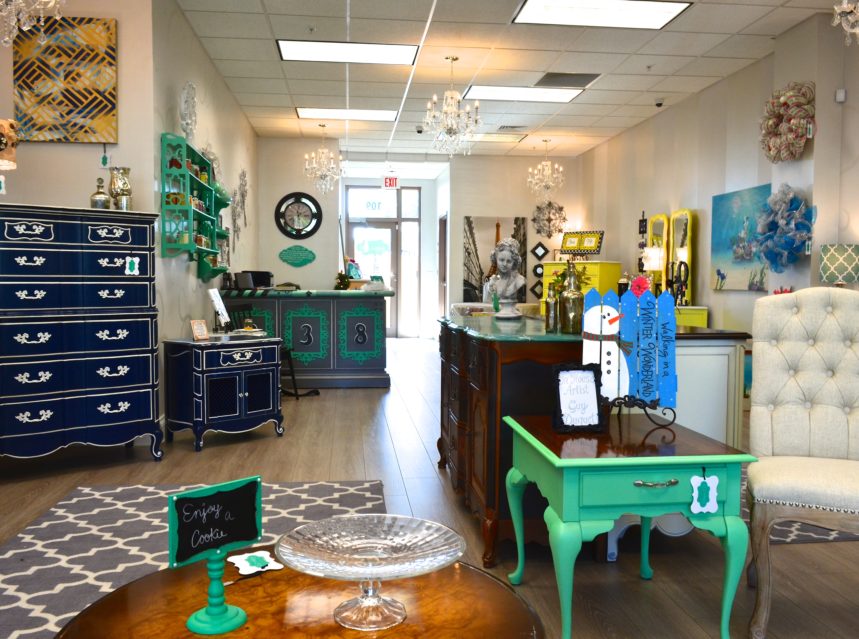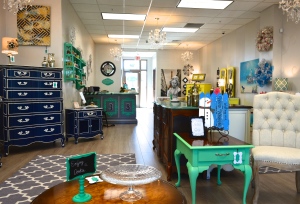 Boutique 238, a shop that features unique furniture and home decor items, recently opened in the Harbor Pointe Complex on Main Street in downtown Safety Harbor.
The shop, which is owned by Aaron and Amber Crowley, specializes in all solid-wood furniture pieces and sets that are refinished with unique patterns, paint schemes and designs by local artist Guy Duquet.
In addition to furniture, Boutique 238 also sells candles, glassware and artwork, with most items featuring more than a touch of artistic flair.
"We all met thorough our church, and we thought it would be fun to open a place that showcased our creative talents and sold the kind of unique items that people look for on Etsy or Pinterest," store manager Jaime Maddix explained.
"We're selling things people can't buy anywhere else," she said. "These are all unique and original items."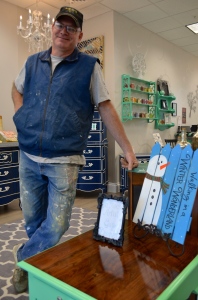 Longtime artist Duquet enjoys putting his creative spin on traditional pieces, especially after serving many years in the military and, after that, working as a senior aerospace technician for NASA in the space shuttle program.
"I've been an artist since high school, but I started getting into it full force after I left the military," Duquet said.
"When the shuttle program shut down, I that's when I really started looking to get into art full time," he added. "I knew this area was a target rich environment for artists, so here I am."
Maddix said ever since the shop opened on Third Friday in November, reaction has been overwhelmingly positive, especially when patrons learn Duquet can do special order and custom work.
"The response has been terrific so far," she said.
"People seem really interested in what we have to offer."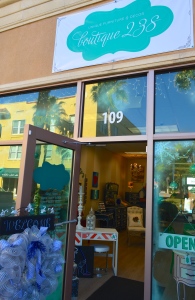 Duquet said he is thrilled to finally be able to utilize his artistic talents, especially in a place that feels comfortable and inviting to him.
"I just love it here in Safety Harbor, everyone is so friendly and so open to talk to you," he said. "You meet people from all over the word, which I really like."
"This is a like new a new lease on life for me here."
If You Go: 
Boutique 238
Address: 100 Main Street, Ste. 109, downtown Safety Harbor (Harbour Pointe Complex)
Phone: 727-754-4849
Website: boutique238.com
Facebook: Facebook.com/boutique238