Safety Harbor 4th of July Festivities: What You Need To Know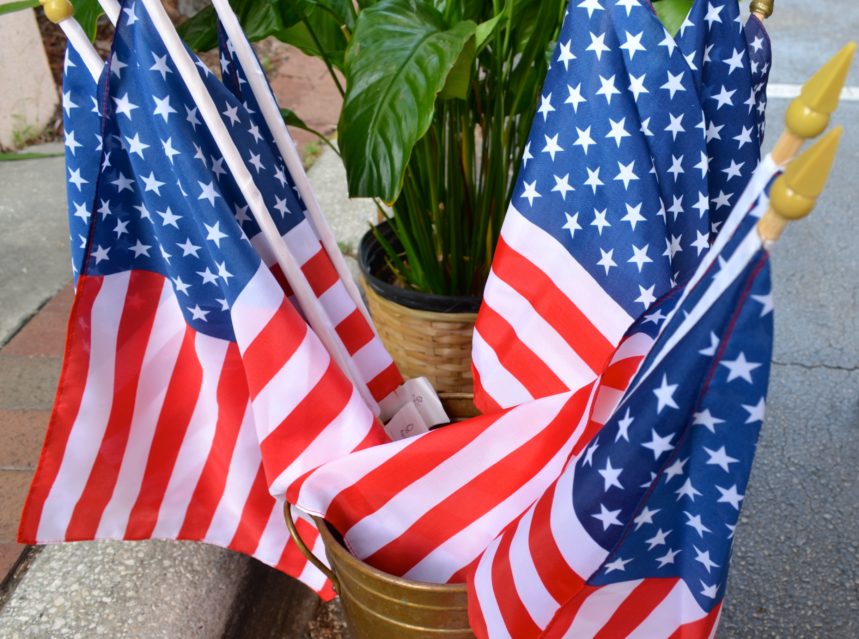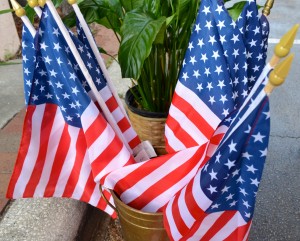 The City of Safety Harbor takes pride in its Fourth of July celebration, and rightfully so.
With a jam-packed parade down Main Street in the morning and a dazzling fireworks display at the scenic waterfront park at night, Independence Day in Safety Harbor is a community-wide, patriotic party.
The Fourth festivities promise to be bigger and better than ever this year, thanks to the holiday falling on a Friday and the evolution of both the parade and the fireworks show.
"This year, since it is a Friday night, we will have the band come back on and play until 10:30 so people can avoid the traffic delays from people leaving after the fireworks display," Special Events Coordinator Joe Cooper told Safety Harbor Connect.
Cooper advised people who are coming to town for the fireworks to park on Main Street and side streets, where permitted, and allow for a little walk to the marina. He also said lawn chairs and blankets are allowed and encouraged, and coolers are okay, but no alcohol or glass can be in them.
And Cooper stressed NO personal fireworks, including sparklers and snap-pops, are permitted at any time anywhere in the park.
"Leave that to the professionals that night," he said.
Prior to the fireworks show, the city's Fourth of July parade is expected to draw huge crowds downtown Friday morning.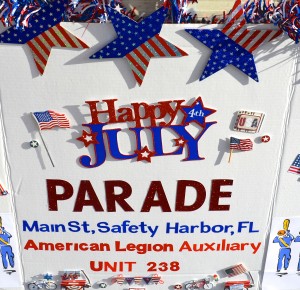 Organizers for the annual event, which is the only one of its kind in the country sponsored by a local American Legion Auxiliary unit, say the event keeps growing every year.
"I think there were seven units in the parade and seven people on the sidewalks," Ruth Burgess, who started the parade six years ago, said of the first one.
"Now we have about 40 separate units in the parade, plus drum and bugle corps, the State Commander of the Legion, Congressman David Jolley, Cub Scouts, car clubs…you name it, our parade has it."
The parade kicks off at 10 a.m. at the marina; the procession will continue up Main Street from Bayshore Boulevard, ending at the intersection of 7th Avenue.
Following the parade there will be a ceremony featuring Vice Mayor Cliff Merz at the John Wilson Park Gazebo, and then everyone will have a few hours to recover before the fireworks show kicks off at 5 p.m.
As you can see, the combination of a patriotic parade and a family friendly fireworks display help make July 4th a truly special occasion in Safety Harbor.
So have fun, be safe and look for plenty of coverage – including hundreds of photos – of the festivities on Safety Harbor Connect.com!
Here's what you need to know if you plan on going to Safety Harbor's Fourth of July fireworks display:
When: Friday July 4, 2014, 5:00 p.m. – 10:30 p.m. (Fireworks Display – 9:00 p.m.)
Where:  All activities will take place at Marina Park, Bayshore Blvd., the Safety Harbor Resort and Spa Property and the new Waterfront Park
What: Live Bands (Stimulus, the Outpatients); Food and Drink Vendors; Family Activities; Fireworks; National Anthem sung by 14 year old Safety Harbor resident

Kayla Dixon

 (9:00 p.m.); Family Area featuring moon walks, rock wall, inflatable activities, crafts, and carnival games.
Fireworks:  Tampa Bay's best fireworks display will start at 9:00 pm sharp.  Best viewing area will be on the Safety Harbor Resort and Spa property, the new Waterfront Park and at the Safety Harbor Marina. Entrance to the property is through the gate at the upper part of the Marina, located at 110 Veterans Memorial Lane.
Parking: Handicapped Parking:  Safety Harbor Library or marked spaces on Main Street.  Drop off will be permitted at Main Street and Bayshore Boulevard. General Parking

:  Side Streets, Main Street, Safety Harbor City Park.

Information: 727-724-1572 or www.safetyharborspecialevents.com