Fourth of July in Safety Harbor Goes Out With a Bang! (PHOTOS)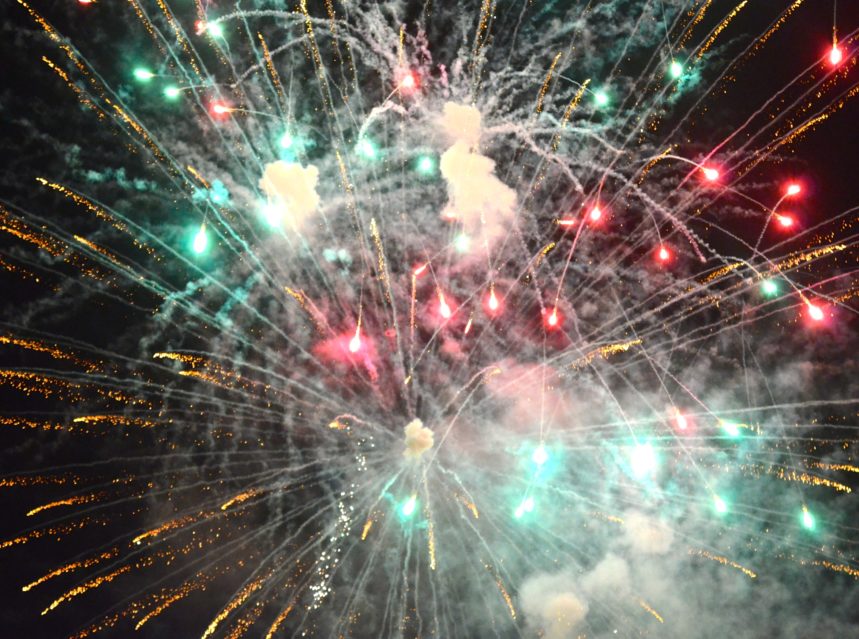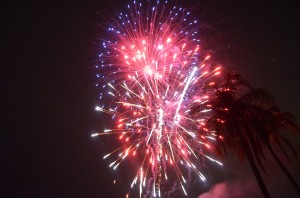 Neither blistering heat nor a mass of storms that hung over the area like a dark cape could dampen the City of Safety Harbor's 2014 Fourth of July festivities, as a brilliant fireworks display capped a most patriotic Independence Day in town.
What began under hot morning sunshine with the annual July 4th parade ended with patrons battling raindrops at the marina, hoping the city's pyrotechnics show wouldn't be washed out.
But city staff, led by Special Events Director Joe Cooper, didn't let the crowd down; thanks to some expert radar reading, the fireworks went off just 15 minutes later than originally planned.
"We have one band of showers moving out and another one moving in right behind it," Cooper told Safety Harbor Connect while people wondered weather the torrential downpour would lead to the cancellation of the show.
"We're going to try to get the show in during a 15 minute window we should have in between the storms," he added. "That's the plan at least."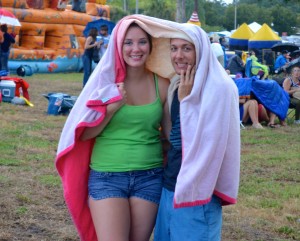 As it turned out, the plan worked to perfection.
After a tumultuous few weeks which included confusion over the sponsorship of the fireworks and the parade and led to the City making good on the misunderstanding, the light show did not disappoint – the lengthy, multi-colored display lasted at least 15 minutes and concluded right before the next wave of showers rolled in.
Earlier in the day, the sixth annual Independence Day parade, sponsored by the American Legion Auxiliary Unity #238, went smoothly as well.
The procession down Main Street was packed with participants that included clowns, car clubs, politicians and veterans groups.
Following a patriotic ceremony at the John Wilson Park Gazebo after the parade, organizer Ruth Burgess said she couldn't have been happier with the way the event turned out.
"I'm thrilled to death," she said. "The lineup was bigger than ever, and everything went pretty much perfectly."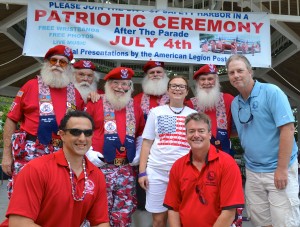 "It was a wonderful parade, and we can't wait to do it again next year!"
Safety Harbor Vice Mayor Cliff Merz, who had a part in each of the day's activities, perfectly summed up the day's events.
"I'm very honored to be a part of these events on such an important day in our country's history," Merz, who rode in the parade, spoke at the gazebo ceremony and poured beers at the fireworks show, said.
"It's been a great experience on a terrific day in Safety Harbor."
Here's a look at some of the patriotic sights from Independence Day 2014 in Safety Harbor: