Haunted House Entertains Residents of Safety Harbor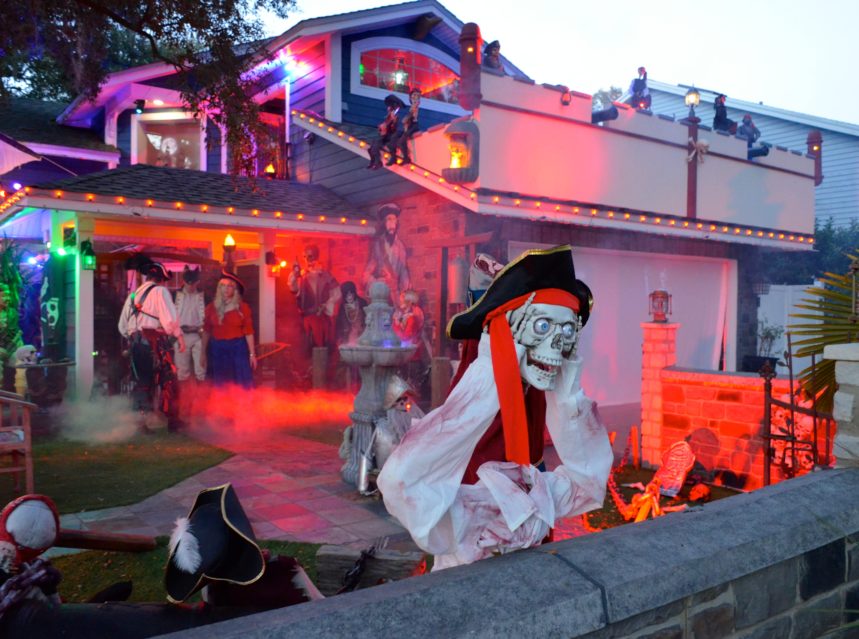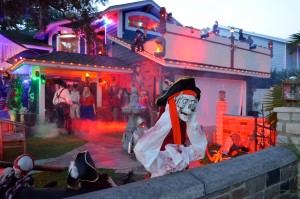 Amid all the hoopla surrounding the 2014 Safety Harbor Wine Festival, much of the fun and festivities related to Halloween got swept to the side.
Thanks to the Wine Fest falling on the day after the haunted holiday this year, not only was the Main Street Trick or Treat event somewhat overshadowed, a cool tradition that was started a few years ago by one Safety Harbor family got even less publicity.
But Fred and Linda Busack, who own a law firm in downtown Safety Harbor, don't mind the fact that their annual haunted house on Marshall Street hasn't received widespread exposure.
After all, the reason they started filling their yard with spooky pirates and swirling fog was simply to get to know their neighbors.
"A lot of people live next to one another, but they don't know one another," Fred Busack said on All Hallows Eve last Friday.
"This is a way to bring people together, and we think it's pretty cool."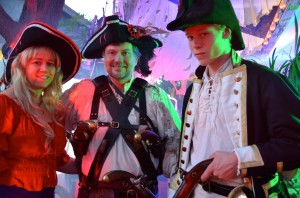 The Busacks, who along with their 15-year-old son, Duncan, dress as pirates and happily give guests mini tours of the house, said the idea originated about five or six years ago from their love of pirates.
The concept has grown from there, thanks to great word-of-mouth and an ever increasing assortment of creepy skeletons, frighteningly cool decorations and the addition of an actual haunted pirate ship.
"I think I'm kind of out of lot space, but there's always room for one more thing," Fred said.
As carloads of revelers filed in and out of the area to check out the home, the Busacks' neighbors to the right, Karen and Jon Bloom, sat on a couple of chairs in their driveway taking the whole scene in.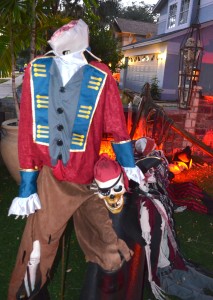 When asked if the constant traffic and attention was disrupting the normally quiet neighborhood, their responses echoed the Busacks' reasons for hosting the haunted house.
"We don't mind it at all," Jon Bloom said. "It livens up the neighborhood."
"We've lived here for seven years, and we all know each other," Karen Bloom added.
"What Fred and Linda are doing is the type of thing that really brings a neighborhood together."
Oh, and if you're upset that you missed their haunted house this Halloween, don't fret: the Busacks plan on doing an encore presentation at Christmastime, with the skeletons decked out in Santa hats!
Enjoy this gallery of spooky and creepy (and fun!) sights from the Busack family's haunted house: