Remembering the Owls of Philippe Park…And What's Next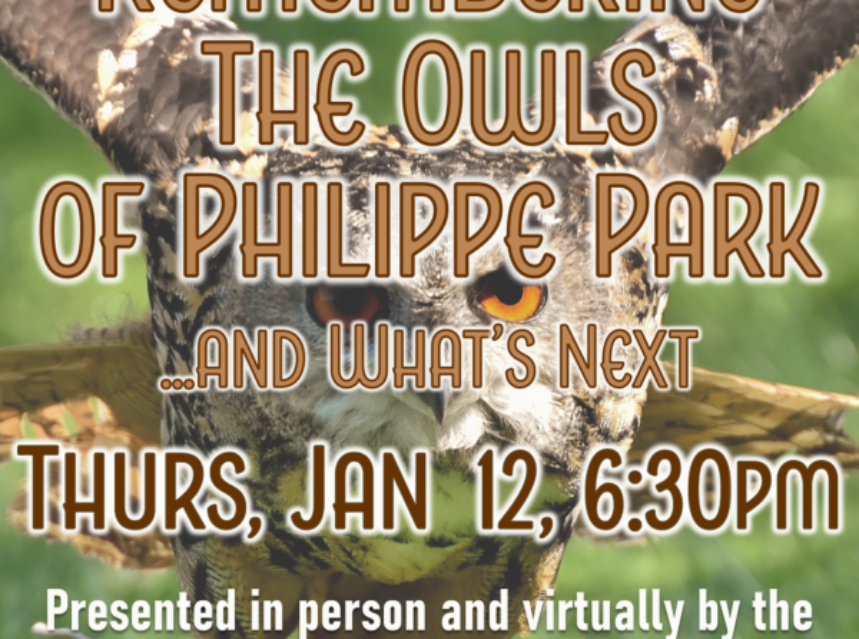 Seminar at the Safety Harbor Public Library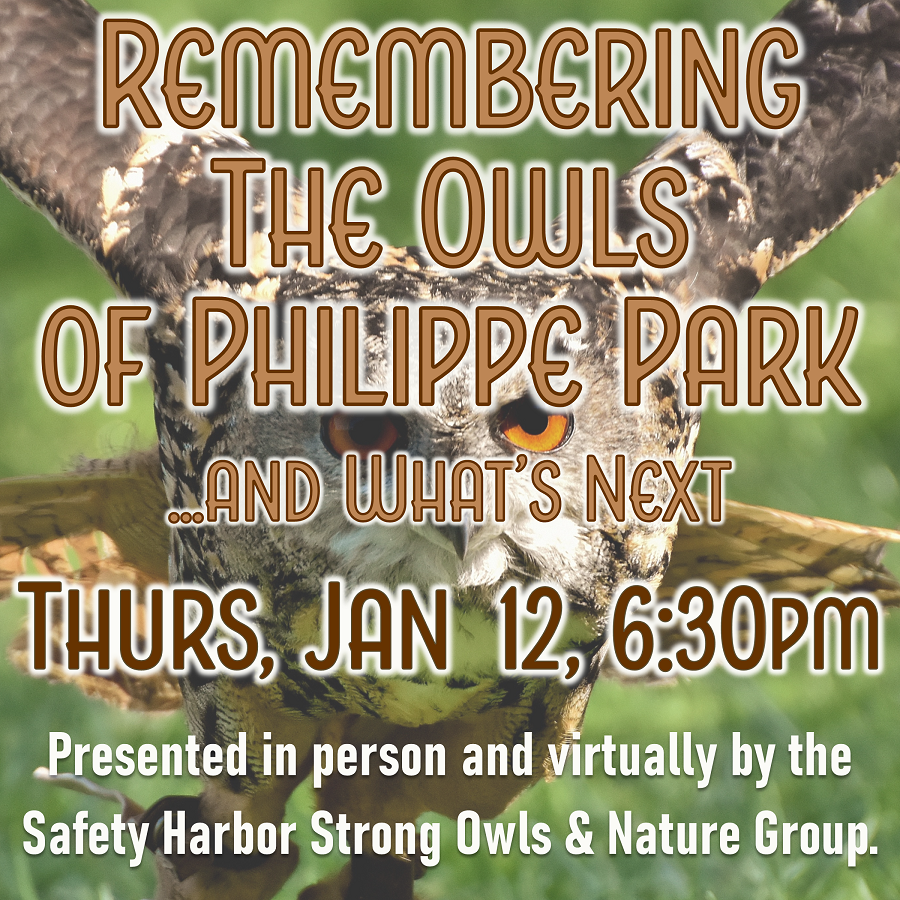 The Safety Harbor Strong Owls & Nature Group will be presenting Remembering the Owls of Philippe Park…And What's Next at the Safety Harbor Public Library on Thursday, January 12 at 6:30 pm.
Philippe Park used to be the home of a Great Horned Owl family for years, until the owls were unintentionally killed by anticoagulant poisons used to eliminate rats. Unfortunately, similar tragedies are occurring nationwide, and the Safety Harbor Strong Owls & Nature Group is spreading awareness into the use and consequences of these deadly poisons. The presentation will share how to prevent further tragedies by using safer rodenticides and taking preventative measures in your home or business pest control plan.
Presentation will be held in person at the library and virtually through Zoom. Visit https://events.safetyharborlibrary.org/event/owls to receive the link to the virtual meeting.
The Library is located at 101 2nd Street North, Safety Harbor. Call 724-1525 x4112 for more information or visit www.SafetyHarborLibrary.com.