Check out a Human Book at The Human Library®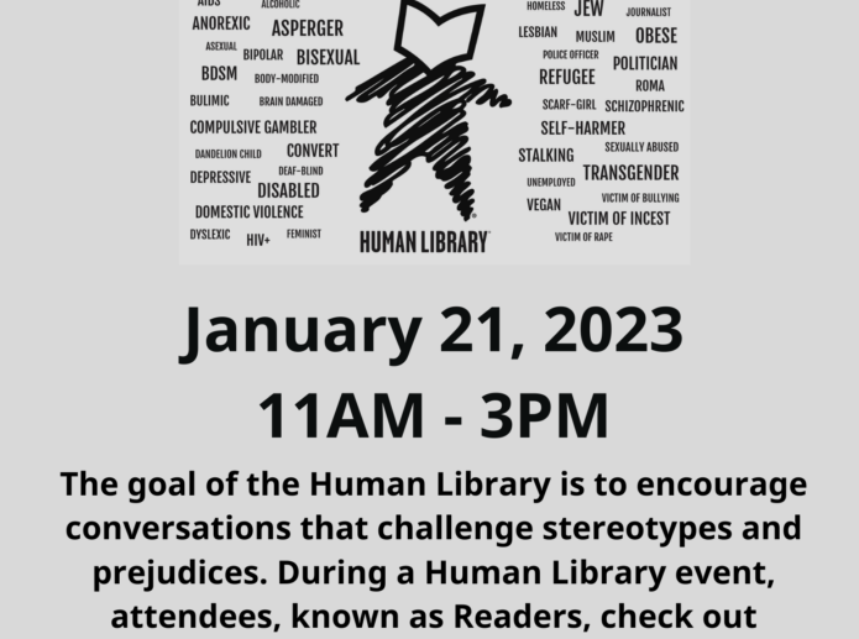 The Safety Harbor Public Library announces a Human Library® on Saturday, January 21, 2023, from 11AM to 3 PM. During the event attendees, known as readers, check-out human Books for 15–20-minute one-on-one conversations with the goal of fostering dialogue that challenges stereotypes and prejudices.
The idea for The Human Library® began in Copenhagen, Denmark in 2000. Today universities and public libraries all over the world hold events where participants can "borrow" a person to build a positive framework, in a safe space for conversations through understanding.
For more information, visit: https://cityofsafetyharbor.com/952/Human-Library For information on the Human Library: https://humanlibrary.org/ The library is located at 101 2nd Street North, Safety Harbor. Call 724-1525 x4112 for more information.