Jazz, Blues, & Beyond: Concert with Terez Firewoman & Friends
/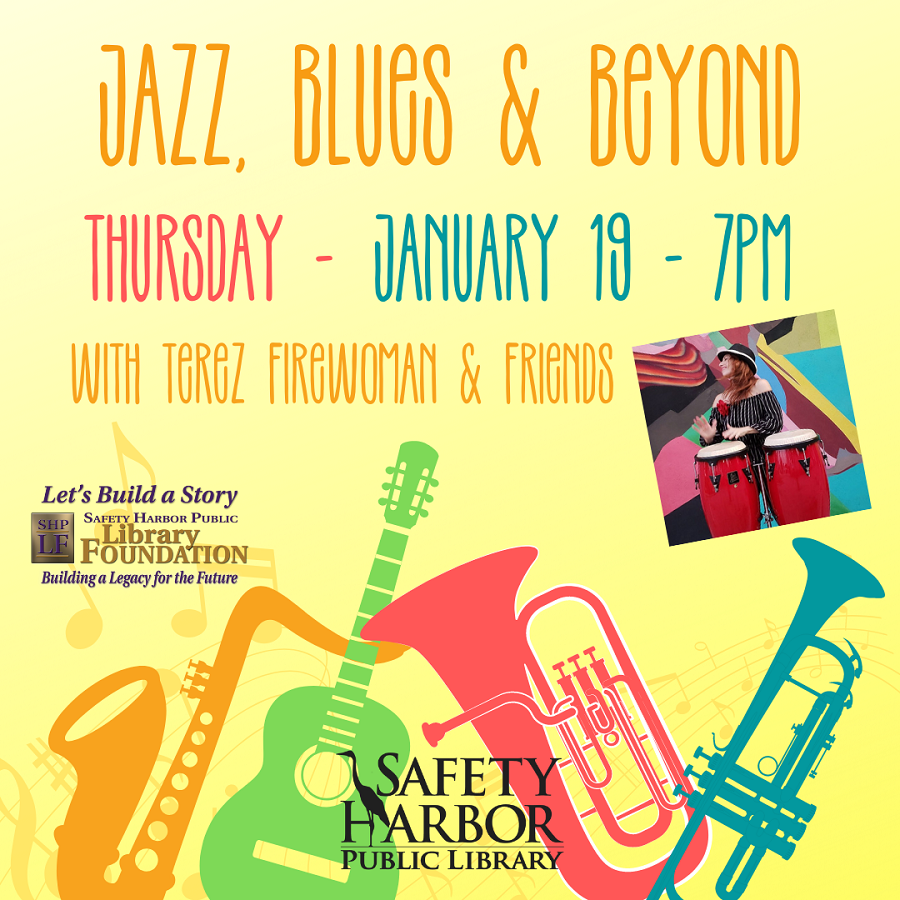 Swing in the new year with Terez Firewoman & Friends featuring classic and modern jazz numbers at the Safety Harbor Public Library, Thursday, January 19, 7:00 pm.
Terez Firewoman's signature vocal and performance style is influenced by various artists and genres giving her an energetic style with the fire of rock-n-roll, raw expressiveness of R & B and soul, and the varied textures of jazz, providing musical 'Fire' to ignite your soul.
Beverages available by donation to support the Safety Harbor Public Library Foundation.
The library is located at 101 2nd Street North, Safety Harbor. Call 724-1525 x4112 for more information or visit www.SafetyHarborLibrary.com.