REAL Fun! Mascot Fiona Fun Introduced To Safety Harbor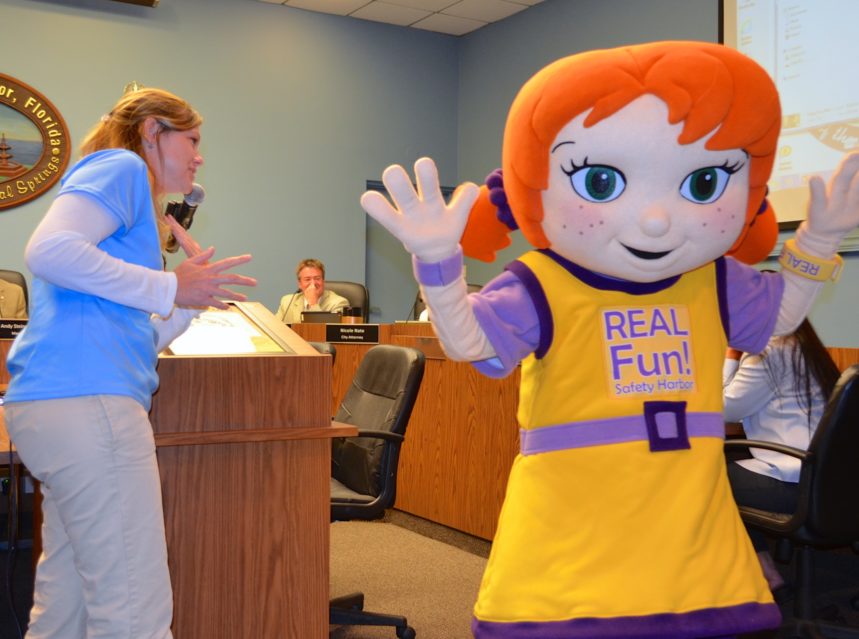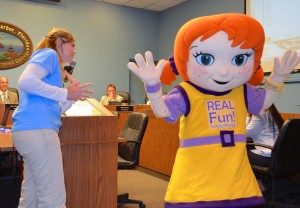 In a ceremony befitting her name, Safety Harbor's newest REAL Fun! mascot, Fiona Fun, made a grand entrance during the City Commission meeting on Monday night.
Fiona won a hotly contested vote this past spring over four other candidates to become the city's leisure services department ambassador, and her landslide victory was most likely due to Fiona's personality and priorities.
"Fiona loves to have fun, but she also knows the importance of eating healthy and doing well in school," Safety Harbor recreation superintendent Shannon Schafer explained.
"She also values family and friendships," she added. "You will often see her planting trees with her family and picking those pesky potato vines!"
Following a presentation of a short video showing Fiona's first day on the job, the colorful, carrot-topped mascot led the commissioners and audience members in an introductory dance session.
No matter what else Fiona does during her tenure in town, she will forever be remembered for getting a group of elected officials in business suits to twirl around like wedding guests doing the Chicken Dance!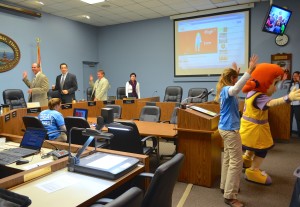 Thanks, Fiona, and welcome to Safety Harbor!
Related: