Q and A on Safety Harbor's recycling situation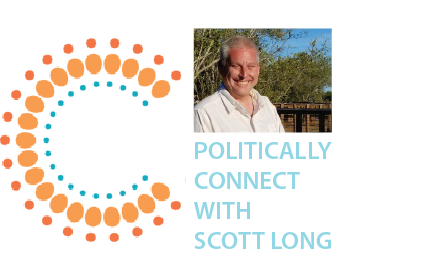 The Safety Harbor City Commission has begun to deal with a situation all cities and counties nationwide will have to grapple with, too, if they haven't already – the new world of recycling.
That "new world" can be summed up simply – our past assumption that if we simply toss a bottle in a green can that it will eventually be recycled into a new product can no longer be guaranteed. And it probably hasn't been guaranteed for at least the past few years.
HOW DID WE GET HERE?
The reason Commission is being asked for new direction is the result of a perfect storm of three issues that have resulted in tons more recyclable material ready to be recycled but with few places for them to get recycled:
We're recycling better than ever
Decades of environmental activism has worked. What had been a difficult process that few residents took part in – sorting all of their individual recyclable materials and dropping them off at collection centers – has been replaced by single-stream, curbside recycling – residents just need to combine all of their material in one green can and roll it out to the curb once a week. That means much more recyclable material is being collected than ever before.
Manufacturers are producing much more recyclable material
The advancements in ease of recycling and people's desire to recycle have emboldened companies to produce much more of it. The good side of that is packaging for products is available in many more varieties than ever before, many of which are available at a lower cost or in more desirable quantities. Some estimates have the production of plastic doubling in just the past few years and up even more dramatically in the past decade. That means much more recyclable material is being produced than ever before, and it's being collected for recycling better than ever before.
Few buyers exist for recyclable material anymore
At the start of 2018, China, which by some estimates had been buying as much as 56 percent of the world's recyclable materials, banned the import of those materials. Other Southeast Asia nations also have imposed various degrees of bans on imports. What we have learned is that much of those imports never got recycled, but rather ended up being dumped or burned, the latter causing so much smog that China was forced to act.

In short, companies are producing much more recyclable material than ever before, we've gotten really good at collecting it to be recycled … but there aren't enough places to send it anymore.

WHAT HAD SAFETY HARBOR BEEN DOING?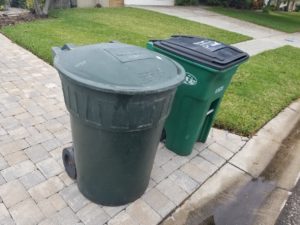 For the past several years, Safety Harbor has been making three residential collections a week – one each for solid waste, recycling and yard waste. In addition, the city operates two collection sites for recycling – one at the main Public Works Complex on Railroad Avenue and the other at Fire Station 53 on McMullen Booth Road. Solid waste is trucked to the Pinellas County Solid Waste Disposal Facility and recyclable materials are trucked to City of Clearwater, to eventually be processed at a recycling facility in Ybor City.

At the Pinellas County Solid Waste Facility, solid waste goes to the Waste to Energy Plant. There, the waste is burned, resulting in 90 percent less volume. Steel and aluminum is extracted from the ash by magnets to be recycled, with the remaining ash going to the landfill. The Waste to Energy plant is capable of burning 3,150 tons of waste a day, with the process – which results in what appears to be white smoke but is actually water vapor – producing 75 megawatts of energy per hour. A portion of the energy produced powers the plant, with the remaining 60 megawatts being sold to Duke Energy, which powers about 40,000 homes and businesses per day.


But one very important note: Pinellas County takes in roughly 1.2 million tons of solid waste a year, but the Waste to Energy Plant is only capable of turning about 1 million tons a year into energy. Any waste that the plant can't handle is buried in the landfill.

At the City of Clearwater recycling collection location, truck loads are inspected to judge the level of "contamination," which means the amount of non-recyclable material that is mixed with recyclable material. If the load is too contaminated, the city truck needs to be rerouted to the Waste to Energy Plant. If Clearwater accepts it, it is then transported to a materials recovery facility in Ybor City. There, the loads are again inspected, and just as before, if they are deemed to have too much contamination, they need to be rerouted to a solid waste facility. If they are accepted, conveyor belts separate the items by type, which are then bundled and sold to a buyer – if one can be found. From there, it is hard to judge how much of the material is eventually recycled into usable material, and how much – as was the case in China – is dumped or burned, or simply stored.

"Contamination" is an issue the city has been dealing with for a while. The advent of single-stream has resulted in residents recycling materials that really shouldn't be put in the green can. Not all of that contamination is nefarious; quite a bit of it comes from residents who believe they are doing the right thing, but nonetheless are tossing old pizza boxes and plastic bags in the can with actual recyclable material. The fear of contamination is one reason you don't see as many recycling cans at Third Friday or other city events as you'd imagine you would. Those cans are almost always heavily contaminated, and when combined with curbside recycling, which is less contaminated, runs a high risk of the overall load being rejected in Clearwater.

WHAT IS CITY COMMISSION PROPOSING TO DO?
In October, city staff informed Commission that Pinellas County had raised the rate it charges the city for solid waste and yard waste 6 percent to $39.75 a ton. At the same time, the City of Clearwater, which previously took recyclable material at no cost to the city, started charging $100 per ton, which since has increased to $110 per ton.

Faced with that increase in disposing of all waste, and the sharp increase in disposing of recyclable material, Commission approved hiring a consultant to review the city's sanitation program and rates and make recommendations. At a public workshop on Dec. 2, Stantec Consulting Services recommended that Commission approve a 6 percent annual increase in residential rates, to begin charging non-residential customers a fee for recycling, to combine its sanitation and recycling fees for better comparison with nearby communities and to conduct regular reviews of the numbers that the recommendations are based upon and make changes accordingly.

Commission agreed with all of the recommendations, except the 6 percent increase. Instead, Commissioners instructed city staff to draft an ordinance that would raise rates 5.25 percent annually, keeping the current collection schedule, including curbside recycling pickup, but instead of transporting recycling material to the City of Clearwater, it would be taken to the Waste to Energy Plant until such time that the cost of taking it to Clearwater comes down. The city's two recycling dropoff locations will remain, with those materials – which are rarely contaminated – still being sent to Clearwater for processing. Commission also asked for a public information campaign so residents understood the changes and why they were being made.

Commission voted 5-0 on first reading at its Dec. 16 meeting to approve that ordinance, with the second and final reading set for Jan. 6. Public comment was taken at the workshop and the first hearing, and will be taken again at the Jan. 6 hearing, where Commission can give final approval to the ordinance or change direction, if it wishes.

Ultimately, Commission – as elected officials elsewhere are or will be – is in a tough spot. Does it choose to save a little bit of money and send recyclable material to the Waste to Energy Plant, even though the plant already can't convert all of its material into energy? Or does it pass along a higher cost – which is estimated at 19 cents per month per residential bill – to continue sending it to Clearwater, where its eventual destination is largely unknown?