City Commission reverses course on recycling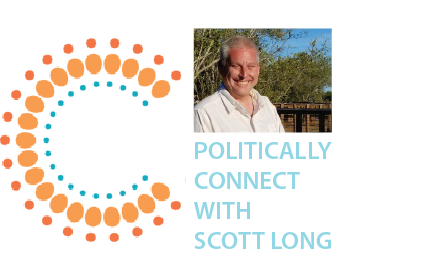 The Safety Harbor City Commission did an about-face on recycling at its Jan. 6 meeting, voting 4-1 to continue the current practice of taking recyclable material to the City of Clearwater for processing and raising residential and commercial rates 6 percent a year to pay for the sharply higher fees to do so.

At its last meeting in December, Commission had voted 5-0 to instead maintain the current collection schedule, but rather than taking the recyclable material to Clearwater, which then transfers it to Ybor City for processing, to instead take the material with all solid waste to Pinellas County's Waste to Energy Plant, where some of it would be incinerated and turned into energy.

The situation is an issue all communities are or will be facing, as the market for recyclable materials dried up in early 2018 when China stopped taking most materials and finding buyers willing to turn it into new, usable material is now much harder. Because of that, collection points are raising their rates dramatically. The City of Clearwater had not charged Safety Harbor to accept recyclable material, but in October, started charging $100 per ton, more than two and half times as much as the Waste to Energy Plant charges the city to accept solid waste. Since then, Clearwater has raised that rate to $110. (For a deeper explanation of the recycling issue, see Safety Harbor Connect's previous article).

On Jan. 6, Mayor Joe Ayoub led off the discussion, saying he had changed his mind, mostly because resident bills' would only increase an estimated 19 cents in the first year, despite the sharply higher fees charged by Clearwater. Commissioner Carlos Diaz agreed, and implored Pinellas County to take the lead on finding a solution to the recycling issue. Commissioner Nancy Besore said she, too, had changed her mind based on feedback she received from residents who said they were fine with paying higher rates to continue to recycle. Commissioner Andy Zodrow agreed, and said the city can revisit the issue in the future if recycling costs continue to increase.

Vice Mayor Cliff Merz said that while he appreciated the feedback he received from residents, he said nothing he has seen since the last Commission meeting had changed his feeling that while everyone prefers recycling over sending material to the Waste to Energy Plant, there is no guarantee anymore that when residents put items in their green containers that they will, in fact, end up being recycled in this current climate.

Prior to the vote, Diaz requested another change from what had been approved on first reading in December that the city continue to line-item out on residents' bills the costs of recycling versus sanitation. A consultant hired by the city to review sanitation rates had recommended that the city combine the two items into one line on bills to be consistent with how other cities do it.

City Manager Matthew Spoor said the current breakdown on residents' bills isn't reflective of the individual costs of collecting and processing recyclable material versus solid waste, and those costs are holdovers from when the city used to sort recyclable material curbside, using different staff and equipment. Spoor said now the city uses the same staff and equipment, so the only variable in the costs of processing each is where the material is taken for processing.

Based on that, Commission voted 4-1 on two votes to first amend the proposed ordinance to increase residential and commercial rates 6 percent a year for the next five years and then revisit the situation again at that time, and then approved the amended ordinance. Merz was the lone no vote on both votes. City staff also agreed to study how much of recyclable material collected by residents is so-called "contaminated" with items that many think are recyclable, but really aren't.

OTHER ACTION TAKEN
Library second-story expansion contract: Commission voted 5-0 to approve a $173,674 contract with Long & Associates for architectual and engineering services for a second-story addition to the Safety Harbor Public Library. Design will take place this fiscal year, with construction expected to begin in the next fiscal year, with construction expected to take about 18 months.
Land Development Code changes on mobile home setbacks, accessory structures and secondary front yards: Commission voted 5-0 on second and final reading to approve various changes to the Land Development Code.
Amend Land Development Code for alleyways, sidewalks and utility locates: Commission voted 5-0 to approve on first reading a list of changes to the Land Development Code.
Impervious surface ratio changes: Commission voted 5-0 in two two separate votes dealing with "impervious surface ratio," or ISR, which is the amount of land that can be covered by concrete and other materials that water can't penetrate, to make language conform with Pinellas County language.
Comprehensive Plan glossary update: Commission voted 5-0 to approve changes to definitions in the city's Comprehensive Plan to be consistent with the city's Land Development Code.
Professional Services contract: Commission voted 5-0 to approve a contract with Quorum Services Inc. to conduct building inspections in the city at a rate lower than Pinellas County charges until the city's Building Department is fully staffed again..
Audit Committee appointments: Commission voted 5-0 to appoint Finance Advisory Committee members Elizabeth Wadsworth and Christos "Chris" Politis to serve on the city's Audit Committee.

MISSED THE MEETING?
Watch the video of it on the city's website here: http://safetyharbor.granicus.com/MediaPlayer.php?view_id=6&clip_id=2187

NEXT MEETING
7 p.m., Tuesday, Jan. 21, one day later than usual in observance of Dr. Martin Luther King Jr. Day.